"We need to remain on our guard"
Less rain than expected fell during Thursday night and the Flemish Environment Agency (VMM) expects water levels to fall in the region's rivers and streams on Friday morning. However, heavy rain is expected on Friday afternoon, so both the VMM and the local municipal authorities are remaining on their guard. Parts of the East Flemish town of Geraardsbergen are already under water.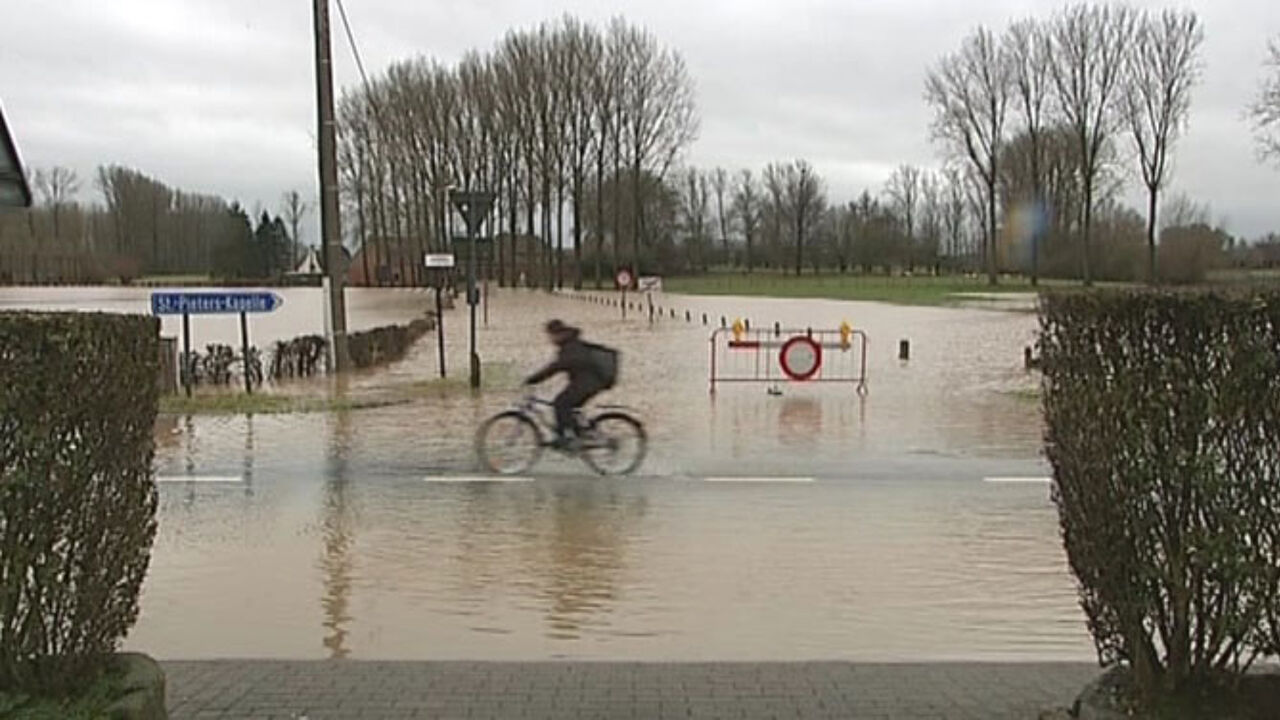 The VMM's spokeswoman Mie Van den Kerchove told the VRT that she expected water levels to fall during Friday morning.
This will create space in the reservoirs used to store excess water and prevent flooding. However, problems could occur later on Friday as a result of the expected heavy rainfall during the afternoon.
The Demer Basin in Flemish Brabant and Limburg province is especially vulnerable. The River Winge near Roteslaar (Flemish Brabant) is one of the rivers most at risk of bursting its banks.
Herne breathes a sigh of relief
The people of the Flemish Brabant village of Herne are breathing a massive sigh of relief on Friday morning. The situation in the village, around 35 kilometres southwest of Brussels, was described as critical on Thursday evening.
However, water levels have now subsided somewhat, although the Mayor of Herne Kris Poelart (Christian democrat) says that the municipality and the fire service will remain on the alert. "We've been given a breathing space, but we must remain on the alert", Mr Polaert told the VRT.
The situation has also improved in near-by Galmaarden that like Herne is on the banks of the River Mark. Nevertheless, the municipal distaster plan remains in force in both Herne and Galmaarden.
Flooding in the centre of Geraardsbergen
Several homes have been flooded in the centre of the East Flemish town of Geraardsbergen.
The level of the River Dender started to rise quickly at around 5am on Friday morning. Most houses are protected by sandbags.However, in some places the water has still been able to find a way through.
The fire service is busy pumping away the flood water.