TV phone-in games exposed
Maxime De Winne from VRT television's 'Basta' programme worked undercover for six months as a presenter of phone-in game shows on the commercial television stations VTM and 2BE. He was able to prove beyond doubt that the premium rate phone-in games that are used by many commercial broadcasters to bring in extra revenue are nothing more than a con.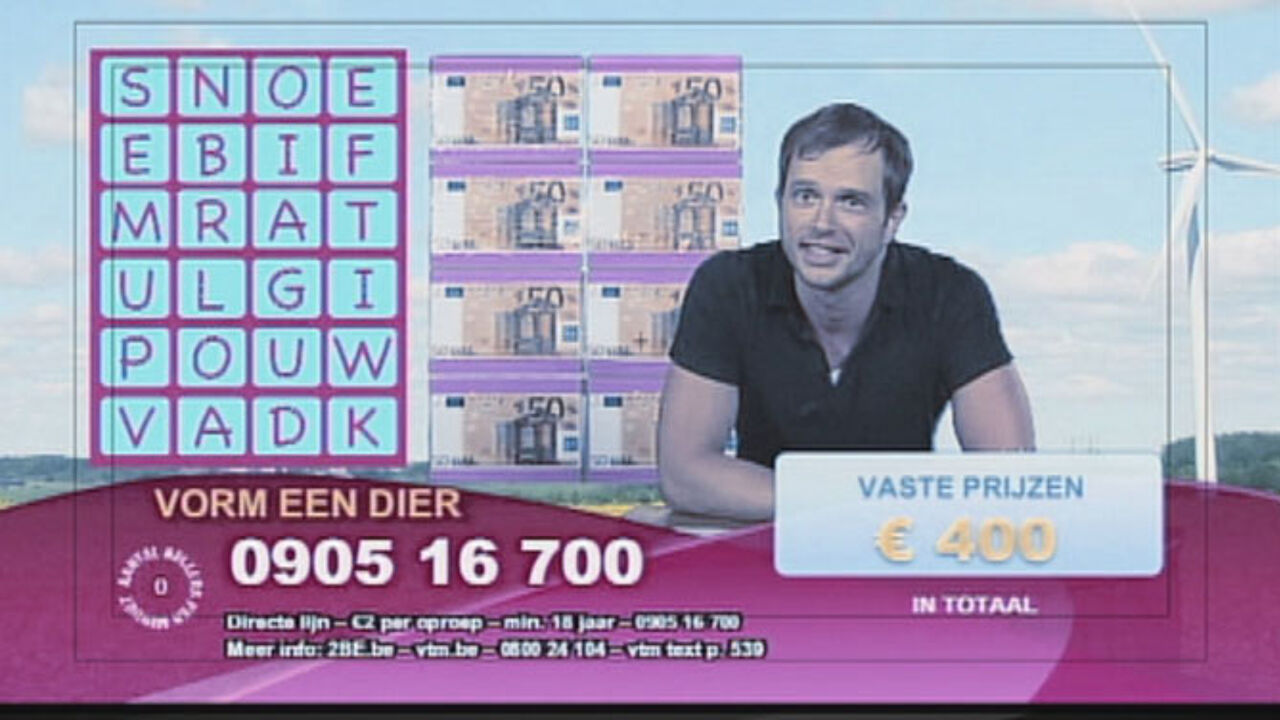 Maxime De Winne successfully applied for a job as a presenter with the company that makes the phone-in game shows on VTM and 2BE. He used his time there to investigate the practices employed by the makers of the shows.He used a hidden camera to record evidence of malpractice.
For example, the telephone number of the Gaming Commission only appears on screen for a few seconds and few if any checks are made to ensure that players are over 18. The mathematical puzzles are all but impossible to solve.
One man spent one and a half years trying to crack the code to one of the games and while doing so discovered that the programme-makers themselves sometimes get it wrong when working out the answers to their own quiz.
"Stricter rules or a ban on such games"
Speaking on Monday evening's edition of 'Basta', the Federal Secretary of State responsible for the battle against fraud Carl Devlies (Flemish Christian democrat, photo) told viewers that he has prepared a number of new proposals to tighten the law on phone-in games.
However, while we wait for a new Federal Government to be formed, the incumbent Federal Government is not allowed to take any new initiatives.
"If the government hadn't fallen; it would have been discussed long ago", Mr Devlies told viewers. Mr Devlies added that if new stricter rules were shown not to work, Belgium should follow the example of the Netherlands that has banned phone-in games altogether.