Kuznetsova too strong for Henin
The Belgian seven-time grand slam winner Justine Henin will play no further part in this year's Australian Open after she was knocked out in the third round on the tournament by Svetlana Kuznetsova on Friday.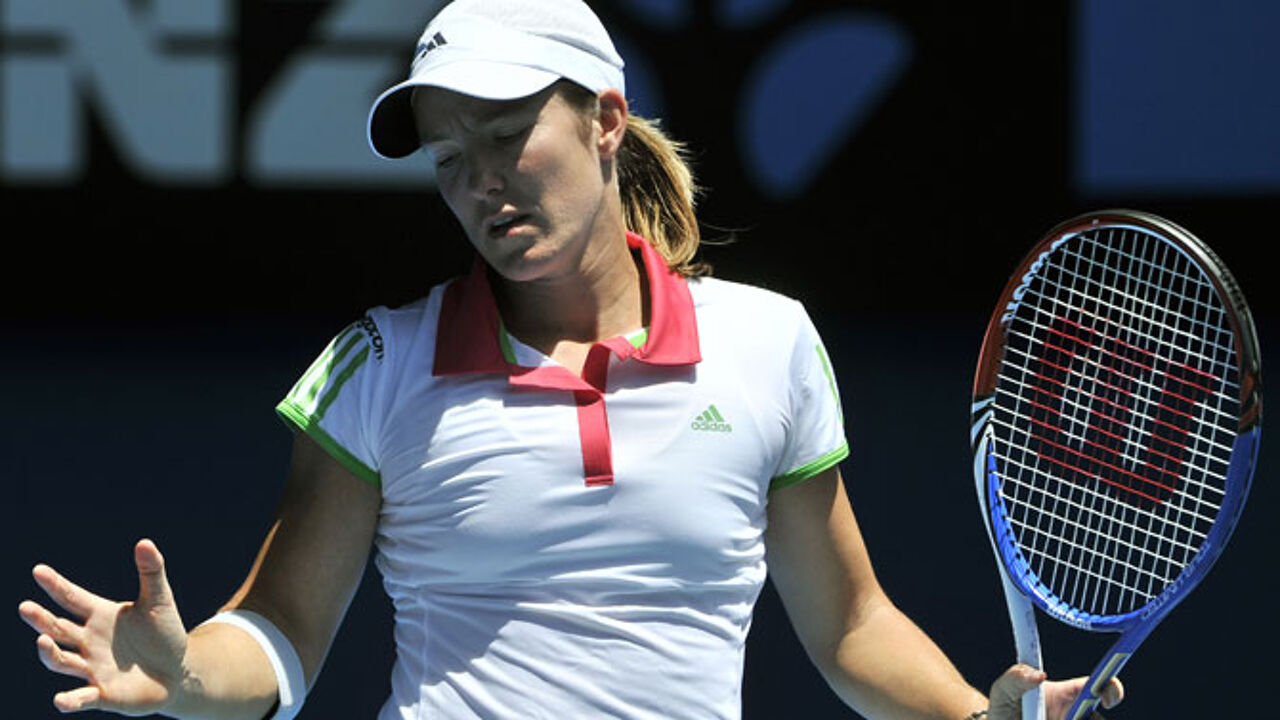 Henin enjoyed a dream run to the final last year after a 20-month retirement.
However, her second comeback at Melbourne Park after a six-month layoff through injury yielded just three painful matches and raised doubts about her recovery.
 
The 2004 champion Henin, who damaged tendons in her elbow at Wimbledon last year, had needed extended practice to warm her arm up before each match and appeared a shadow of the nerveless net-rusher that shocked the field last year.
Henin amassed no fewer than 41 unforced errors against two-time grand slam champion Kuznetsova and struggled with her serve throughout.
Despite appearing down and out, Henin fought back gamely in the second set, breaking back twice to take an increasingly nervous Kuznetsova into a tiebreak.
Although saving three match points, the first with a courageous return down the line, she slapped a forehand into the tramlines on the fourth to lose the tiebreak 10-8 and give a timely shot of confidence to a relieved Kuznetsova.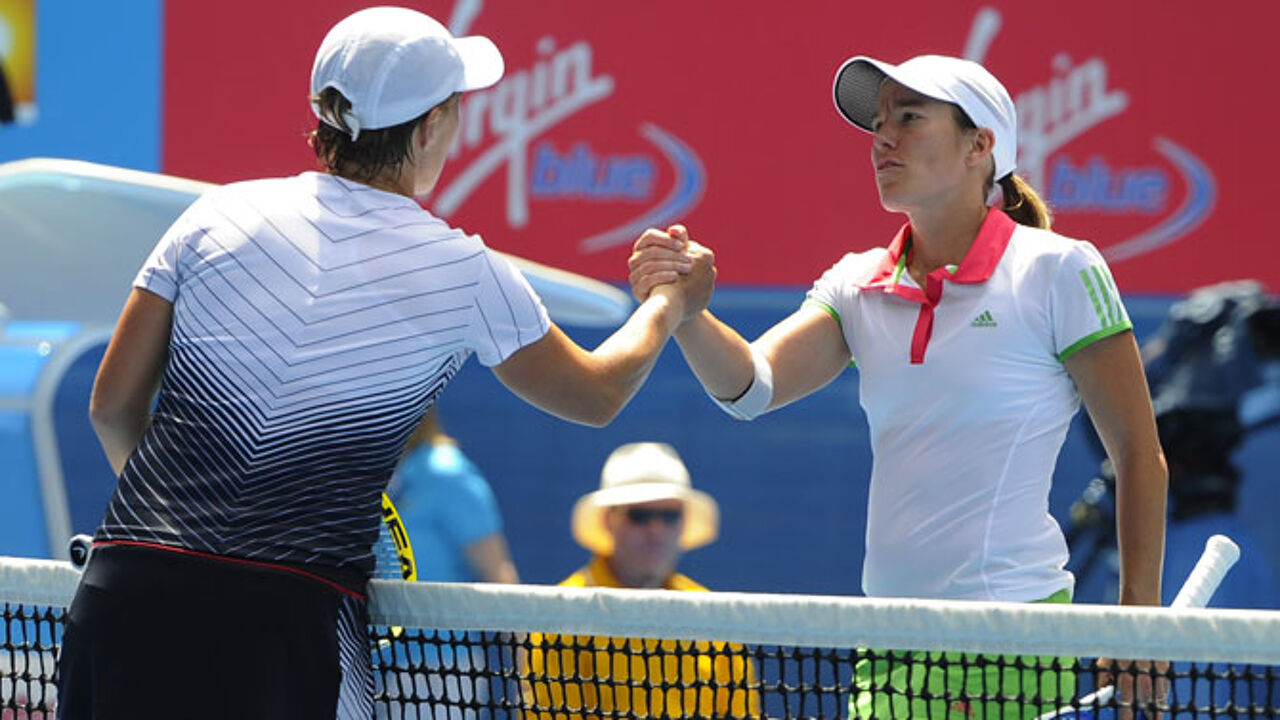 "I'm not 100 percent"
Speaking after the match Justine Henin told journalists that
"I know I'm not 100 percent. I knew it before walking on the court."
"That's why I say there are no excuses. I decided to play not being 100 percent."
"It's been difficult in the last three days on my elbow and I just did everything that I could that it will be okay, but it wasn't enough."
Federer knocks out Malisse
It was also over and out for Xavier Malisse (ATP-45). The Fleming lost his third round match against Roger Federer in three sets 6-3, 6-3, 6-1.