Artists protest against political standstill
The cultural protest action "Thriving culture through solidarity" attracted hundreds of people in the KVS, the Royal Flemish Theatre in Brussels. The event was organised by a number of Belgian artists and attracted huge crowds. The venue turned out to be too small and hundreds of people couldn't get in.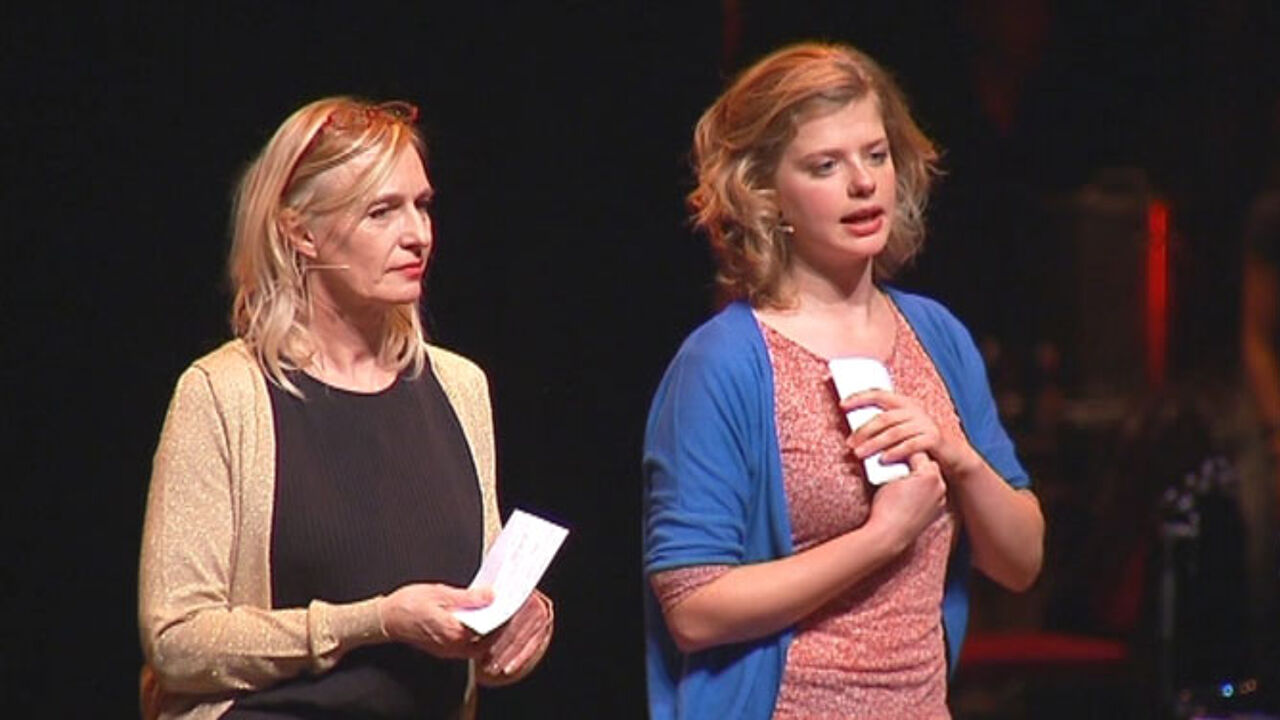 40 artists from different places across Belgium had staged the event to express their concern about the talks of separatism. "I see young and old people, from both language communities. We have a crowd of 700 in the KVS now, which is an absolute maximum", KVS Artistic Director Jan Goossens said yesterday.
The artists taking part in the event protested against the political standstill and the inability of the political negotiators to reach a deal on a new federal coalition government. Under the slogan "Not in our name", they called for a constructive dialogue.
Among the artists taking part in the event were actresses Marijke Pinoy and Maaike Neuville (photo on top), writer Kristien Hemmerechts, singers Will Ferdy (small photo), Admiral Freebee and Arno and cabaret performer Wim Helsen.
"We want to express our concern about the emerging nationalist feelings which are opposing and dividing two groups of people, Flemings and Walloons. We are afraid that the talks are hiding an antisocial economic agenda", Maaike Neuville told the audience.
"We want to give a sign of trust. We are reaching out to the Walloon people and to others. It's necessary to trust each other before starting a dialogue. I think it is clear that this has not been the case in Belgian politics the past few months", Ms Neuville told the VRT.