In football, RC Genk overcame stiff opposition from KV Kortrijk yesterday to win the match 3-2 and confirm second place. The Limburgers reduced the gap with league leaders Anderlecht to 3 points, but Anderlecht are meeting Standard later on Sunday.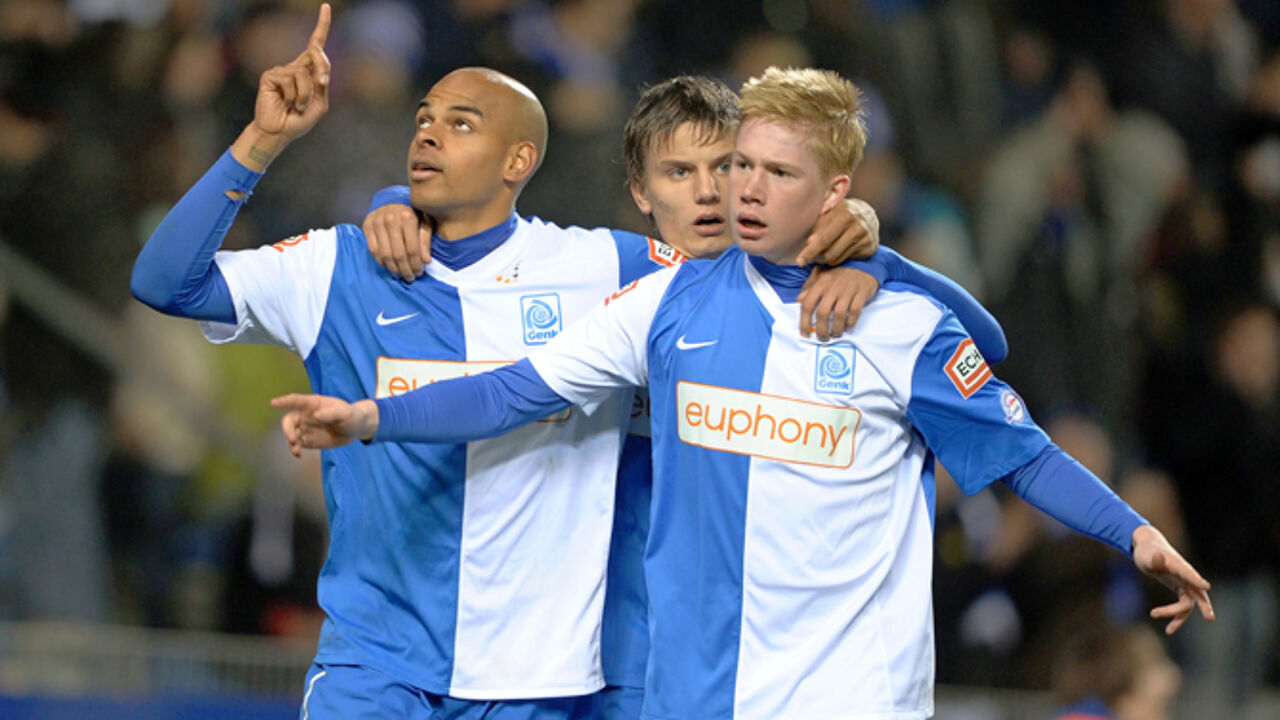 In a pleasant match, the visitors from West Flanders dominated the match and had the better chances.
At the break, KV Kortrijk were leading 1-2 in Genk, the perfect scenario for present KV Kortrijk and former RC Genk coach Hein Vanhaezebrouck (photo), for whom it was a special match. Mr Vanhaezebrouck was fired at Genk because of poor results last season and was determined to teach his former team a lesson.
However, Genk managed to turn the tables in the second half. It was a thundering free kick by Genk midfielder Daniel Tözser that decided the match, 3-2. "I am proud of my team", Mr Vanhaezebrouck told reporters. "We took the initiative and played a good match." (photo on top: Genk's Marvin Ogunjimi, Jelle Vossen and Kevin De Bruyne).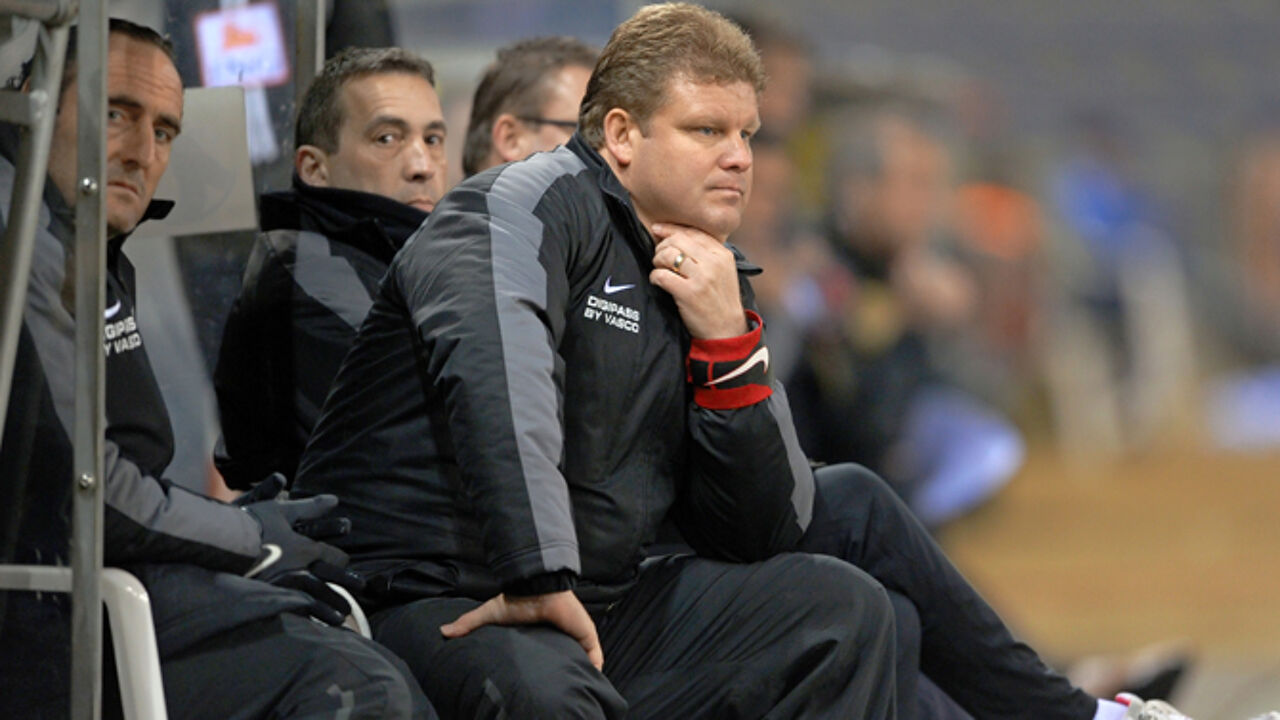 Cercle Brugge - Lierse 3-0
Lierse SK were hoping to reverse the tide under new coach Trond Sollied, but a so-called "shock effect" was not to be seen in yesterday's match in Bruges. All the goals were made after the break. Cercle are back in contention for the top 6, while Lierse remain in dire straits, fighting against relegation.
Germinal Beerschot - Zulte Waregem 3-0
Germinal Beerschot fans were relieved yesterday, after their team had posted a first home win since October. Defender Gary Kagelmacher converted two penalties. The win was a mental boost for newly arrived Beerschot coach Jacky Mathijssen. The coach of the visitors, Hugo Broos, only suffered his second defeat after coming to the club last autumn. The win brings Germinal Beerschot out of the danger zone at the bottom of the table.
Westerlo - Sint-Truiden 3-0
Westerlo picked up a comfortable win against modest Sint-Truiden. The visitors put on a poor performance and Westerlo had no problem to keep the three points home. The match was overshadowed by the death of a Sint-Truiden fan, who was hit by a car when he was on his way to see the match.
Charleroi - KV Mechelen 0-0
Charleroi played a good match against KV Mechelen, but were unable to take the three points after missing some good opportunities. The visiting goalkeeper, Olivier Renard, was the man of the match with some top-notch saves. Charleroi have found themselves fighting relegation and things are not looking good, as they remain bottom-of-the-table, 5 points behind Lierse. Hungary's Laszlo Csaba, the man at the helm of the team, has hopes that the tables will turn soon.