Thousands attend demo for a government
In Brussels, a protest march against the political standstill in Belgium took place on Sunday afternoon. Demonstrators walked from the North Station to the Jubelpark. According to the police, 34,000 people joined the event, which makes the so-called "demonstration of shame" a success.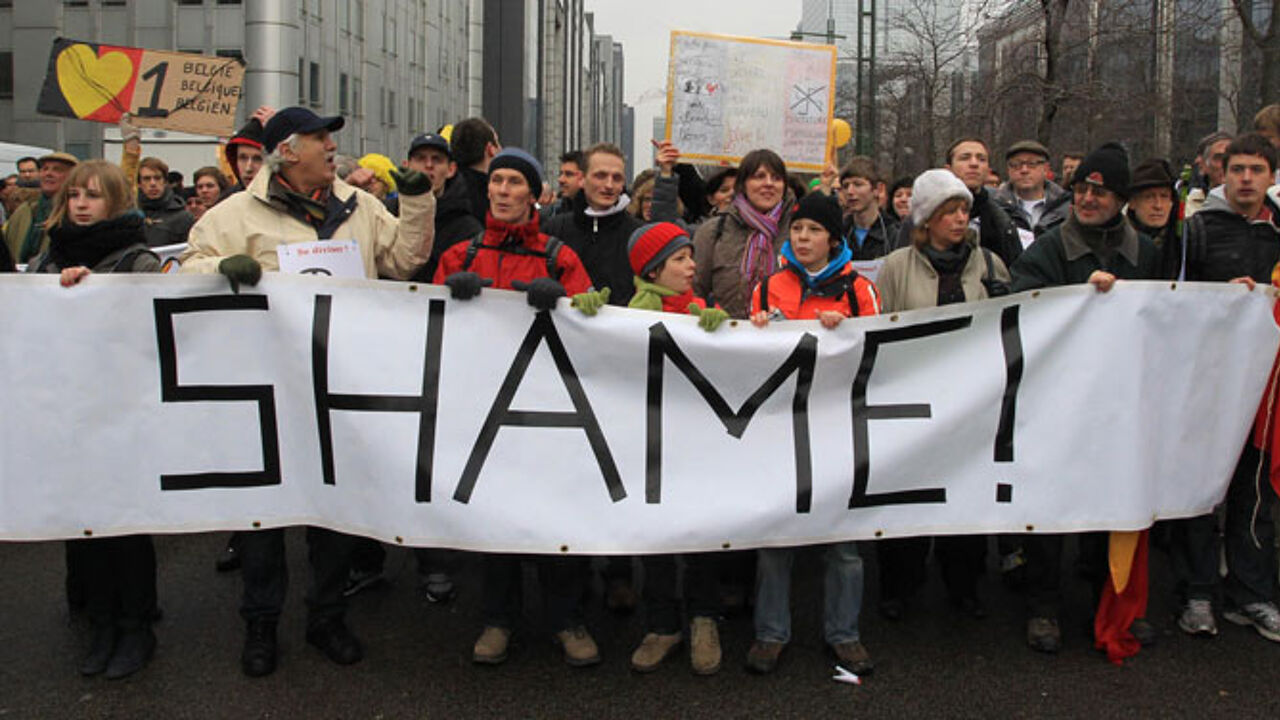 Belgium has been without a federal government for 224 days now. The world record set by Iraq is 248 days. 
What a shame, five youngsters thought and they took the initiative to organise a demonstration. They launched an appeal on Facebook and Twitter under the slogan "Shame. No government, great country", claiming it's their future the politicians are playing with. Their call proved an immediate success.
Until yesterday, some 23,000 Facebook members responded positively, saying they would take part in the march. This "virtual" success was transformed into reality today.
The crowd of 34,000, Flemings and Francophones and young and older people alike, was bigger than expected. Organisers had hoped for 10,000 to 20,000 demonstrators.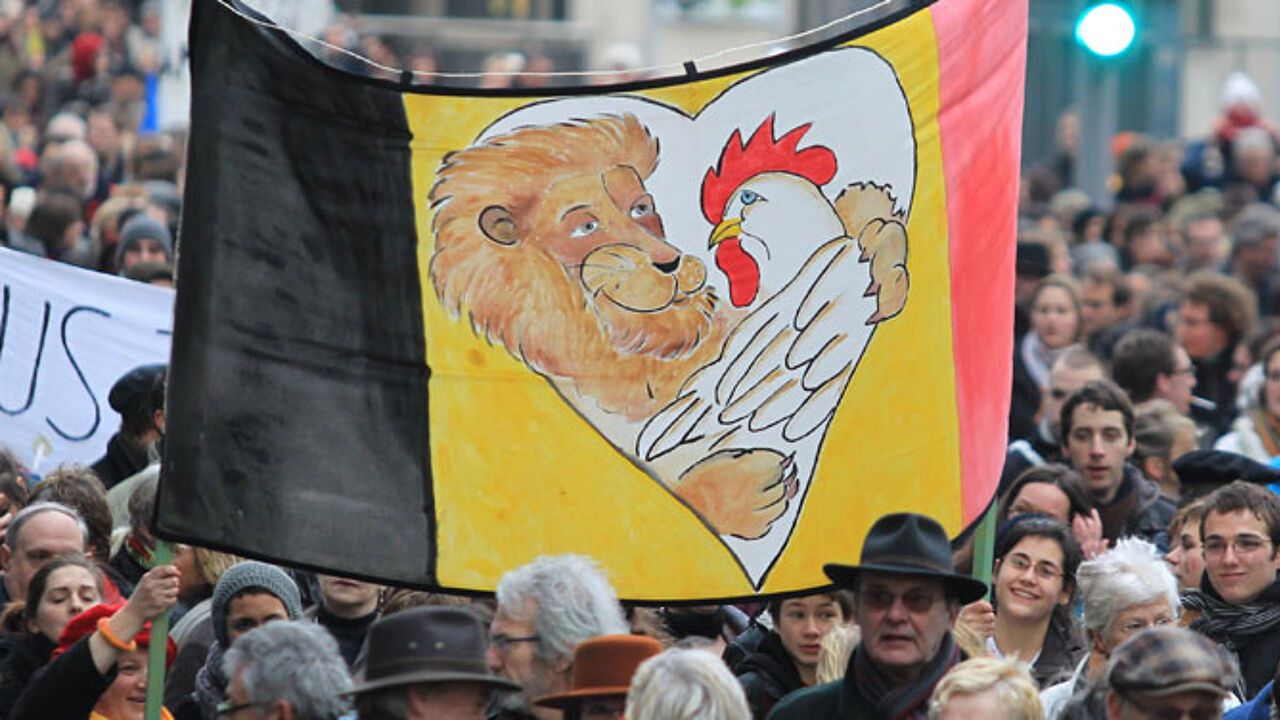 "A non-political event"
Thomas Decreus, one of the organisers, explained before the start that the march was meant as a non-political event. "It is not a demonstration to support Belgium, it is not a demonstration against the N-VA (the Flemish nationalists)", he said. "We just want the politicians to stop the bickering and to take action. We have had enough of the present stalemate."
Organisers had called on people to refrain from carrying political symbols or slogans, but it seems that some demonstrators have not taken that request seriously.
The request not to bring any Belgian flags was not followed by everyone. The black, yellow and red of the Belgian tricolour could be seen here and there. Others carried slogans or cartoons against N-VA leader Bart De Wever.
In speeches at the Jubelpark, organisers said that the politicians discussing a state reform should be ashamed of themselves as they fail to act in crucial times of climate change and globalisation, and all this in a country that is the heart of Europe.