"'Shoot me down' says Mr De Wever'
Sunday's demonstration against the political stalemate in Belgium is also the main topic of Monday's editorials in the Flemish press. The editorialists agree that a strong signal has been given, but the question is: 'What to do with it?'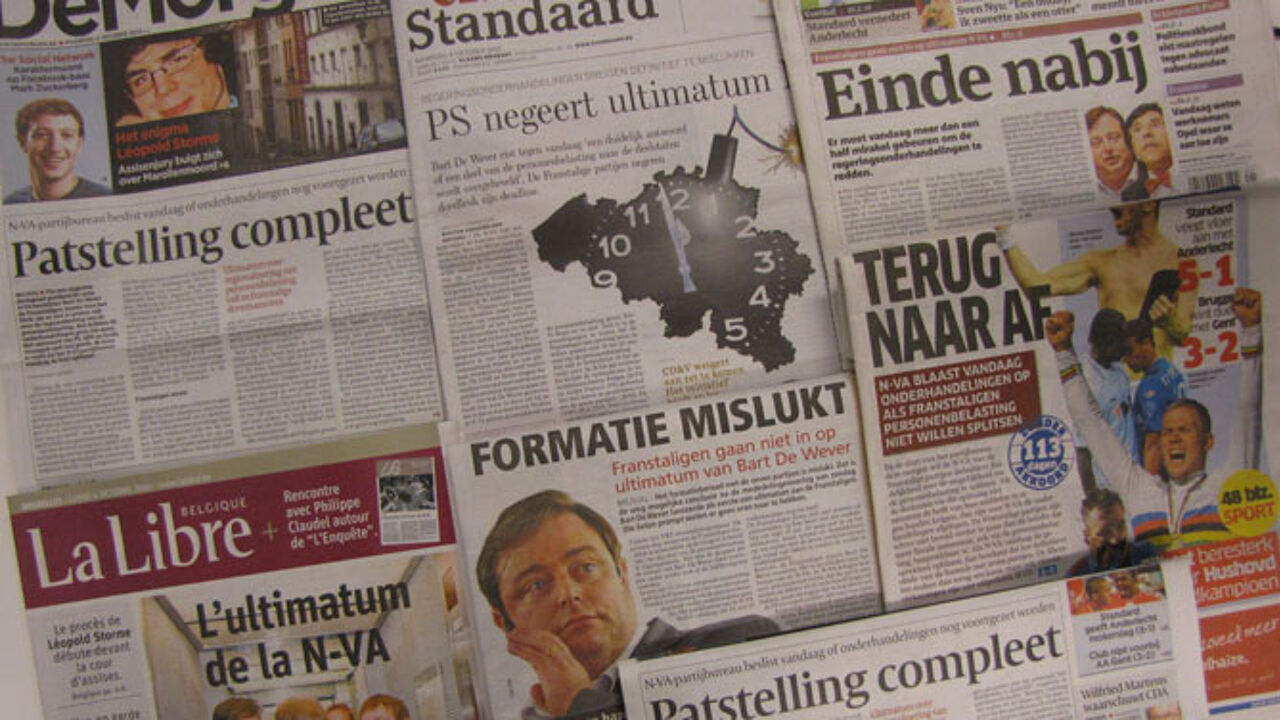 Het Nieuwsblad's Liesbeth van Impe likens the political talks to a duel. For 223 days politicians have been threatening each other. Flemish nationalist leader Bart De Wever says: "Shoot me down" and the rest reply: "Do it yourself". Such a duel is fatal for all participants. Most citizens appreciate that they too will be the real victims. "What is needed" writes Ms van Impe "are concessions".
Het Belang van Limburg's Erik Donkier says that the demo revealed one image: that of surrealism. It's only possible in Belgium that five students at the Flemish Free University of Brussels can organise such a demo. It's also only in Belgium that everybody wants a government soon, but that nothing happens. It's only here that it's possible that everyone wants the Flemish nationalists to join the government, but that they procrastinate.
De Standaard's Guy Tegenbos speaks of ambiguity. He identifies the different vision of where the 'two-country-country' should head in the North and the South as the real problem. The split was also visible in the demonstration: There were Belgium supporters who oppose all change and divided Flemings seeking a new concession from the Francophones that is not forthcoming. Mr Tegenbos says the view from abroad too is a divided one, but insists that what international bodies are recommending is pretty close to the Flemish analysis.
The left-leaning De Morgen counted 40,000 demonstrators. It was all about taking your responsibility and the daily's Bart Eeckhout believes that those who are not prepared to do so should leave the negotiating table. For the paper this was a fascinating sociological experiment. Young people gave a commitment and used the latest social networks. The demonstration did not need an organisation behind it and this is a development that we should pay attention to.