"2010: catastrophic year on the railways"
New figures from the Belgian railways show that punctuality is at an all time low. Over 14% of services had a delay of over 6 minutes by the time they reached the end of the journey.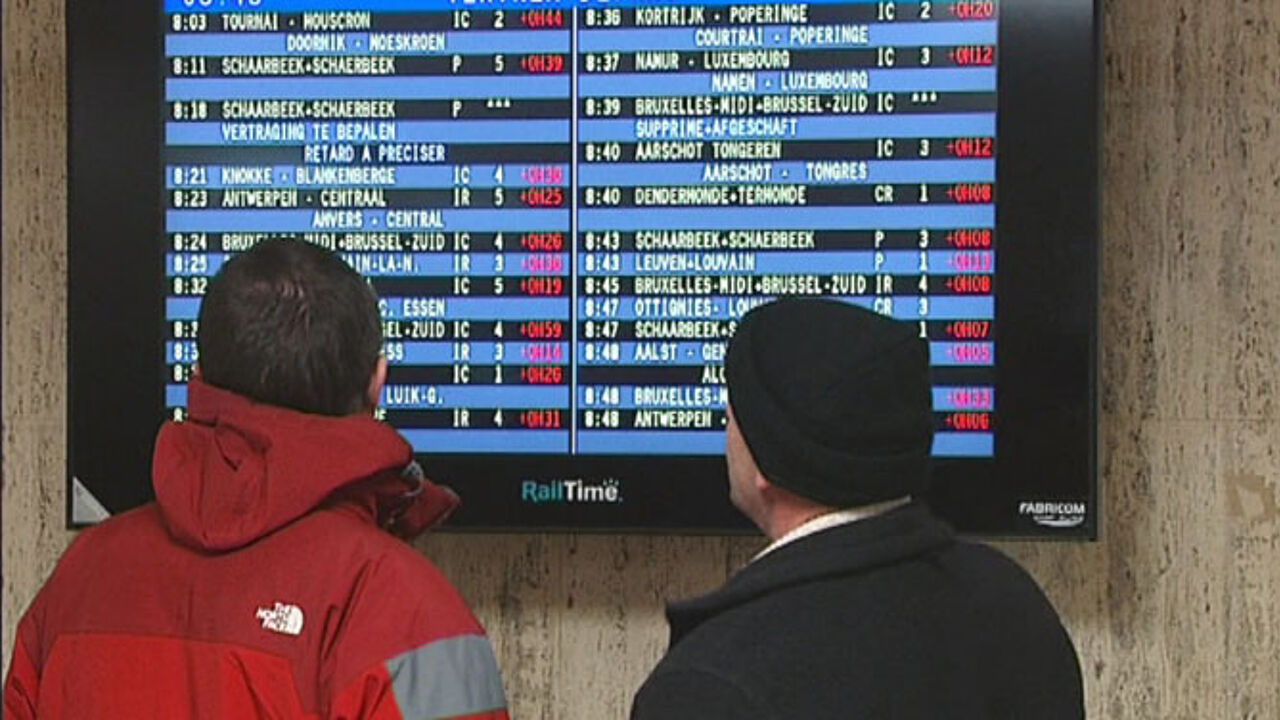 Figures for the morning rush hour show an even worse picture with 16% of services delayed. Commuters in the evening rush hour face even greater disruption. A full 21% of services failed to arrive at their final destination within 6 minutes of the advertised time.
The rail track operator Infrabel has refused to respond to the figures. It says that the publicly-owned rail company NMBS is largely to blame suggesting that most of the delays are caused by faulty locomotives or trains.
Jochem Goovaerts of the Belgian Rail Company NMBS concedes that 2010 was a catastrophic year on the railways as far as punctuality is concerned: "We do not want to shirk our responsibility. We bear 46% of the responsibility for the delays. It's more often than not technical hitches on trains that caused our share of the delays."
Most of the technical problems are the result of aging rolling stock. Mr Goovaerts: "We're definitely on the case. We're introducing a raft of short-term measures. In the near future we'll implement fifty measures intended to improve punctuality."