"Francophones failed to take the plunge"
The leader of the Flemish socialists, Caroline Gennez, also attacked the negotiating strategy adopted under pressure from the Flemish nationalists. Under "Less is more" the political talks that were supposed to lead to the creation of a new federal Government concentrated on the transfer of powers in a limited number of fields.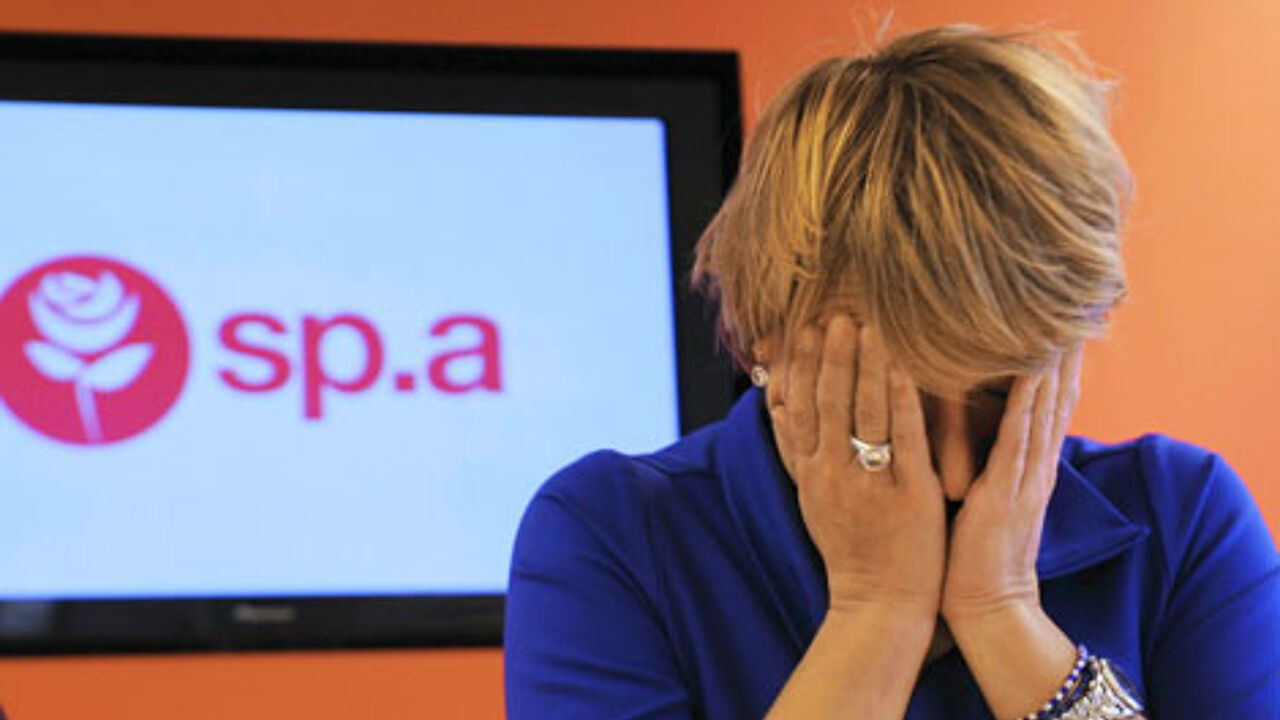 Caroline Gennez is disappointed that the seven party talks failed exactly in the week following the big demonstration in Brussels in favour of a new government: "You can only be disappointed, because it means that the signal sent out by tens of thousands of people - that a new government was urgently needed - has not been heard.
Ms Gennez identifes the "Less is more" strategy and the failure by Francophones to take the plunge as the reasons why the talks broke down.
The socialist leader's ire also seems to be directed at the Flemish nationalists: "There is no point in turning up at the talks with proposals that you know are unacceptable. You also have to accept that solutions are found for problems in Wallonia and Brussels. By thinking in old terms, you will get stuck."
"The political class as a whole has failed. There is no point in identifying a culprit."
She believes that the Francophone socialists and Flemish nationalists should now take the lead, but has questions about willingness to negotiate.
 
"We won't turn down an invitation"
The Flemish liberals that triggered the 13 June elections, but have not been involved in the talks so far believe that a solution can be found if everybody acts responsibly.
"Like many people Open VLD is concerned about the impact the crisis is having on our prosperity and well-being. The country needs a strong government that tackles the institutional, budgetary, economic and social challenges."
"The Flemish liberals will not turn down an invitation to talk" says Federal Budget Minister Guy Vanhengel. He identified the need to make public finances sound as the top priority and added that this would require a transfer of powers.