"Time and time again, we met a Francophone "Non"'
There has been a wealth of reactions following the king's decision to accept the resignation of the Royal Mediator, Johan Vande Lanotte. For over three months the former socialist leader had been heading negotiations that were supposed to lead to the creation of a new Federal Government.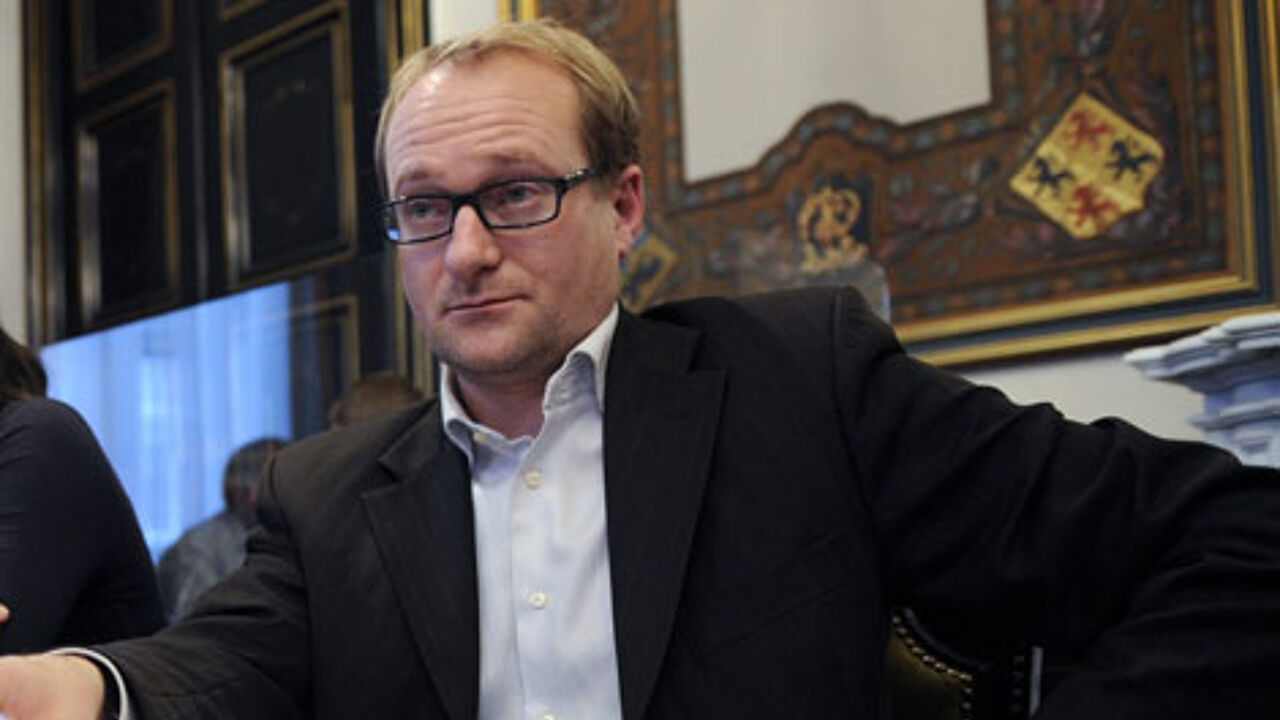 The talks broke down on Wednesday when Mr Vande Lanotte failed in his attempts to get all seven parties involved in the talks to gather around the same negotiating table. The Flemish parties could not agree among themselves with proposals they were to put to the Francophones.
Belgium's largest political party, the Flemish nationalist N-VA, has defended its actions. Federal lawmaker Ben Weyts says that his party took enough initiatives in order to facilitate an accord. Time and time again, they met a Francophone "Non".
Mr Weyts insists that even in the course of the week his party took an initiative to get the talks back on the rails: "We proposed taking a number of policy fields out of the negotiations in order to concentrate on the devolution of a limited number of policy fields. This proposal was rejected too. It is really dispiriting."
The Flemish nationalists underline that the chasm between Flemish and Francophone positions is deep: "Francophones are to blame for the deadlock. We have taken a lot of initiatives, but from the other side you only get the response 'Non'."
"We are not the problem"
The leader of the Flemish ecologist party Wouter Van Besien says that he is disappointed that the negotiations have failed. He stresses that the Francophone socialists of PS and the Flemish nationalists of N-VA should take the initiative. The Groen! leader identifies 5 January, when the Flemish Christian democrats and nationalists turned down the Royal Mediator's proposals, as the point when everything went pear-shaped: "There wasn't much dynamics left and then it disappeared entirely. The "less is more" strategy (limiting the reforms to a small number of policy fields) never really took off."
Mr Van Besien is unwilling to identify a culprit, but also points an accusing finger at the Francophone socialist leader: "Mr Di Rupo held himself too much aloof in recent days. It was an exaggerated reaction after the Christian democrats and nationalists rejected Mr Vande Lanotte's proposals. I didn't support that rejection but Mr Di Rupo's attitude was culpable neglect."
"Even today the two big winners of the election should still form the backbone of the new government. It is up to them to come up with new ideas and negotiating formulas."
Mr Van Besien stressed that the Flemish and Francophone greens are both prepared to continue to work towards a solution: "We are not the problem."