Does Flanders want to continue without Belgium?
The failure of Royal Mediator Johan Vande Lanotte to unblock the political stalemate is the top story in all the Flemish dailies. Some papers see elections on the cards; though others believe this would be a crime.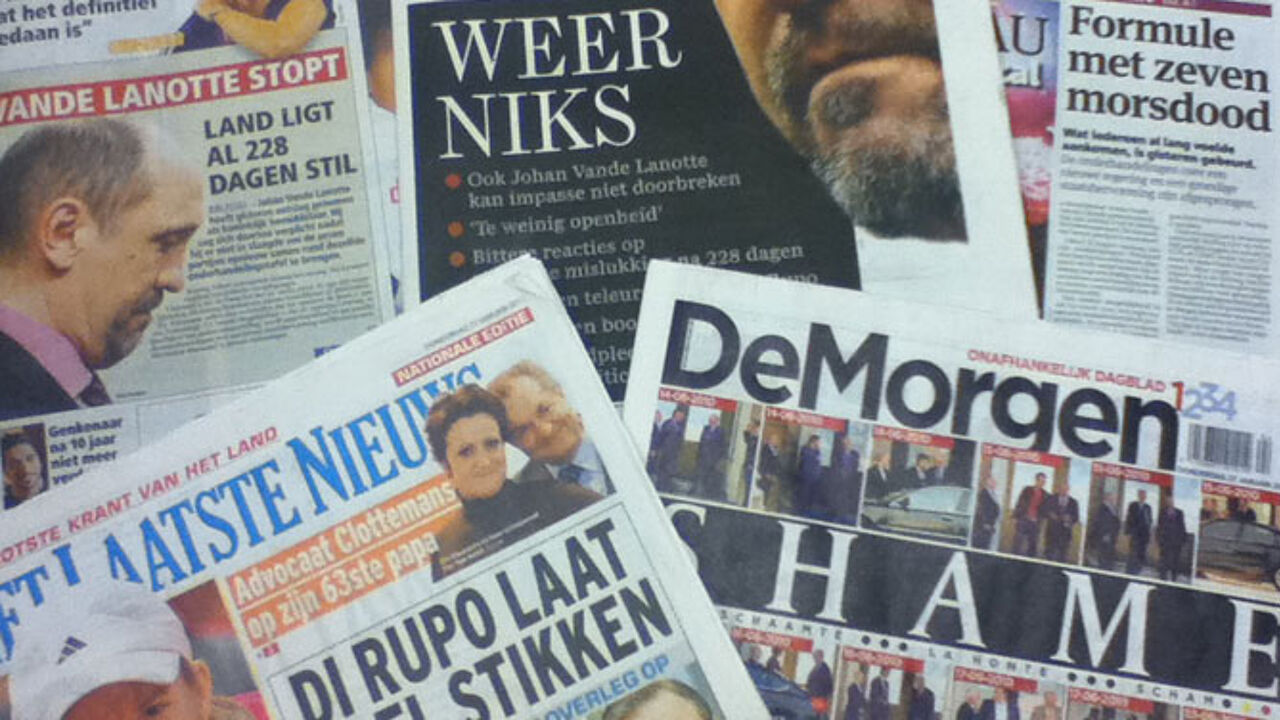 The conservative daily Gazet van Antwerpen headlines: "It's finished. At last." As Johan Vande Lanotte said the Flemish Christian democrats and nationalists are not the cause of the failure. It is the unwillingness of Francophones to reform the country. The daily expects an election.
The left-leaning De Morgen doesn't know what should happen now. The basics have not changed. There is no way of getting by the Flemish nationalists or the Francophone socialists. At present nobody dares to call an election because of the dissatisfaction with the political class.
Het Nieuwsblad identifies a collective responsibility. Francophone socialist leader Elio Di Rupo no longer believed in it and Flemish parties acted in an ill-considered way. They first negotiated for six months to achieve something. Then gave half of what they had acquired back and then asked for something different. It looked like changing tactics with the finish in sight.
The financial daily de Tijd has it's money on fresh elections. Even if the Flemish nationalists win like on 13 June, it will be a breakthrough because it will make it clear that Flanders wants to continue without Belgium.
The centrist De Standaard disagrees. New elections would be a crime, both criminal and crazy. It's hard to overview the risk that the country would run during the forty day campaign. Anybody hoping to win the election must realise that the situation will be even more hopeless.
The Christian democrat Het Belang van Limburg thinks that the Francophones want elections. They believe it's the only way of separating the Flemish Christian democrats from the nationalists. They think the nationalists will lose. Nationalist leader Bart De Wever has not delivered on his promises, but fresh elections could also lead to a further radicalisation of Flemish public opinion.
The liberal Het Laatste Nieuws says that the problem with the seven-party formula is the contrasts: left-right and Flemish-Francophone. Talks should lead to a compromise, but politicians who are stuck in their positions because of the rust have difficulty seeing what is self-evident. This is a generation that has difficulty understanding.
What do you think?