Speed restrictions to combat smog
The Flemish Environment Agency has announced that special measures to combat smog will come into force from 6am on Monday. A so-called smog alarm is sounded each time concentrations of particulate matter are expected to exceed the recommended safety levels.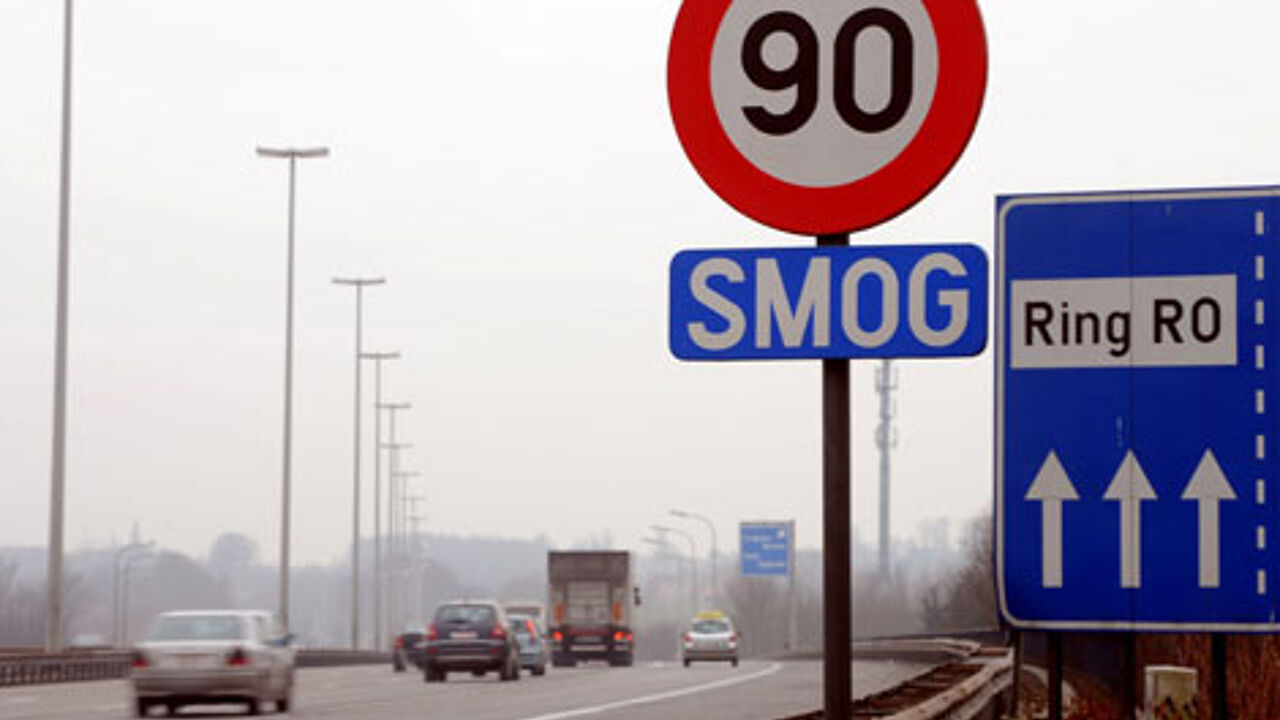 In an effort to reduce carbon emissions from motor vehicles, the three regional authorities are imposing a temporary speed limit of 90km/h on most of Belgium's motorway networks. The reduced speed limit is signposted.
The measures will remain in forces at least until Wednesday morning.
On Sunday, in all three regions, concentrations of particulate matter were measured that were 20 micrograms per m3 above the forecast. Levels of particulate matter are expected to top the critical level 70 micrograms per m³ over the next few days.
The increased levels of particulate matter have come about as a result of the cold and dry weather in recent days coupled with the absence of wind to disperse the pollution.
In addition to the stricter speed restrictions on the motorways, drivers in Greater Brussels will only be allowed to drive at 50km/h on main roads where the speed limit is normally 70km/h. Police are carrying out extra checks.
Also in Wallonia there are speed restrictions on Monday and Tuesday. The Walloon local transport company TEC is allowing passengers to travel free to get more cars off the roads.
The last smog alarm was in February of last year. Critics of the measures say that they do nothing to reduce smog.