Victories for Club Brugge and Standard
There were five Belgian First Division matches played on Saturday evening. Club Brugge, Standard de Liège, SK Lierse, KV Kortrijk and KAS Eupen all took three points for their respective matches.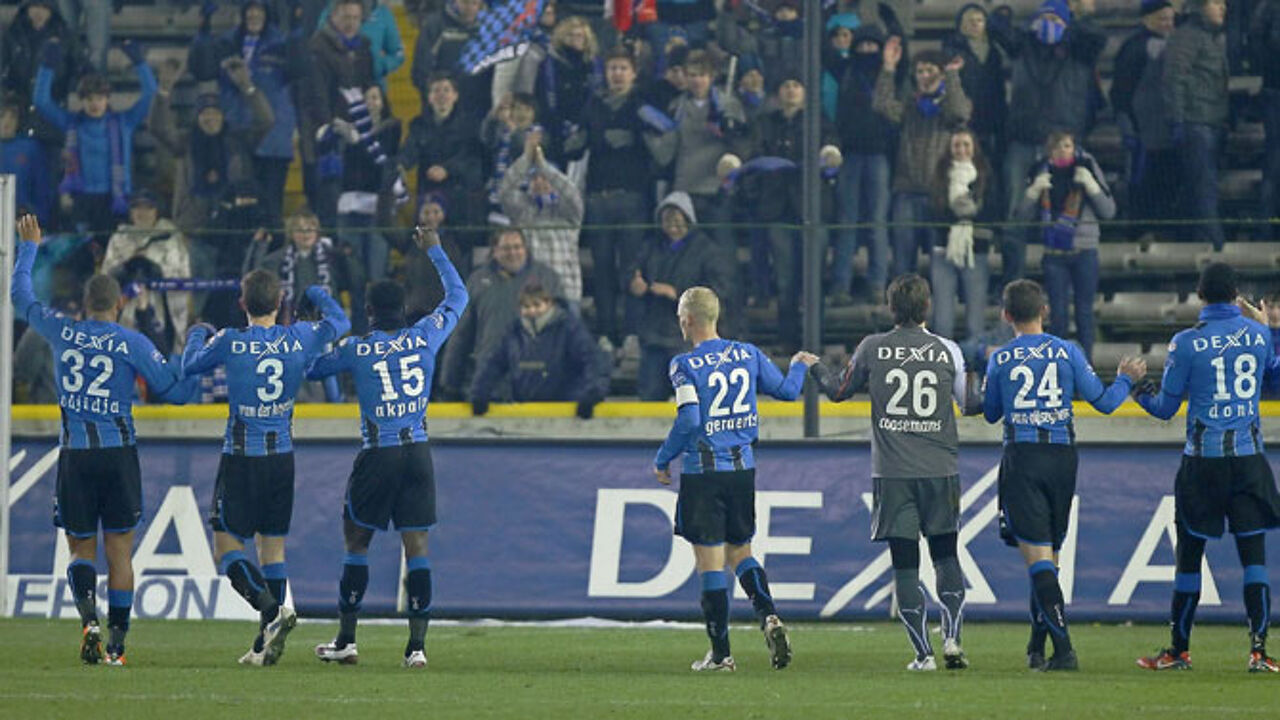 Club Brugge moves up to third place in the league after a 1-0 home win against Germinal Beerschot.
Club's goal came from their Venezuelan midfielder Ronald Vargas (photo, left) on 24 minutes.
It was a well-deserved victory with Club being the better side throughout most of the match.
Germinal Beerschot slip back to 14th place in the league with 19 points from 23 games. Club Brugge has 42 points from 24 games.
Onwards and upwards for Standard
Standard de Liège move up to 5th place in the league table after a 2-1 home win against Westerlo.
The Standard defender Réginal Goreux opened the scoring for the home side on 14 minutes.
Westerlo could have drawn level five minutes later if Paulo Henrique had not missed a great chance to head the ball home.
Standard has 26 points from 23 games.
New-boy Jelle Van Damme (photo) made it 2-1 to Standard a minute from half time.
The second half got of to a lacklustre start.
However, Westerlo was able to pull one back on 71 minutes to make the score 2-1.
The visitors could have drawn level, had Blazic not saved Henrique's effort with his feet three minutes from time. Westerlo is now 10th with 28 points from 23 games. Standard has 26 points from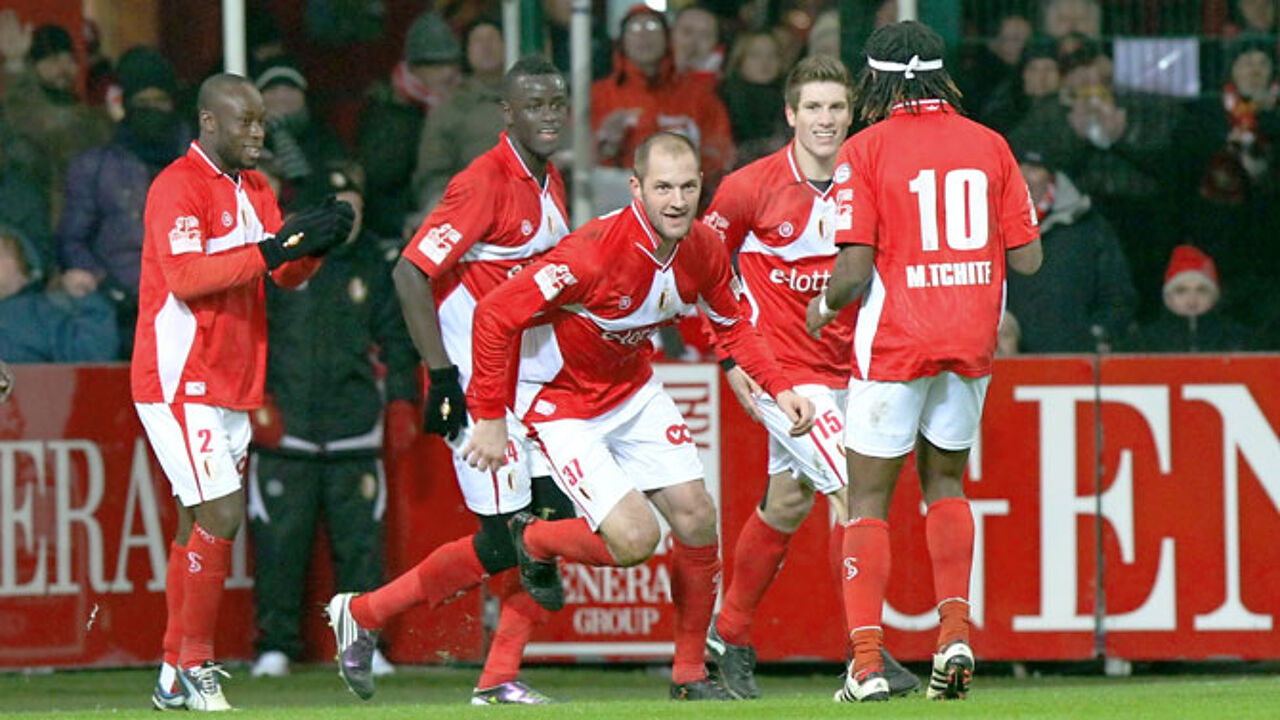 An important win for Eupen
KAS Eupen was the only team to win away on Saturday evening.
The Pandas enjoyed a 0-2 victory away at Sporting Lokeren.
Eupen's goals were scored by Milicivic (photo) on 9 minutes and Kevin Vandenbergh in injury time.
The win sees the Pandas move up to 13th place with 19 points from 23 games.
Sporting Lokeren is 7th with 35 points from 22 games.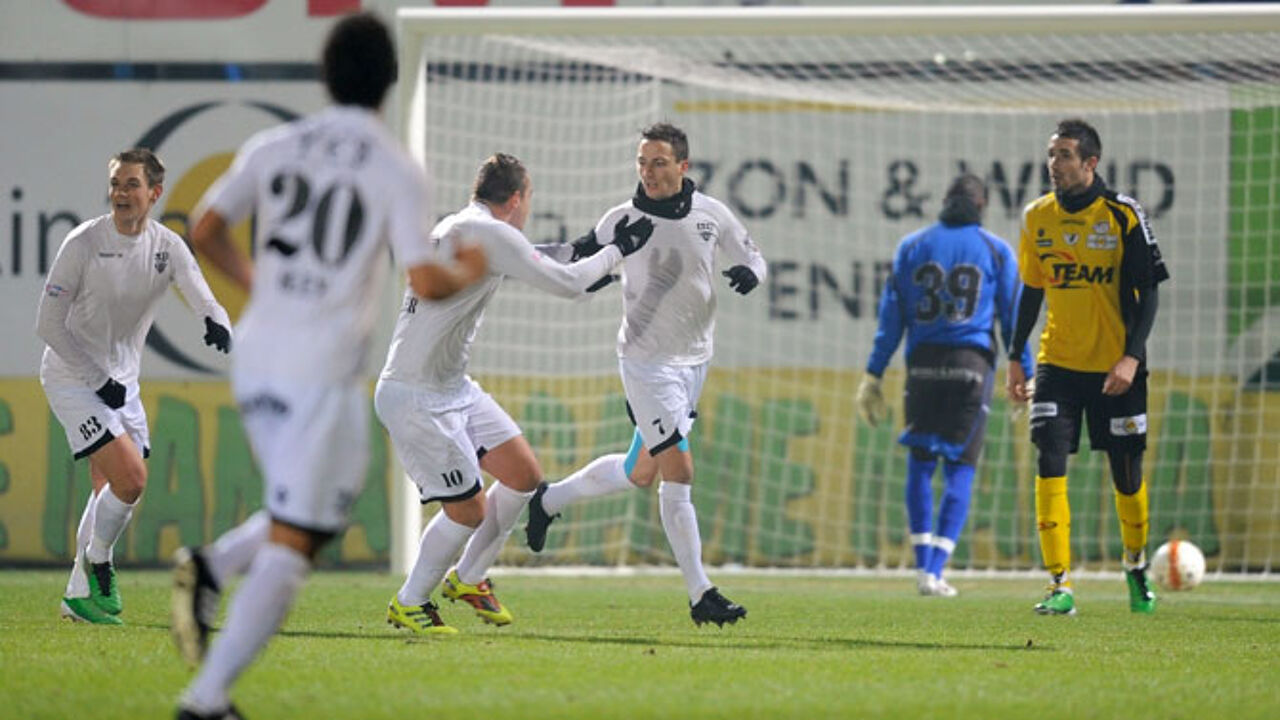 KV Kortrijk wins West Flemish derby
Two second-half goals (on 63 and 90 minutes) from Mohamed Messoudi were enough to give KV victory in Saturday evening's West Flemish derby against Cercle Brugge.
Cercle had taken the lead in the first half through an Oleg Iachtchouck penalty on 9 minutes.
The win sees KV Kortrijk move up to 8th place with 34 points from 23 games.
Cercle Brugge is 6th with 35 points from 22 games.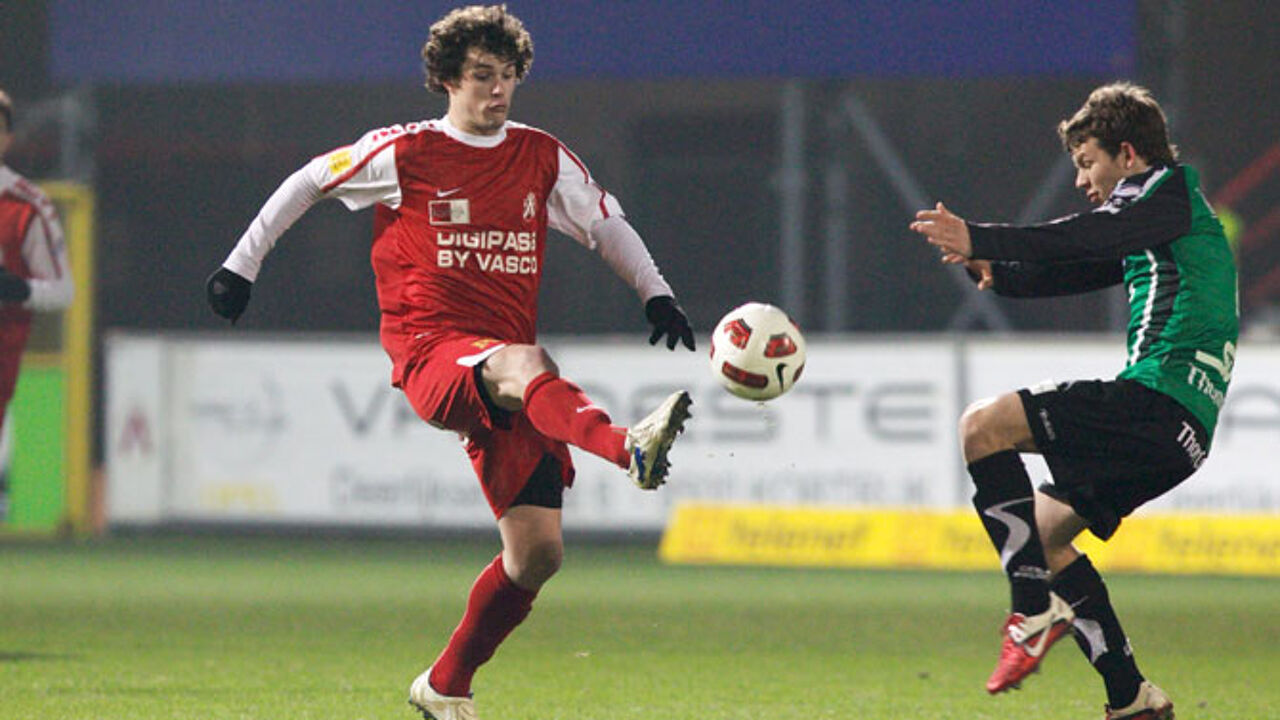 Sonck gives Lierse three valuable points
An 11th minute goal from Wesley Sonck was enough to give SK Lierse victory in bottom of the table clash against Sporting Charleroi.
The result sees Lierse remain second to bottom.
However, they now have 16 points from 23 games, a full 8 points more than Sporting Charleroi.