Rowan Williams honoured in Leuven
The KU Leuven, Flanders' oldest university, is awarding four honorary doctorates today. Among the people receiving the honour are Britain's Rowan Williams, the leader of the Anglican Church, and historian Timothy Garton Ash.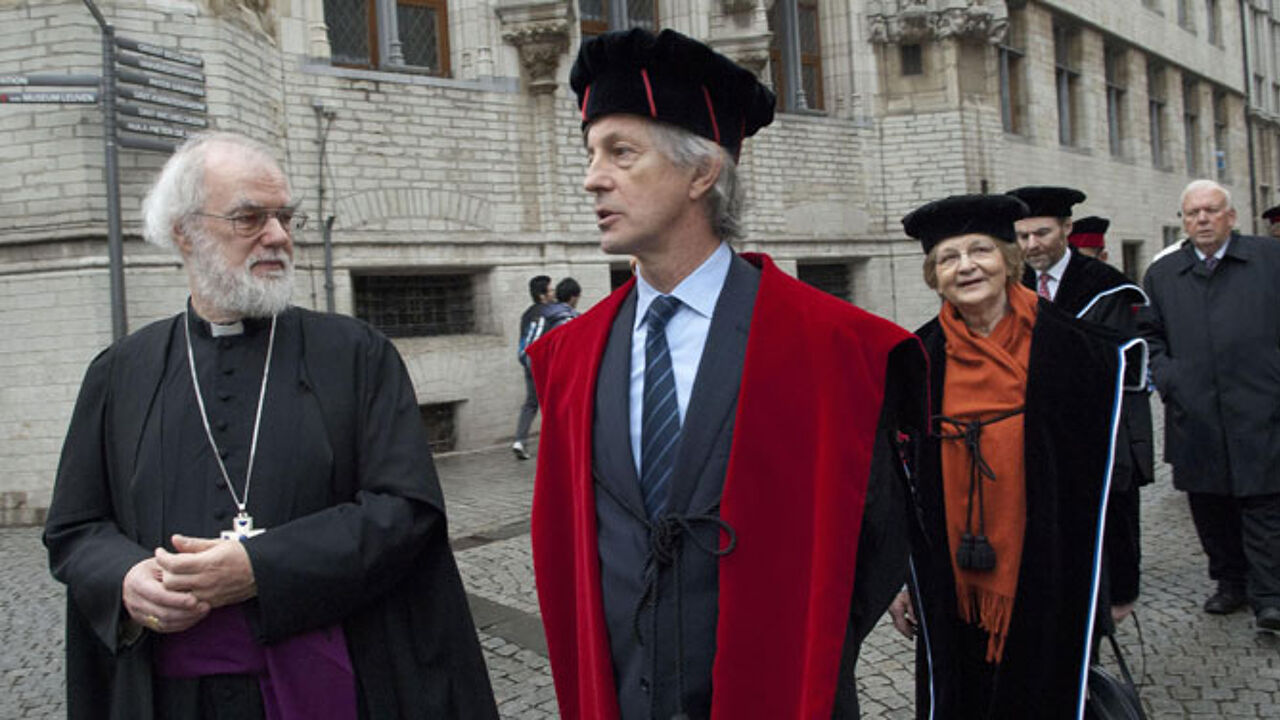 The ceremony is taking place in Leuven (Flemish Brabant).  Rowan Williams, the Archbishop of Canterbury, was among the people who were received by Mark Waer, the rector of the Catholic University of Leuven, this morning (photo: Rowan Williams talking to Mark Waer).
Rowan Williams met his Belgian colleague, André Léonard, in the Saint Peter's Church in Leuven. During the celebration, he said that "the university is and should be not a community that is iconoclastic for its own sake, but one that tests and scrutinises  the images of a society or an era."
The other people becoming "doctor honoris causa" in Leuven were the British writer and historian Timothy Garton Ash, Italian author Claudio Magris and the French economy expert Maria Nowak.
VRT's radio station Radio 1 asked Timothy Garton Ash what he thinks about the revolt in Egypt: "We in Europe should welcome the fact that the people of the Arab world are taking their fate into their own hands before jumping around and getting worried about Islamists and new Islamic dictatorships and so on", he commented.