Lampposts crash down on Antwerp motorway
For the second consecutive day a lamppost has fallen over on the Brussels Antwerp motorway, the E19. Flemish Public Works Minister Hilde Crevits (Flemish Christian democrat) is having the matter investigated.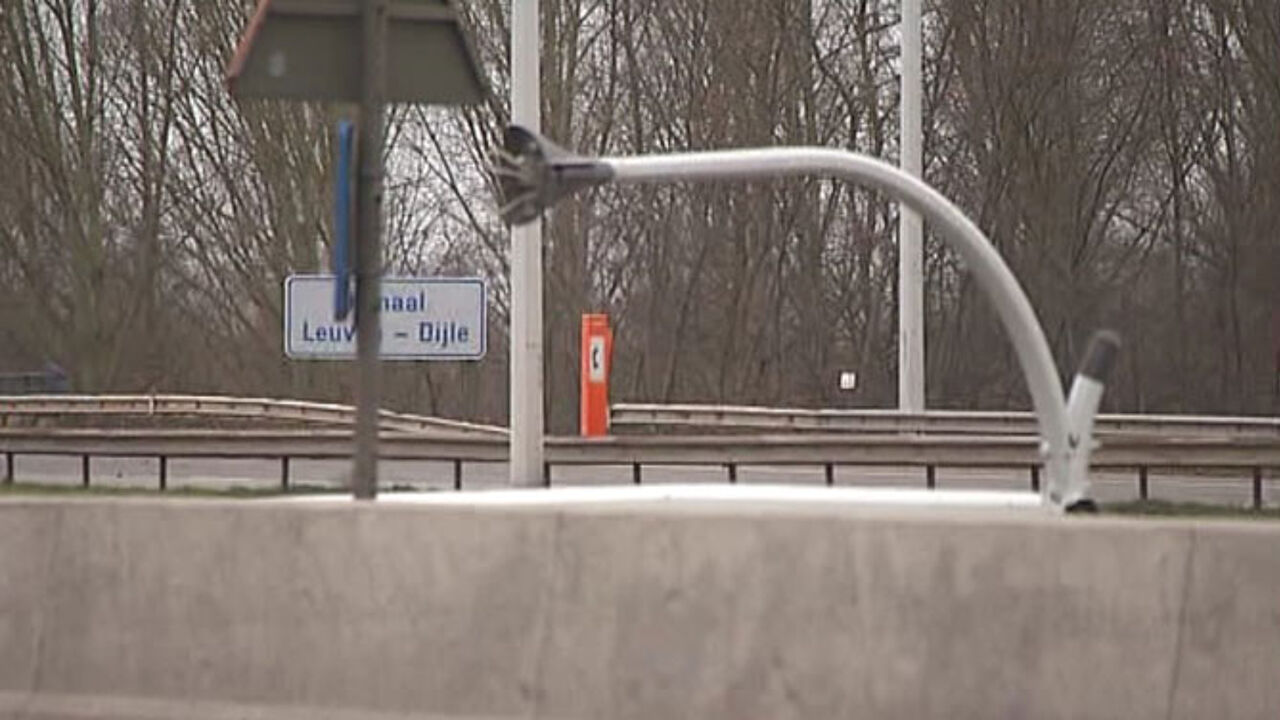 A lamppost crashed down onto a vehicle at Rumst (Antwerp) just as the evening rush hour was getting underway on Friday evening. A second car crashed into the lamppost. Two people were injured.
On Saturday morning another lamppost collapsed onto the same motorway in the vicinity of Mechelen (Antwerp).
All lampposts are now being checked. After it became light more thorough checks were initiated.The inspection showed that lampposts over a distance of one kilometre between Zemst and the Craeybeckx Tunnel need to be removed because rust has made many of the posts dangerous. Seven are being removed after a first examination.  On Monday a further 500 lampposts will be looked at. The Roads Agency will soon decide what other action needs to be taken.