Quick to look at hygiene following death
The fast food chain Quick is to examine whether extra care needs to be taken to guarantee hygiene at its Belgian outlets.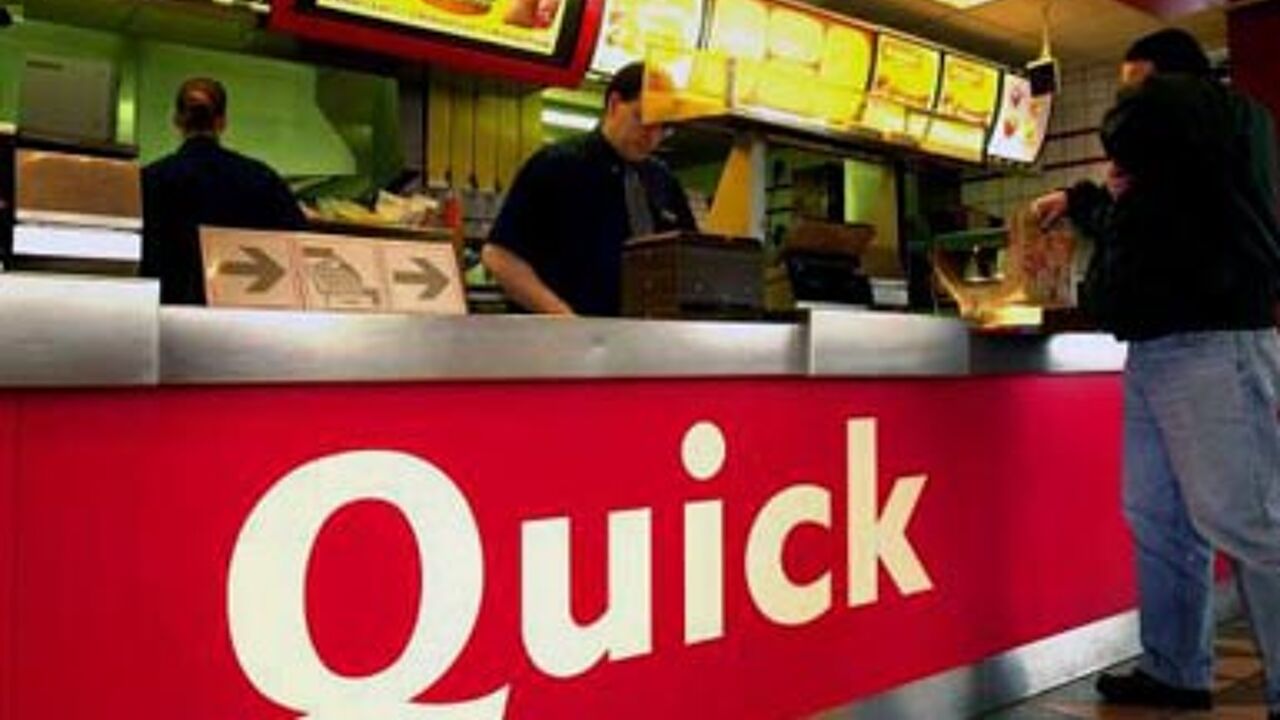 The company decided to examine hygiene after the death of a French teenager, who had visited a Quick fast food restaurant in Avignon in France. The 14-year-old came down with food poisoning and died on 22 January within hours of visiting a Quick restaurant. Tests showed that he died as a result of eating contaminated food.
The French public prosecutor says that staphylococcus aureus bacteria were present in the boy's intestines and in those of five of the eight Quick employees at work on the fateful day.
The youngster died within hours of the contamination. Before that he was a completely healthy young man suggesting a severe contamination.
Several other customers also became ill. Like the young man who died they were all infected with the staphylococcus aureus bacteria but survived.
The Quick hamburger restaurant in Avignon has been closed. The Quick management in France speaks of a local problem in Avignon, but will be stepping up hygiene across its network of outlets.
Jacques Edouard Charret, a leading Quick executive in France, published the following message on the company's facebook page: "It is not the products or the ingredients that have been discredited. The Quick company and its cooling methods have not been discredited either. This tragic situation is the result of negligence at a local level."
Also in Belgium the company will be assessing hygiene in its burger restaurants and will take additional measures, if these are required.