Genk snatch the lead from Anderlecht
In football, RC Genk have conquered first place as Anderlecht suffered a shock defeat at Westerlo. Meanwhile, AA Gent secured their place in the top 6 after whipping Standard de Liège. Standard are in dire straits and could miss the season-ending play-off 1 for the league title and European football.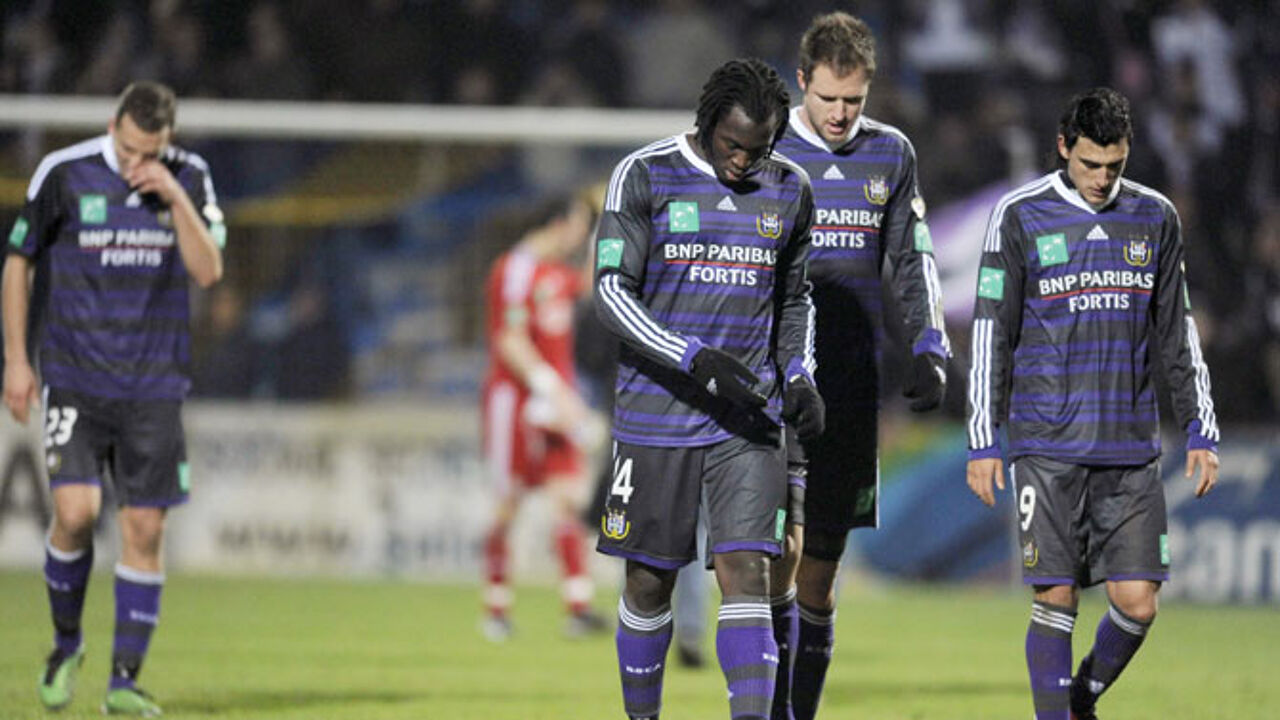 RC Genk had beaten KV Kortrijk on Saturday, but Anderlecht (photo: disappointment after the final whistle) still had one game in hand. It was widely expected that the Brussels club would pick up at least one point in Westerlo, which would allow them to regain their pole position for the play-offs.
However, Anderlecht put on a very poor performance in the Kempen area (Antwerp province) in Westerlo (small photo). The hosts, led by Sasha Iakovenko - who is actually a player on loan from Anderlecht - took the lead in the second half through a penalty. Iakovenko put Westerlo 1-0 ahead. Striker Dieter Dekelver added a second one 15 minutes from time (2-0).
Genk and Anderlecht are equal on points now with 3 matches left before the play-offs. However, Genk have scored more goals. On Friday 4 March, the two clubs can battle it out for the pole-position in the clash of the titans when Genk host Anderlecht.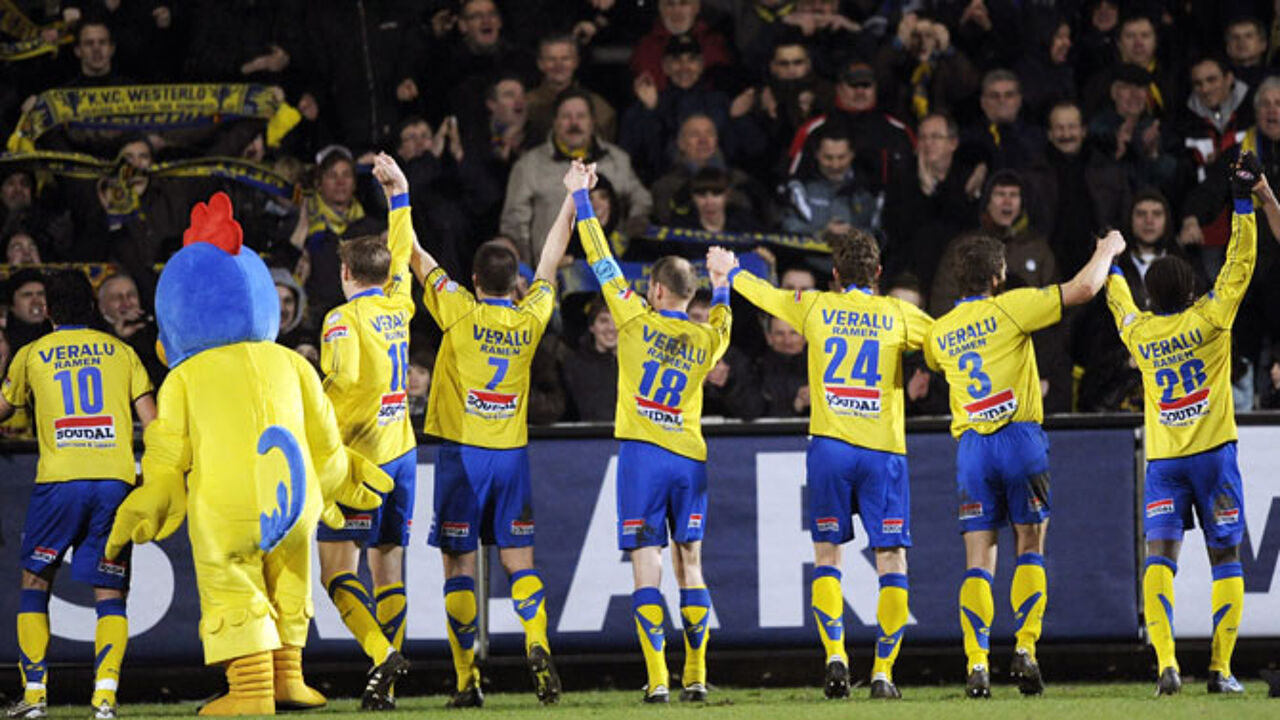 AA Gent whip Standard
In other action late on Sunday, Standard had a frustrating evening at AA Gent. The East Flemings won the clash 4-1 after a turbulent evening.
AA Gent wingers Yassine El Ghanassy (photo) and Yaya Soumahoro played a decisive role in the match, each scoring one goal and setting up another.
For El Ghanassy, it was his response to the many critics he received after some poor matches. The Belgian international with Moroccan roots is expected to leave the club this summer, and Manchester City are thought to be his first option. If there were City scouts watching the game yesterday, El Ghanassy will have got an excellent report.
The win leaves AA Gent on third place, 7 points behind Anderlecht and RC Genk. Standard are currently not in the top 6 and will have to put up a fight to reach the play-off 1 competition.