Nearly 1,000 violent incidents on Brussels public transport last year
Last year the transport security staff of the Brussels local transport company MIVB had to intervene on nearly a thousand occasions as a result of a violent incident. In comparison with previous years the number of violent incidents has risen faster that the rise in the number of passengers.
Last year the security staff intervened in 966 incidents. In 2009 this was only the case in 616 incidents.
The Brussels MP Carla Dejonghe (Flemish liberal) has taken the issue to heart. She claims that the increase in passenger numbers is insufficient to explain the rise in aggression cases: "Last year the number of MIVB journeys rose by 20 million. The number of cases of aggression increased by half. "
The highest number of incidents was recorded in the Simonis metro station.
Last year 356 administrative fines were issued for bad behaviour. 1,174 acts of vandalism including applying graffiti were registered. Estimated damage totalled 654,000 euros.
MIVB spokeswoman An Van Hamme confirmed the figures and explained that the number of violent acts reflected developments in society at large.
Private security guards to patrol the metro
Starting Wednesday the Brussels local transport company MIVB is deploying ten extra security guards. The guards, who belong to a private security firm, will patrol metro lines 2 and 6 between the stations Beekkant and Koning Boudewijn.
The MIVB's Guy Sablon explained to VRT News that the extra guards will undertake preventative action: "The security guards from Securitas, a private firm, are allowed to observe what is going on, but as soon as they notice something untoward they have to alert MIVB security staff or the police. They will work together with our own security people, prevention officers and the police."
The private security guards are being deployed as one of the measures agreed following a violent incident in the metro last month when a driver and an aggressive passenger came to blows. The incident triggered a strike across the Brussels transport system.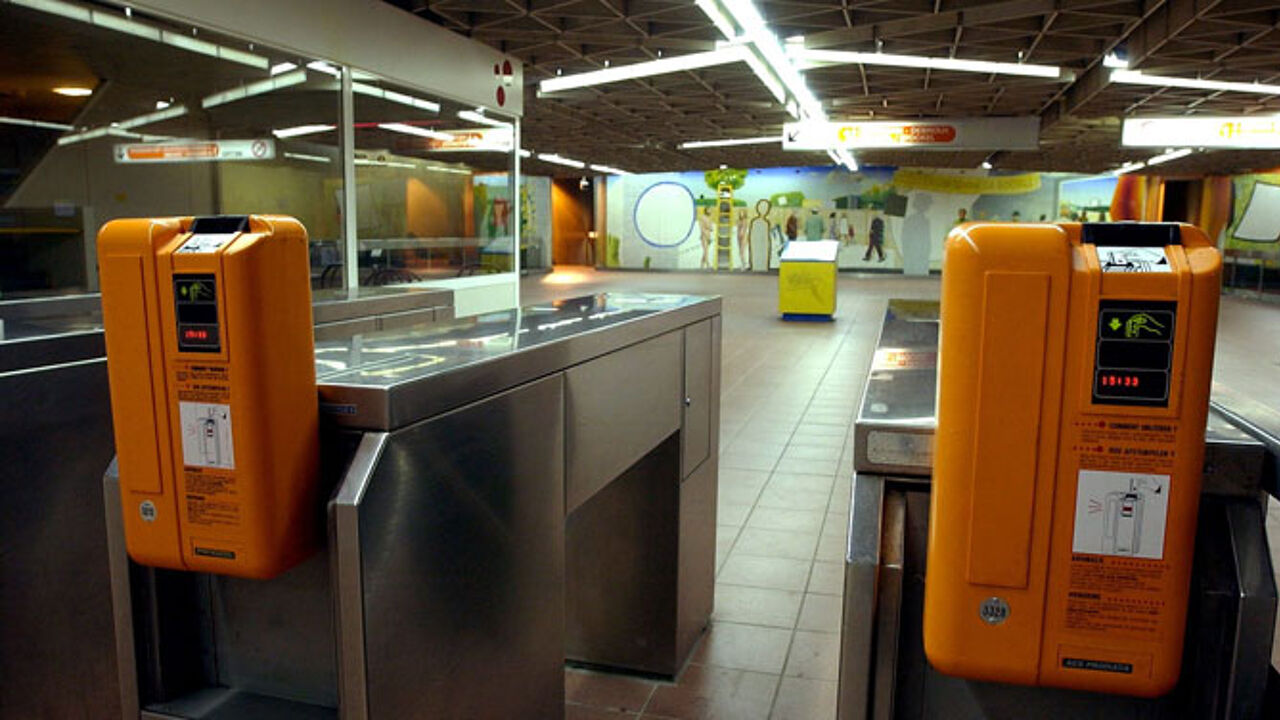 Aggression suspects arrested
The Brussels judicial authorities have arrested three youngsters in connection with an attack on a Brussels tram driver last month. The attack occurred at the Stefaniaplein in Elsene. The driver suffered a broken cheek bone and had to undergo an operation. The incident triggered a strike across the network. The three suspects were identified using CCTV footage.
Tram driver injured in attack on Wednesday
A driver working for the Brussels local transport company MIVB needed treatment after two youths hurled a stone at his front windscreen shattering the glass. The incident happened a 10 AM on Wednesday.
As a result of the attack the MIVB decided to cut short the route of tram 94. Services between the stops Jules De Trooz and Stadion were suspended. The measure was taken as a precaution to avoid any more drivers becoming the victim of such violent attacks.