"Cycle lane upsets eurocrats"
The Brussels news website brusselnieuws.be has reported that the cycle lane on the main road that links Brussels' European District with the city centre has provoked dozens of complaints from European civil servants that work in buildings along its route. The cycle lane along the Wetstraat is part of a network of cycle routes built by the Greater Brussels Region in recent years to encourage cycling in the capital.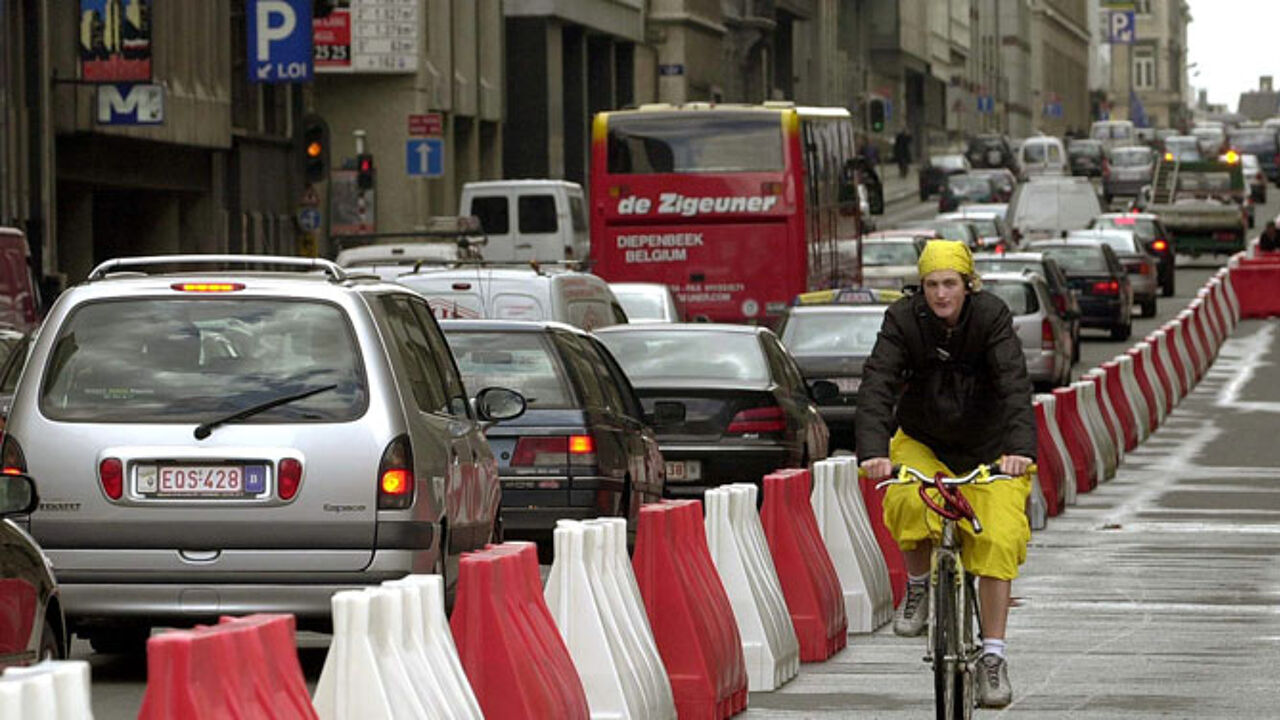 While cyclists are delighted to be able to travel in safety along what is one of Brussels busiest roads, a number of European civil servants have complained about almost being mowed down by bikes.
The cycle path along the Wetstraat forms part of what appears to be a wide footpath.
This is common in many towns and cities elsewhere in Flanders, but something of a rarity in Brussels. Pedestrians are often caught unawares by cyclists riding along the cycle lane.
This can sometimes lead to conflict situations arising.
The European Union that has many of its civil servants working in the area says that this can't go on.
The EU's liaison officer for the Greater Brussels Regional Government Marie-Laure Roggemans told the Brussels regional news website brusselnieuws.be that "The issue was raised during a Task Force meeting last autumn".
"We have sought the advice of the Brussels-Elsene local police service, but they don't see any need to change the situation."
Ms Roggemans admits that any measures to separate cyclists from pedestrians would prove difficult and that building a barrier between the cycle lane and the footpath would make it even more dangerous for both parties.
Speaking to brusselnieuws.be she concludes by saying that the only option is for eurocrats and cyclists in Brussels to try and live as harmoniously as possible.