Friday is "Day of Protest" across Belgium
On Friday 4 March the socialist and liberal unions are staging a day of action against the Inter Professional Accord or IPA. The accord is a framework agreement settling out working conditions and pay for private sector workers.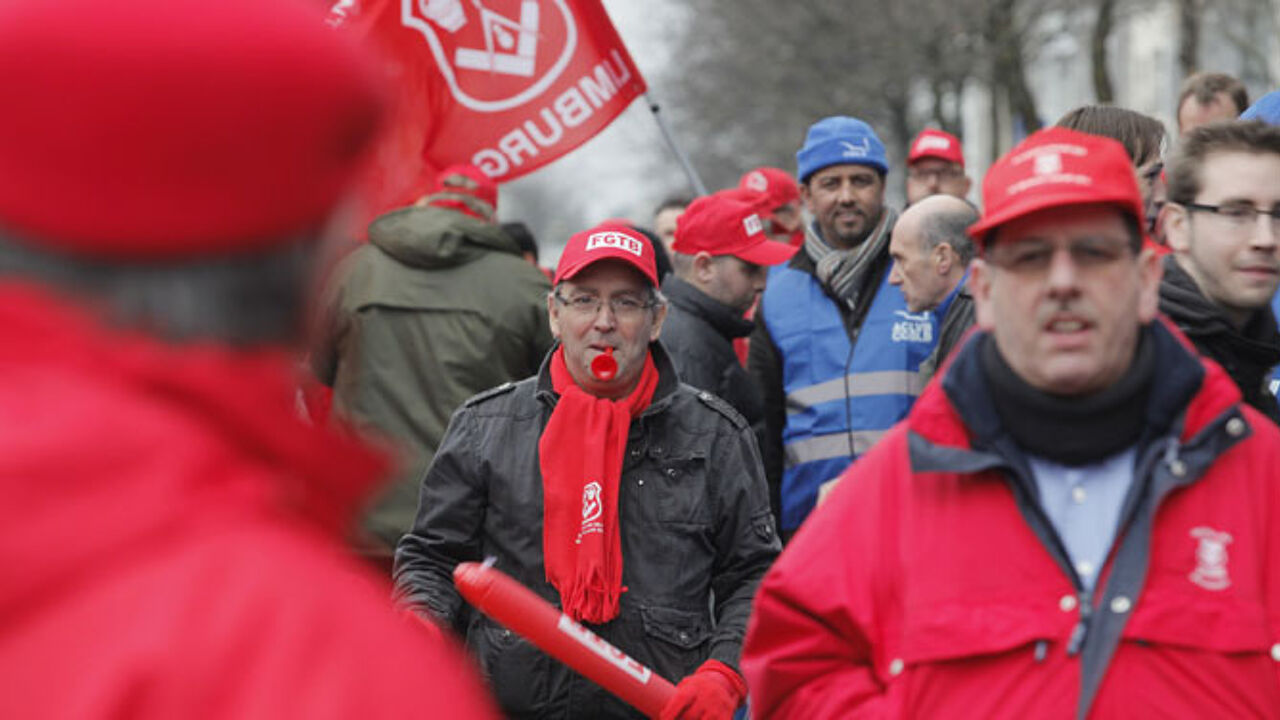 The protests are also expected to affect some public services.
It's especially people taking bus and tram journeys who will be hit by the disruption, but the country is not expected to grind to a halt. The Christian union is not taking part and the impact of the strike will depend on the willingness of many workers to strike.
The strike will probably be felt more in Wallonia than in Flanders as was the case with earlier regional protests. In Brussels the local transport company MIVB anticipates significant disruption across its network. The company fears that tram, bus and metro services could be hit by the national protest.
The MIVB plans to give top priority to the most important lines including metro services and the North-South link.
The travelling public can get an idea of the situation by logging on to the MIVB website or phoning 070-23.2000 from 6 AM onwards. Certificates needed to prove travel disruption to employers can be downloaded from the website too.
In West and East Flanders, Antwerp and Flemish Brabant services of the Flemish public transport company De Lijn will be disrupted. The travelling public can consult www.delijn.be or phone 070/220.200 for the latest information.
Major disruption on the railways is not expected. Most postal services are also expected to operate as usual.
Little disruption is expected at Brussels Airport either. Some baggage handlers may join the strike, but the socialist union's Frank Moreels doesn't expect too much disruption.
Across the country union activists will picket factories and plants and ask workers to join the protests. Chemicals giant BASF and tractor manufacturer Ford New Holland in Antwerp, air conditioner manufacturer Daikin in Ostend and car maker Audi in Brussels are among the plants that will be affected.
Several demonstartions are also planed: in Bruges, Ghent, Hasselt, Leuven and outside the National Bank building in Brussels.