Belgian men take bronze in Paris
The Belgian 4x400 men's team has taken the bronze medal at the European Indoor Athletics Championship in Paris. The Belgians' time of 3'06"57 was only bettered by the British team that took silver with a time of 3'06"46 and the French team that completed the race in 3'06"17 to take gold.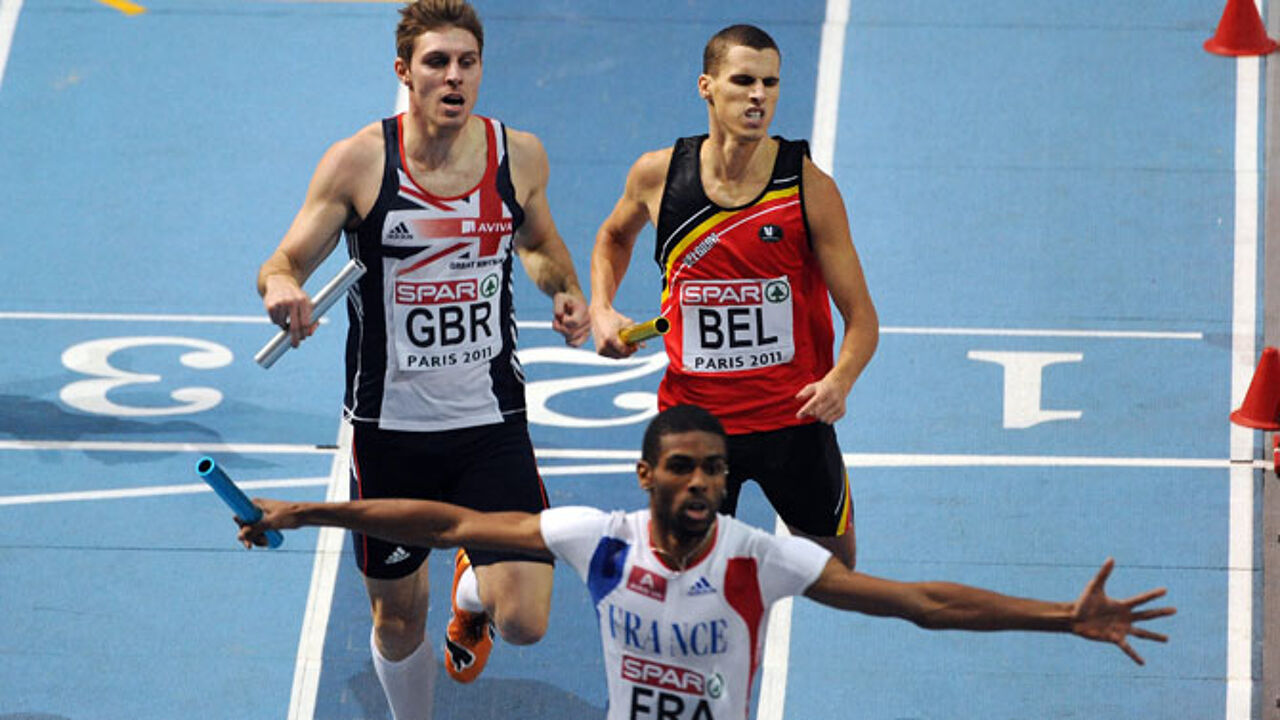 Jonathan Borlée made a strong start for the Belgians and our team led when Borlée handed over to Antoine Gillet. Gillet maintained the lead.
However, Nils Duerinck had less success and Belgium slipped back three places.
The European Champion Kevin Borlée gave it all he had to get Belgium back into the running for a medal and he succeeded in getting the team back into third place.