Van Rompuy announces "Pact for the Euro"
Belgium's Herman Van Rompuy, the President of the European Council, announced late yesterday that EU leaders and heads of state for the Euro area had reached an agreement on a pact to develop stronger economic policy coordination. The aim is to improve competitiveness and to keep public deficits in check.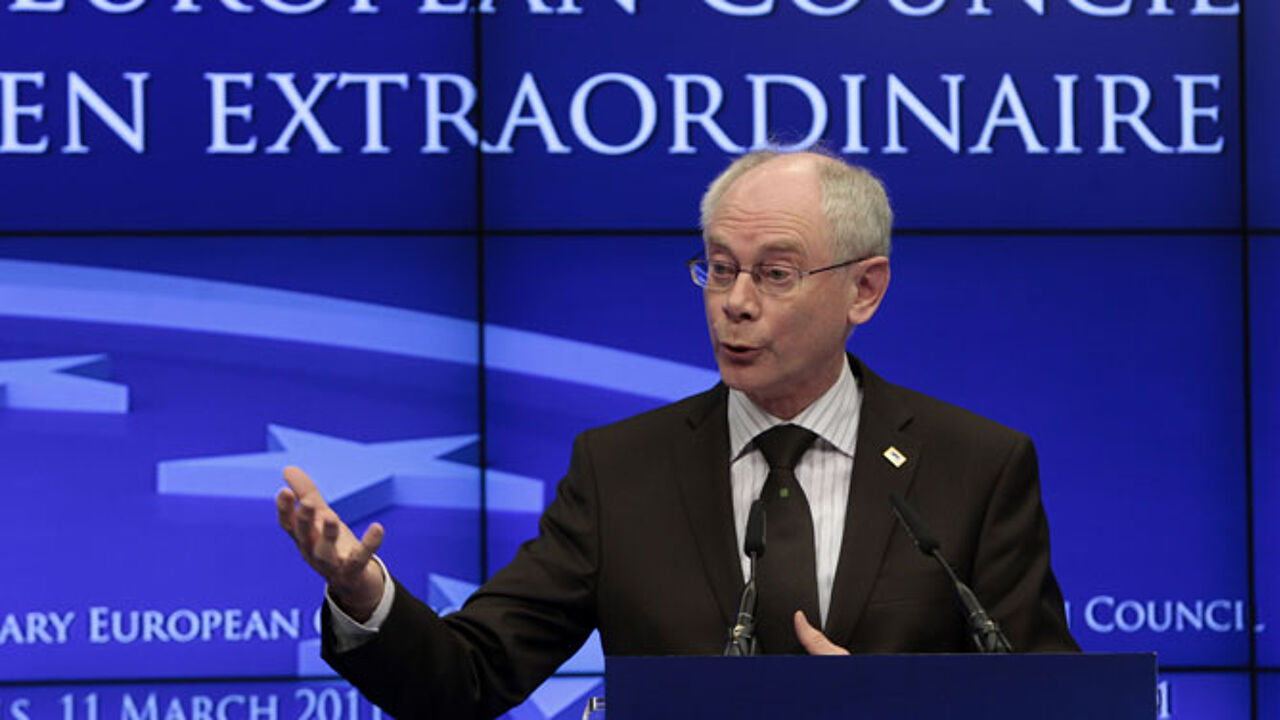 The leaders of the Euro zone met separately yesterday to discuss the different challenges the European economy and the European currency are facing. The aim to put a halt to the debt crisis in countries like Greece, Ireland and Spain and to avoid similar crises in future. In order to reach that aim, the EU is to tighten its grip on the European economy and the individual economic policies conducted by the Euro zone member states.
Mr Van Rompuy and European Commission President José Manuel Barroso (small photo) held a press conference after the meeting. Mr Van Rompuy told reporters that the Pact is an important piece of the European response to the public debt crisis.
"The Euro Pact's objectives are sustainable public finances, a competitive economy and sound financial systems. These objectives may sound familiar. What has changed, however, is the political commitment. The heads of government will announce measures under the Pact, which they will put in place nationally."
"So alongside market pressure, and alongside the existing institutional pressure, we will now have strong peer pressure. This will give the commitments under the Pact a politically binding force", Mr Van Rompuy said.
The countries have agreed to make annual commitments to keep labour costs in check, to align retirement ages more closely with life expectancy, and include the EU's limits on public deficits in national law.
To address potential future crises, the Euro zone rescue fund will be reinforced.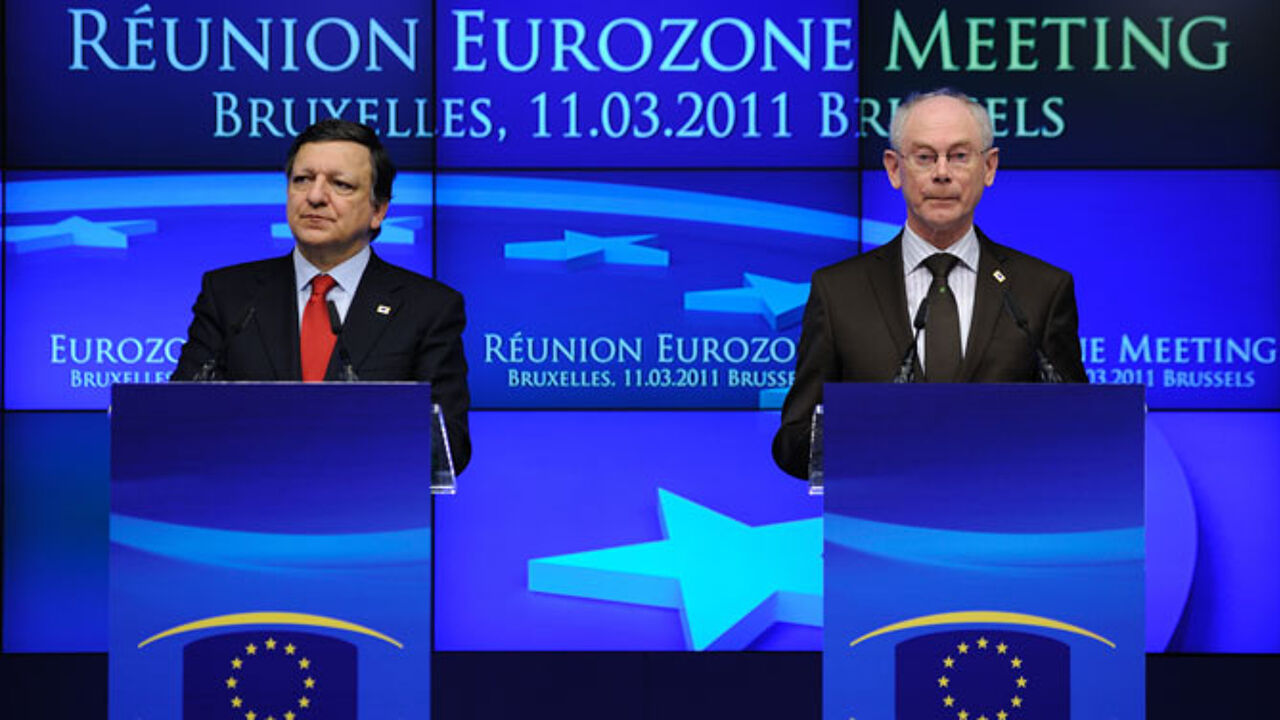 "Important for the credibility of our efforts"
Mr Barroso told the press conference "that we have now a real credible plan for reinforcing the economic governance in the European Union and I think this is in fact critically important for the overall efforts of credibility."
It was also announced that the EU is to help Greece in its efforts to tackle its public deficit. The interest rates will be lowered with 1 percent. Ireland cannot benefit a reduction on interest rates yet.
The new Pact will probably allow Belgium to keep the mechanism of an automatic link between wage increases and a higher index intact (see: "read also").