Greenpeace's EU summit-crashers sentenced
Activists of the environmentalist organisation Greenpeace who breached security at a European Union summit 16 months ago have been sentenced.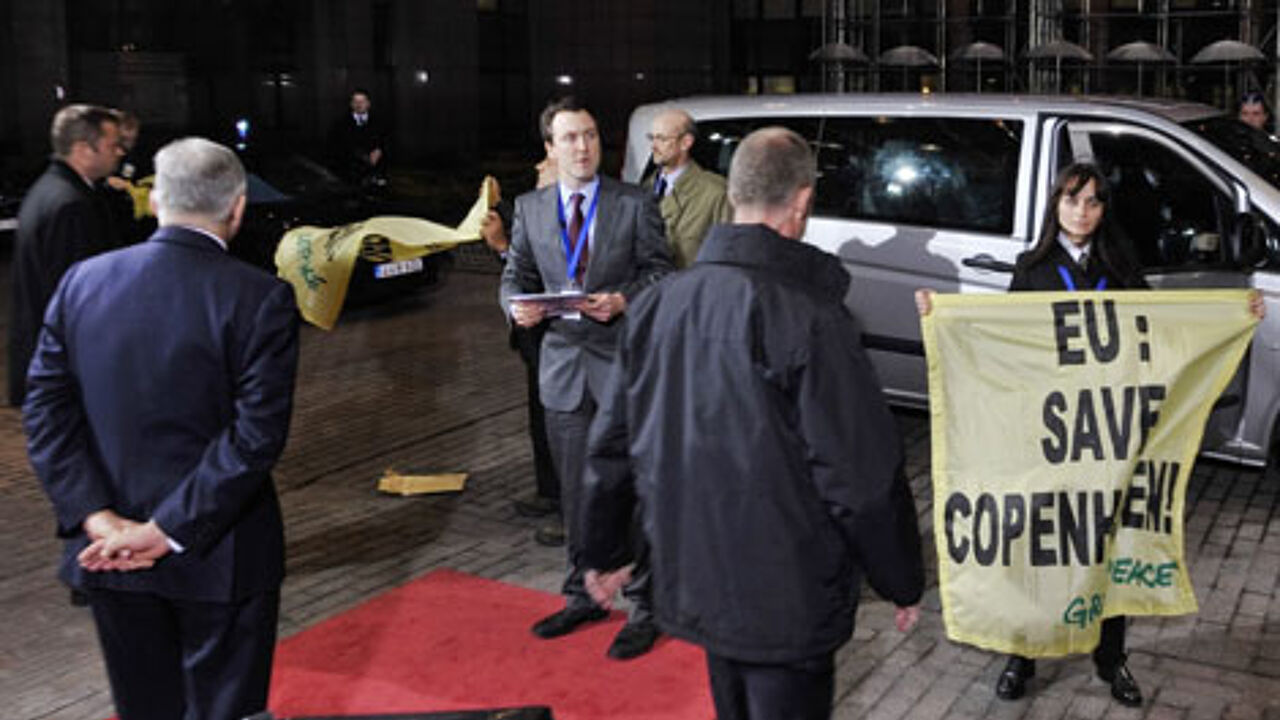 The activists will each have to pay an 1,100 euro fine and received a one month suspended sentence.
In December 2009 the environmental activists breached security at the EU summit in Brussels. They forged entry passes and in a rented limo managed to get through to the spot where the heads of state and government step onto the red carpet.
The activists then unfurled a banner.
The presiding magistrate said he was not unsympathetic to the action, but added that security at such meetings was important too. Greenpeace's lawyer is considering an appeal.