Original Van Dyck discovered in Madrid
In a museum in Madrid, a painting of the Flemish Master Antoon Van Dyck has been discovered. Until now, it was thought that the work was actually a reproduction of the original made by one of Van Dyck's pupils, but experts have now found out that it's an authentical Van Dyck.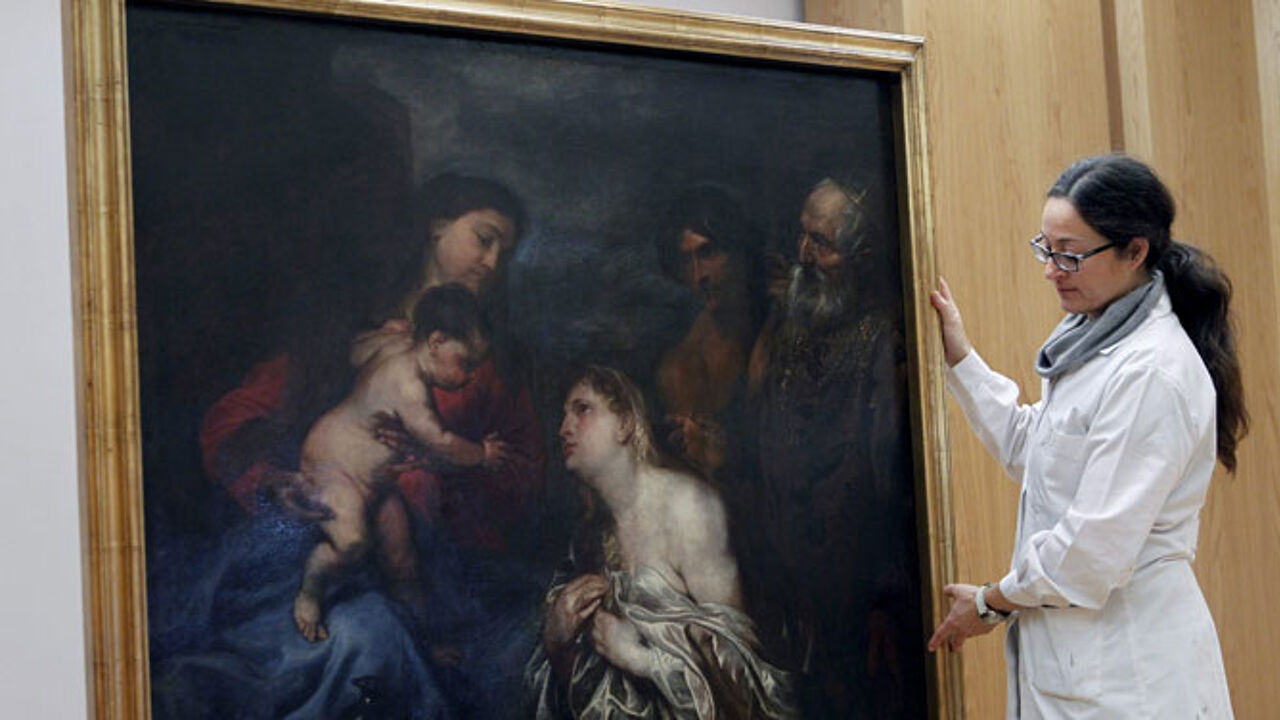 The work is titled "the Virgin and Child". Experts started a new investigation and it turns out that it is an authentical Van Dyck.
It is assumed that the Antwerp artist created the painting in 1625 at the request of the Duke of Medina de las Torres. It was kept for over a century in the stockroom of the San Fernando Royal Academy of Fine Arts in Madrid.
Antoon Van Dyck was born in 1599 and died in 164. He was one of the most talented artists in the renowned school of the legendary Rubens in Antwerp. Van Dyck worked at the English court in London before dying at the age of 42.