All square in West Flemish derby
There was just one match played in the Belgian First Division on Saturday. This being the final day of play before the play-offs, all other games are being played on Sunday evening.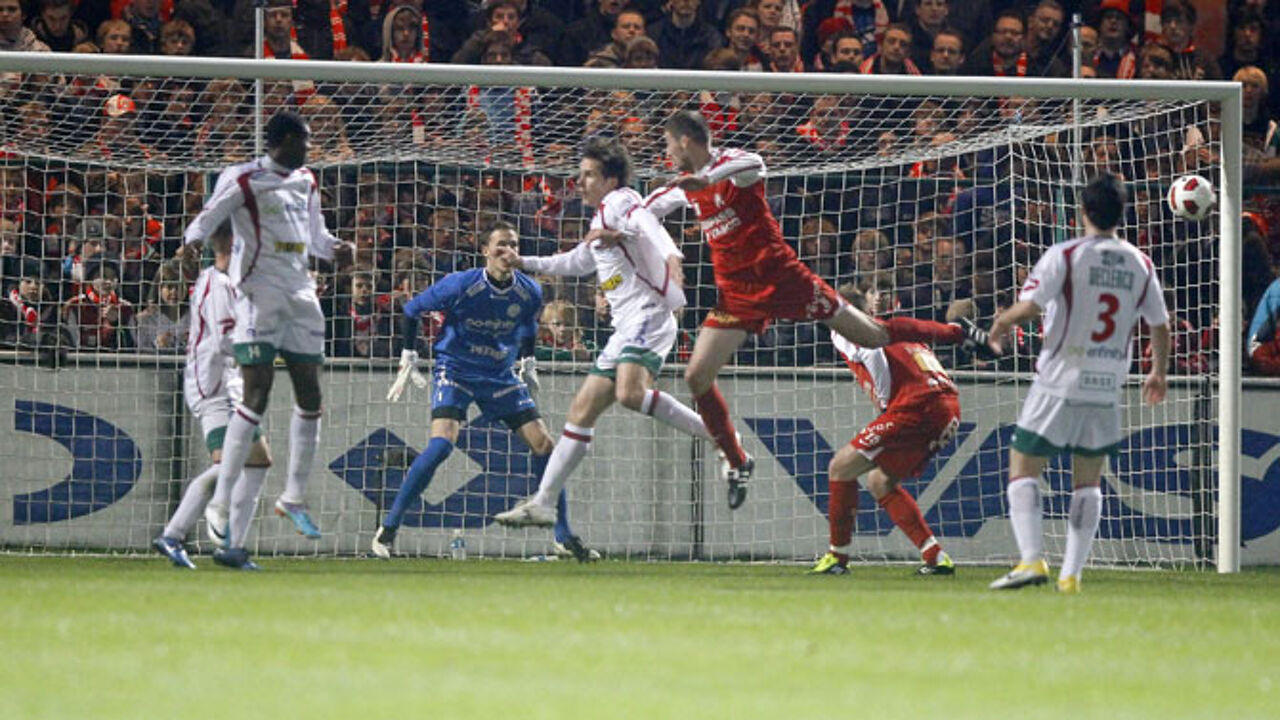 Neither KV Kortrijk nor Zulte Waregem had anything other to play for than their pride.
KV Kortrijk took the initiative early on and looked the better side.
Although, KV Kortrijk had 70% of possession they failed to create any big chances in front of goal.
After quarter of an hour and against the run of play, Zulte Wargem took the lead thanks to a blunder in the Kortrijk defence. It was D'Haene that did the honours for the visitors.
On 32 minutes Kortrijk's De Beule (photo) was brought down just outside the box by D'Haene. KV Kortrijk turned up the heat, but once again they failed to score.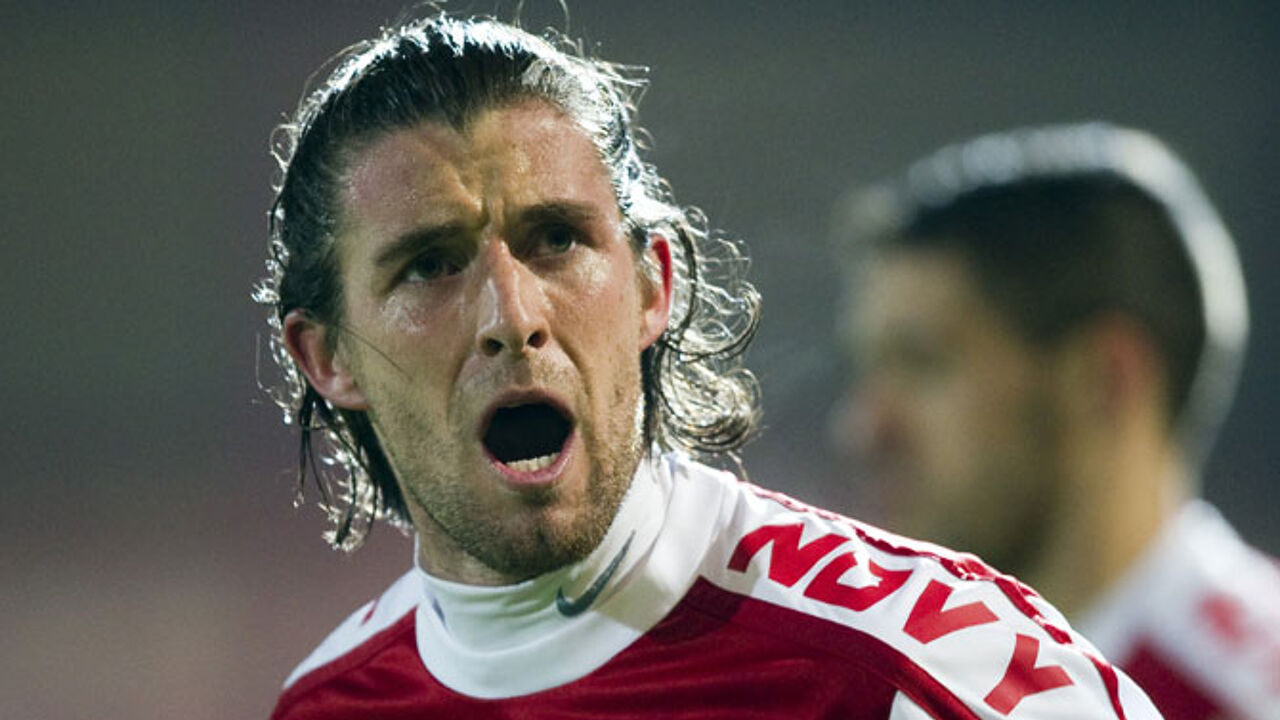 Second half goals
The second half started disastrously for KV Kortrijk. Keeper Verbauwhede dropped a Bokila shot and Habibou (photo)  made it 2-0 to the visitors.
However, the match was far from over and Baptiste Martin pulled on back for KV Kortrijk on 50 minutes.
Rossini almost made it 2-2 just a minute later, but his shot hit the bar. In the end it was Davy De Beule that scored the equaliser ten minutes from time to make for a final score of 2-2.
The home side ended the game with ten men after Gershon was given his second yellow card on 84 minutes.
KV Kortrijk finish 9th with 38 points from 30 games. Zulte Waregem is 11th with 33 points.