Belgian warplanes execute first sorties against Libya
The Prime Minister, Yves Leterme (Flemish Christian democrat), has addressed the lower house of the Belgian Parliament as Belgian war planes prepared for action in Libya to enforce UN Resolution 1973. The Premier told lawmakers that the six Belgian F-16 fighter-jets committed to the international operation will be used to target anti-aircraft guns belonging to Colonel Gaddafi's murderous regime.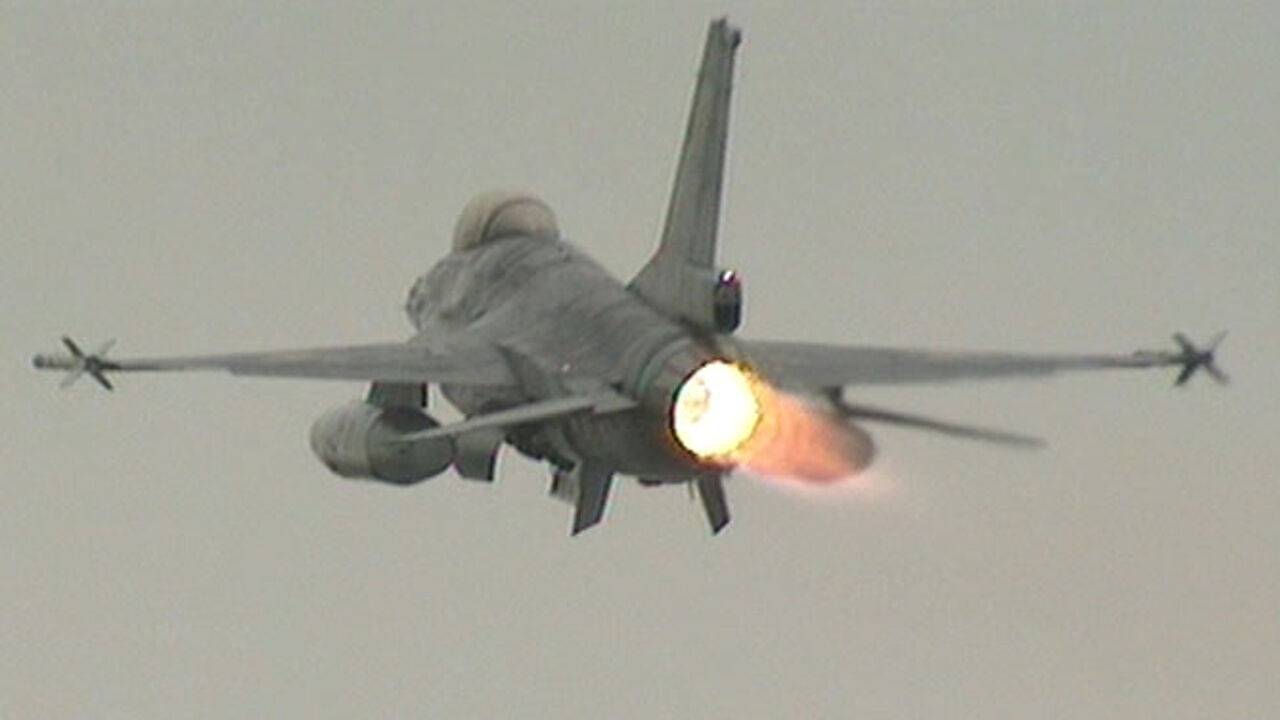 The Cabinet met on Monday morning to finalise the rules of engagement that will tie the operations undertaken by the Belgian fighter-jets and the Belgian navy minehunter Narcis. The government was keen to establish the scope of the Belgian commitment to the international operation and the duties undertaken by our servicemen and woman.
The exact nature of the rules of engagement remains secret, but lawmakers were given an opportunity to discuss Belgium's contribution to the attacks on the Gaddifi regime.
PM Leterme made it clear that one of the tasks undertaken by the Belgian air force will be to eliminate Libyan anti-aircraft guns and so to enforce the flight ban in Libyan airspace.
The Premier told lawmakers that Belgium has a three-fold goal: obtaining an immediate cease-fire, halting all violence directed against civilians and Libyan observance of international law:
"In order to achieve these goals implementing and enforcing a no-fly zone is essential. This includes the destruction of Libya's ant-aircraft guns. This phase of the operation is already underway. It is within this framework that our servicemen and women will be deployed."
During the debate one Flemish nationalist lawmaker insisted that Belgium should also try to eliminate Colonel Gaddafi, but the Prime Minister made it clear that this was not the mission entrusted to Belgian forces. Their job is to protect the people of Libya against the atrocities of the Gaddafi regime.
The Belgian mission received near-unanimous backing in the lower house.
 
Defence Minister confirms first operation to the house
Four Belgian F-16 fighter-jets took to the skies from an airfield in Greece on Monday afternoon. The VRT's Michaël Van Droogenbroeck saw four planes prepare for action at the Araxos airfield. Around 3:50 PM local time they took off "clearly heading for Libya".
Within little more than an hour Belgian Defence Minister Pieter De Crem (Flemish Christian democrat) confirmed to the lower house that Belgian warplanes had executed their first sorties against targets in Libya.
The fighter-jets are being deployed to enforce the no-fly zone above Libya and eliminate anti-aircraft guns. The Defence Minister informed lawmakers that NATO regulations were in force during all Belgian military operations in the Libyan theatre.
In all 150 Belgian servicemen and women are taking part in the military operation against the Libyan regime. They include 105 members of the air force and the 45 member crew of the minehunter Narcis that will enforce the embargo against Libya.