European trade union demo to create major disruption in Brussels
Major disruption to traffic and public transport is expected in Brussels on Thursday as trades unionists from across the continent gather in Brussels to press for a more social Europe. The demonstrations coincide with an EU Summit.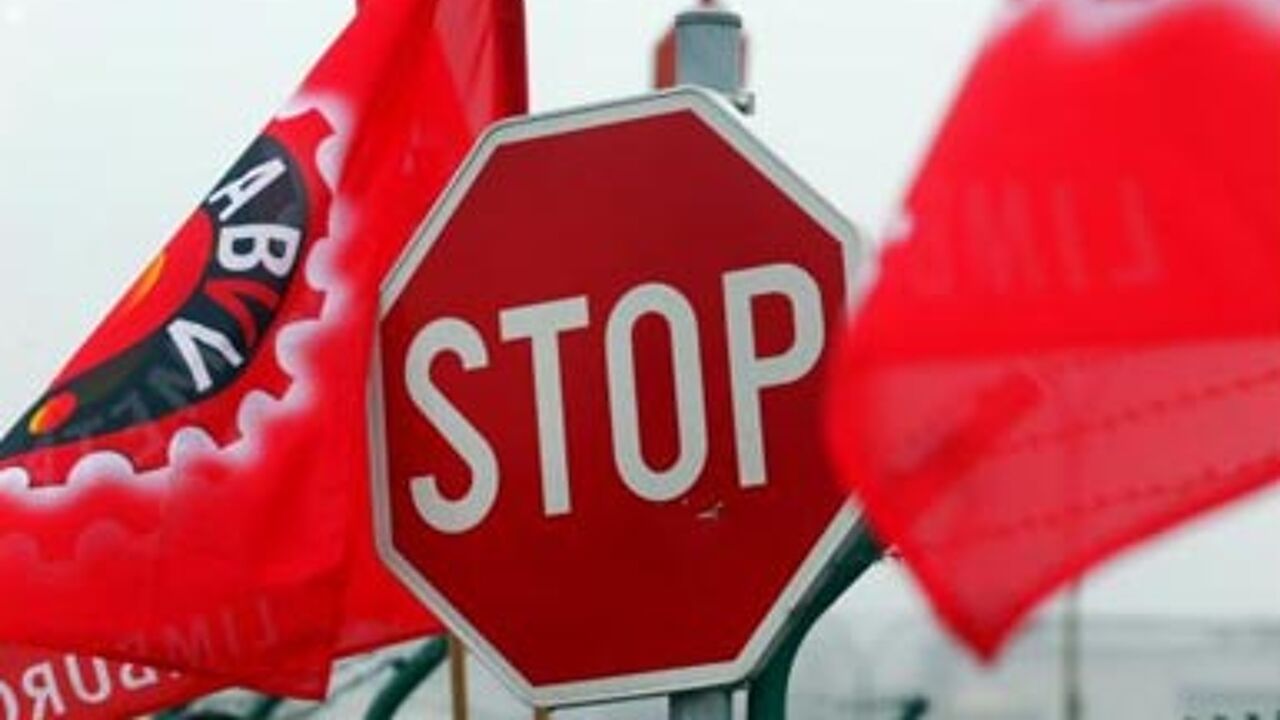 Starting 8 AM demonstrators are expected to gather outside the Brussels North and South stations. The Meiser and Montgomery roundabouts are also a rendezvous point. The demonstrators will head for the Wetstraat. A second demonstration will gather at the foot of the Atomium.
The demonstration is expected to arrive in the Wetstraat at 10:30. It will be dissolved around 2 PM.
Problems on the roads are anticipated in the Wetstraat area, on the Inner Brussels orbital ring road and in the European District. Tunnels on the Inner Brussels orbital may also be shut.
Several traffic tunnels will also be closed for many hours. The Van Praet Bridge is closed starting 7 AM. No traffic will be allowed in the Wetstraat either.
Roads into the capital will also be hit with the most severe disruption expected on roads entering Brussels from eastern parts, e.g. the E40 from Leuven.
Public transport hit too
The Brussels local transport company is anticipating major disruption to its services.
During the morning rush hour half of all bus services will either be diverted or terminate early. The police have ordered the closure of the metro stations Schuman and Maalbeek until 2 PM. Park may be closed during the morning too.
Starting 7 AM tram line 81 is being limited to Merode, while line 25 will only run to Meiser in one direction and to Hansen-Soulie in the other. Line 7 will operate to Leopold III in one direction and to Hansen-Soulie in the other.
A shuttle service will run between Meiser and Hansen-Solie.
Trams 92 and 94 will not operate between Kruidtuin and Stefania between 8:30 AM and 11 AM.
Services of the Flemish transport company De Lijn through Brussels will either be terminated early or diverted.
Disruption to rail services should be limited to overcrowded carriages.
Routes that demonstrators are expected to take to the Wetstraat