RC Genk snatch the lead from Anderlecht
KRC Genk snatched the lead from Anderlecht on Sunday on the first round of the Play-off I competition. The Limburgers downed Sporting Lokeren, while Anderlecht suffered a humiliating defeat against Standard de Liège before their home crowd in Brussels.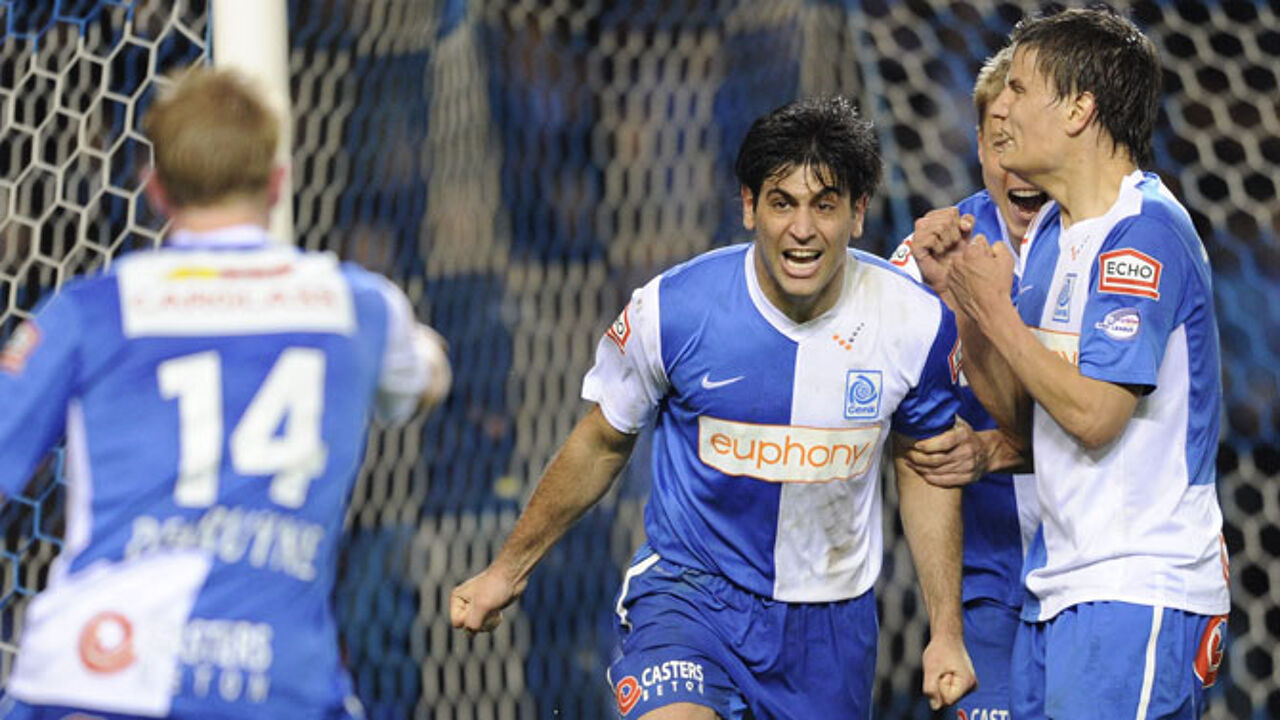 RC Genk had to battle until the end to shake off strong opposition from Lokeren, by many regarded as the surprise of the season-ending competition. In Genk, Nill De Pauw put Lokeren ahead, but Genk striker Elyaniv Barda (big photo) scored twice in the final 15 minutes: 2-1. The win allowed Genk to leapfrog Anderlecht, which had suffered an embarrassing defeat earlier on Sunday.
Defending champions Anderlecht started the Play-off I competition in pole-position, but couldn't have taken a worse start. Anderlecht put on a very poor performance in Brussels and lost 1-3 to Standard (photo).
The visitors had left their best players on the bench, but even then they dominated play. Midfielders Axel Witsel and Steven Defour were both given some rest after two international matches and before the important Cup match against AA Gent on Wednesday, were Standard have to wipe out a 1-0 defeat in Gent in the semi-finals.
Standard striker Mémé Tchité was also given some extra rest, but instead substitute Alois Nong was on target with two goals.
The result was a huge blow for Anderlecht's play-off ambitions. Play-off I has 10 days of play and includes the top-6 teams of the past season.