A disappointing evening for FC Bruges
In football, Club Brugge were held to a goalless draw by Sporting Lokeren yesterday evening (0-0). The draw is a missed opportunity for FC Bruges, as a win would have brought them on the heels of the three main title contenders: Anderlecht, KRC Genk and Standard de Liège.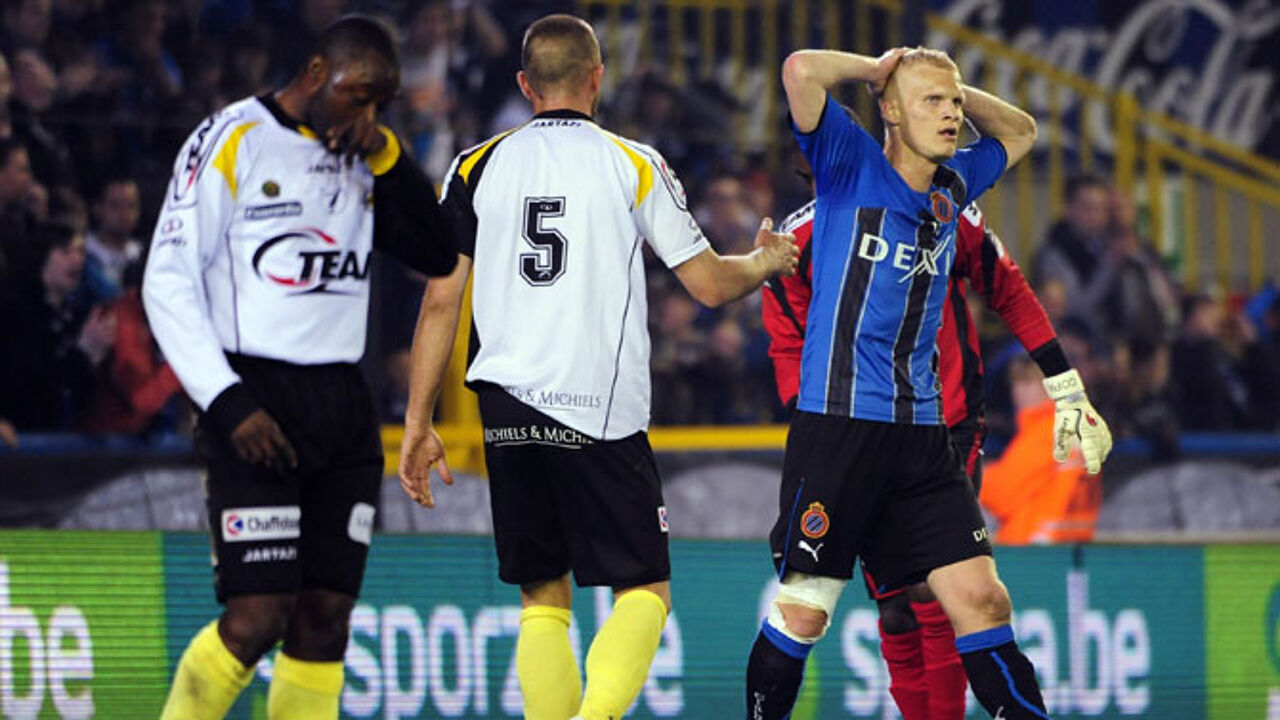 Club Brugge were the better team before the break, but had no real scoring opportunities. After the break, the game was much more balanced. Both teams could have scored. The home team claimed a penalty, but the best opportunity was for Lokeren. Koen Persoons missed a chance that couldn't be missed. FC Bruges could not keep the momentum after cruising past Anderlecht last week (photo on top: Brugge midfielder Karel Geraerts disappointed).
Standings after 3 days of play:
 Anderlecht   36 points
KRC Genk    35
Standard       34
Club Brugge 32
AA Gent          31
Lokeren         27
Next matches: RC Genk-Club Brugge and AA Gent-Anderlecht (Wednesday; Standard-Lokeren (Thursday)