Standard one step closer to "miracle"
Standard de Liège beat Sporting Lokeren yesterday evening, keeping a perfect record in the season-ending play-off competition. Standard are emerging as the title favourites, as they are now just one more point behind leaders RC Genk. Standard also have the momentum.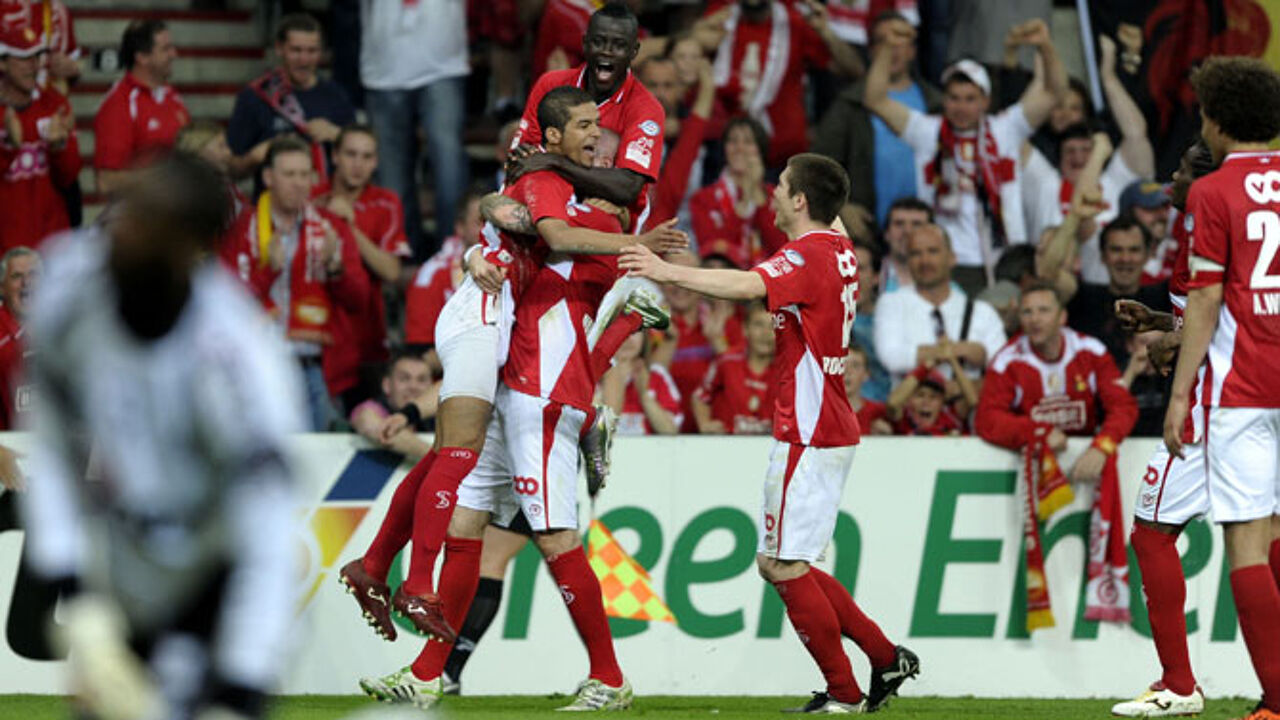 Standard were never in trouble and cruised past Lokeren, 3-0. Midfielder Mehdi Carcela opened the score on a free kick, just before the break (photo). Lokeren had been reduced to 10 men earlier in the first half after 30 minutes of play, with striker Mémé Tchité missing a penalty.
In the second half, Lokeren were put with their back against the wall. Senegalese striker Mbaye Leye added a second and third goal in the final minutes of the game.
The wins means that Standard are the only team to keep a perfect record in the play-offs: 4 wins in 4 games. The Liège team had been around 7th position during most of the regular season, and only just managed to make it into the top 6. The new formula with the play-offs could allow them to claim the league title after all.
Standings after 4 days of play:
RC Genk    38 points
Standard    37
Anderlecht  37
FC Bruges  32
AA Gent      32
Lokeren      27
Fifth day of play: Genk-Gent, Lokeren-Anderlecht, Standard-Club Brugge