"Interview given by Roger Vangheluwe was shocking"
On Easter, the Belgian Archbishop André-Joseph Léonard has reacted for the first time to the interview that the former bishop of Bruges, Roger Vangheluwe, gave 10 days ago. Léonard said that he was shocked by the interview, and by its timing and Vangheluwe's body language in particular.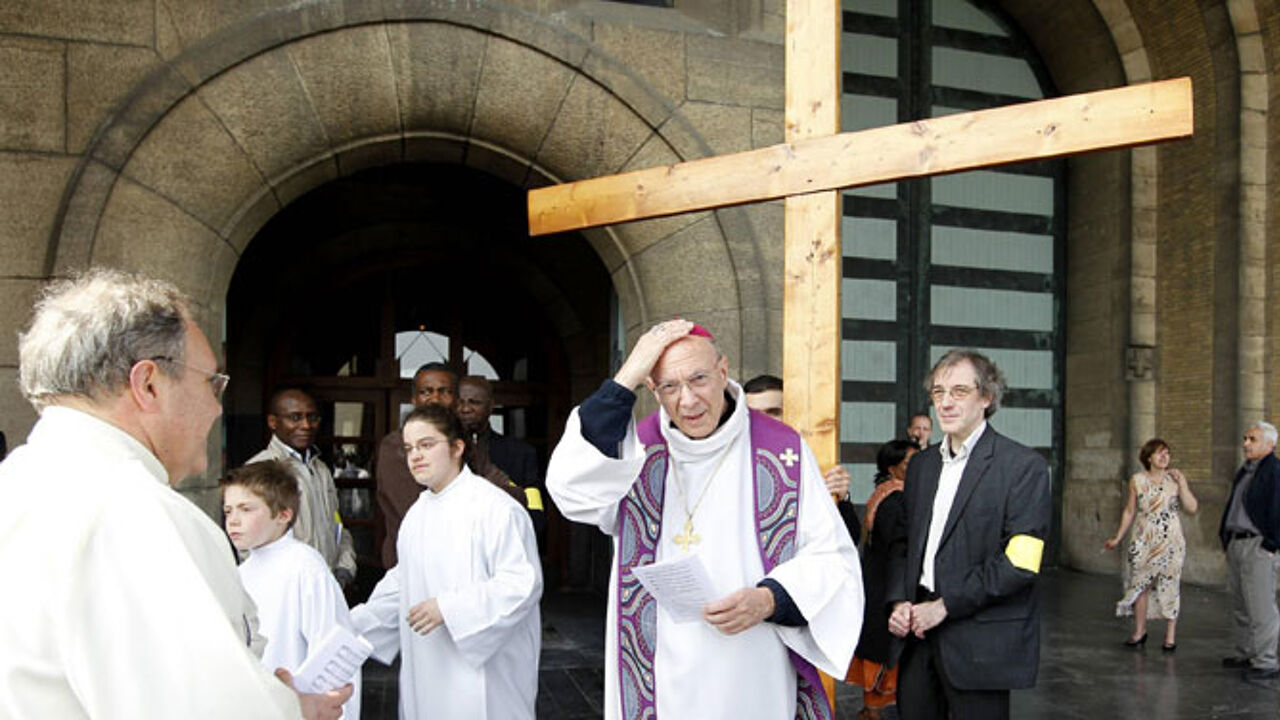 André Léonard only mentioned the interview briefly during his sermon, on the occasion of the celebration of Easter in the Saint Michael and Saint Goedele Cathedral in Brussels.
However, he did react in an interview with the VRT, saying that he was especially shocked by the timing of the interview and by the fact that Vangheluwe was playing down the facts of child abuse. "The interview was not expedient and the timing even shocking, given the fact that Rome had asked him not to speak and to keep a low profile."
Léonard adds that Vangheluwe's body language suggested that he was on holiday, while in fact he had been transferred to a monastery in France to receive psychological treatment and to make reflections of what he did in the past. "He had the right to give his version of the facts, but in that case he should have done that immediately after the abuse came to light (1 year ago), not now and not in this manner."
Léonard thinks that the Vatican has reacted appropriately and quickly after the interview. He also said that it was possible for victims of child abuse to hope. "I met some victims. It's possible to start a new life and to find new hopes."