Blaze sets High Fens alight
Fire has broken out in the High Fens, a spot of great natural beauty tucked against our border with Germany. So far some 1,000 hectares of land corresponding to 1,500 soccer pitches have gone up in smoke.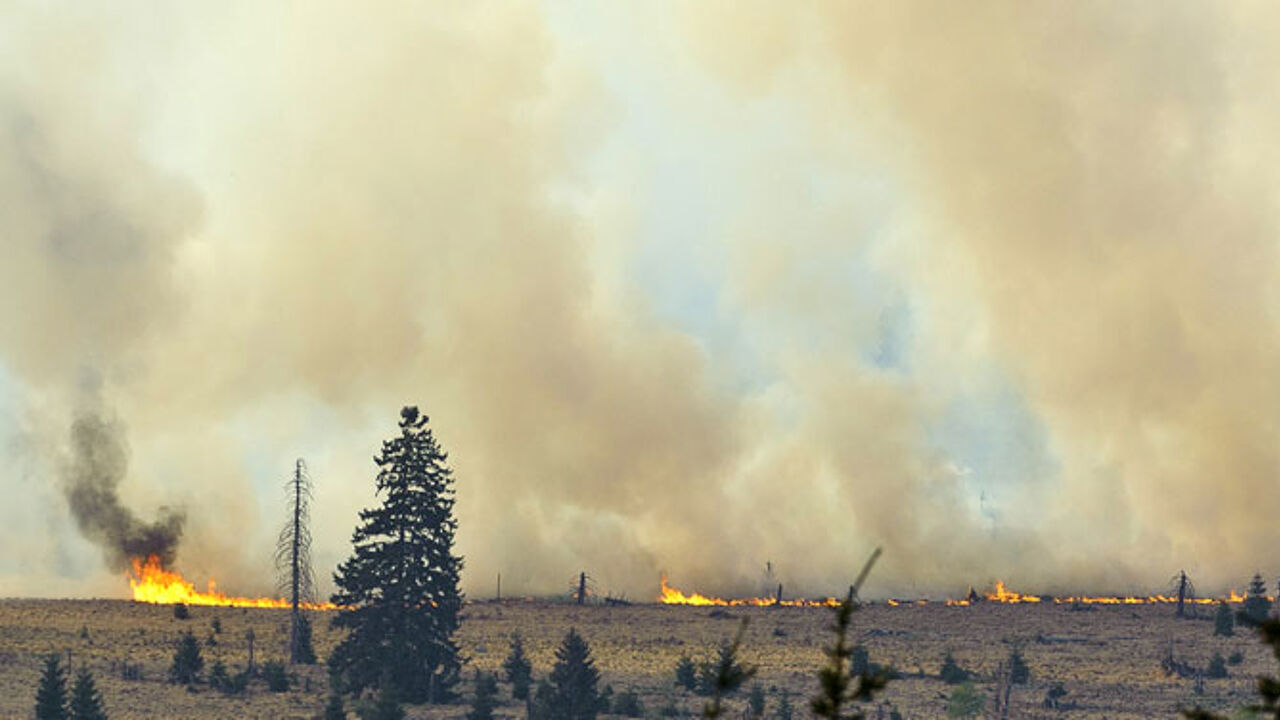 Fire-fighters have the blaze under control, but it will take days before the fire is completely extinguished.
Fire-fighters from Verviers, Büllingen, Eupen and Waimes are all attending the scene. First the wind fanned the flames, but overnight the wind abated. Fire-fighters are now able to tackle the blaze from the small roads and paths that crisscross this beauty spot.
The blaze started on Monday evening. Fire-fighters from Eupen say that it is the biggest fire in the High Fens ever.
300 fire-fighters and a helicopter were deployed at the height of the blaze. Fire-fighters successfully battled to safeguard the road from Eupen to the Baraque Michel tourist attraction, one of Belgium's highest elevations.
Monday evening two new fires were detected. The police are convinced an arsonist is involved.