Royal Wedding fun in Brussels
On Friday Britain celebrates its Royal Wedding. Around the globe eyes will be on Westminster Abbey as Prince William weds Kate Middleton, but what will Britons in Belgium be doing and what are their feelings about the royal wedding? Flandersnews went to investigate.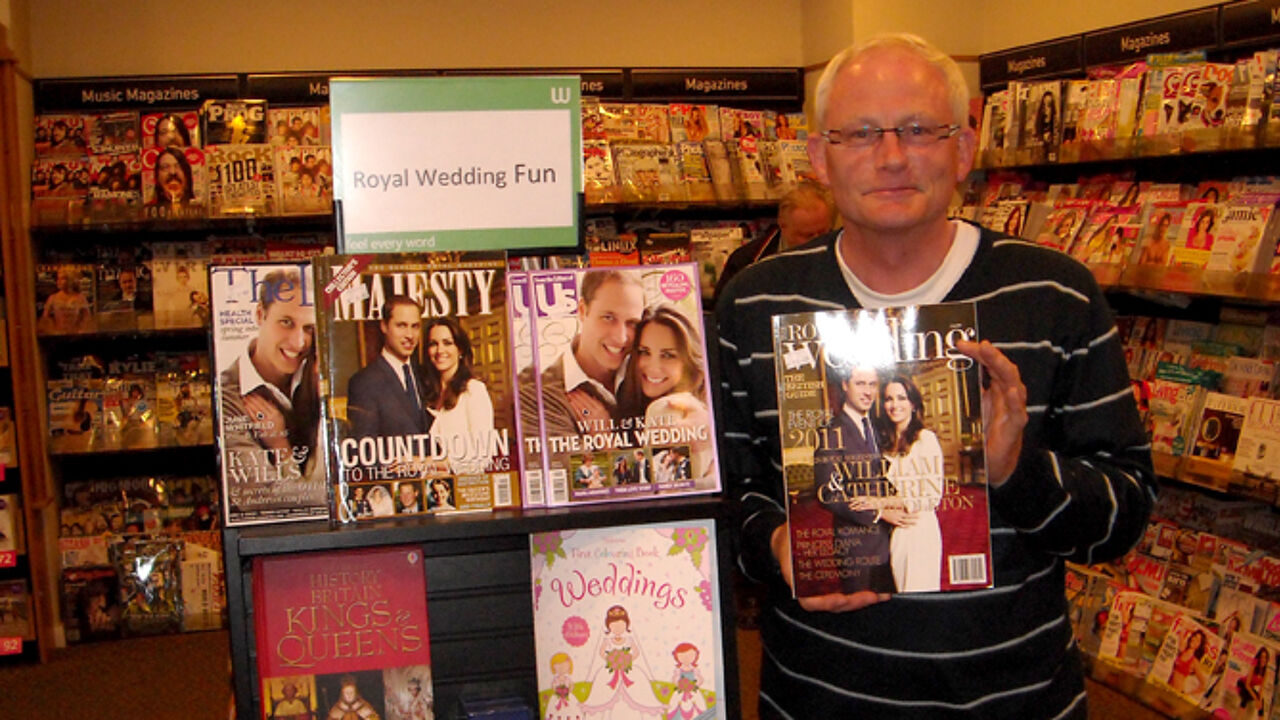 People seeking a souvenir of the Royal Wedding are being catered for at Waterstone's, the British bookshop in the Adolphe Maxlaan in Brussels. The shop has set out a special stand with what is called 'Royal Wedding fun'.
Bookseller John McConnell comes from Belfast, but has been in Brussels for over twenty years: "Of course, it's bigger in the UK. People have the day off. Here we've set out a modest stand with magazines with special Royal Wedding editions. There is also a colouring book for the kiddies."
Among the most popular items is a 'Knit your own Royal Wedding' book. It explains how you can knit figures representing all the most important people who will be at the ceremony on Friday.
John McConnell: "We have had to disappoint a few ladies who enquired about Royal Wedding mugs, but we do have English food, tea, jams and the like for your Royal Wedding party."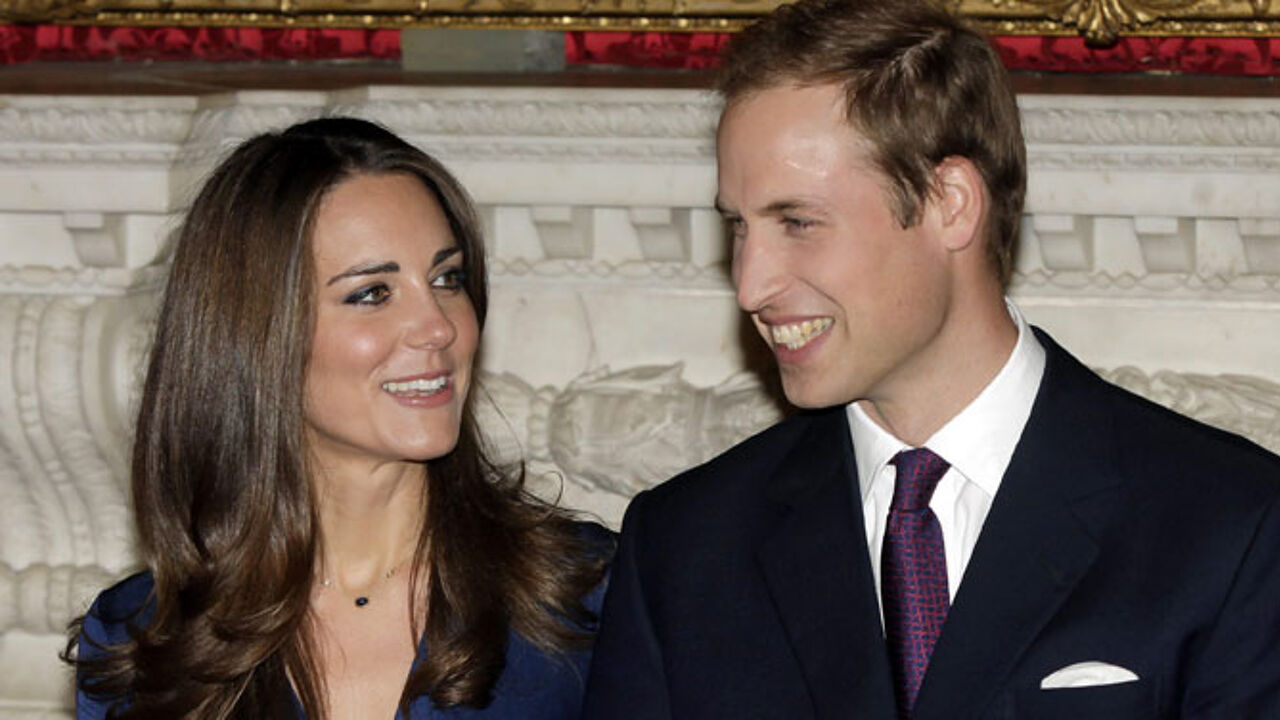 "Guys don't seem to have fond memories of weddings"
Philip Felstead is the landlord of the Churchill pub in the centre of Brussels. It is one of the few truly English pubs in the Belgian capital, though it does attract a very mixed international crowd.
When we visited the pub a wedding reception was in full swing, but like in Antwerp William and Kate's timing of the wedding failed to take account of the situation on the ground here.
Philip: "I've just opened the Six Nations, a new pub around the corner, and we haven't really had much time for big preparations. We will be showing the wedding and I'm hoping to get hold of some flags and bunting. We're not going to make a big fuss though!"
The landlord of the Churchill has been here for six years now. He's originally from Southampton in the South of England. He tells us the Royal Wedding isn't really a topic of conversation at the bar: "Many people are looking forward to the wedding, especially the women. This is a drinking and sports pub and I don't expect the soccer fans will be asking to watch the wedding."
"Most of our customers are men and when you mention the subject they are likely to cringe and run. For some reason they don't seem to have fond memories of weddings!"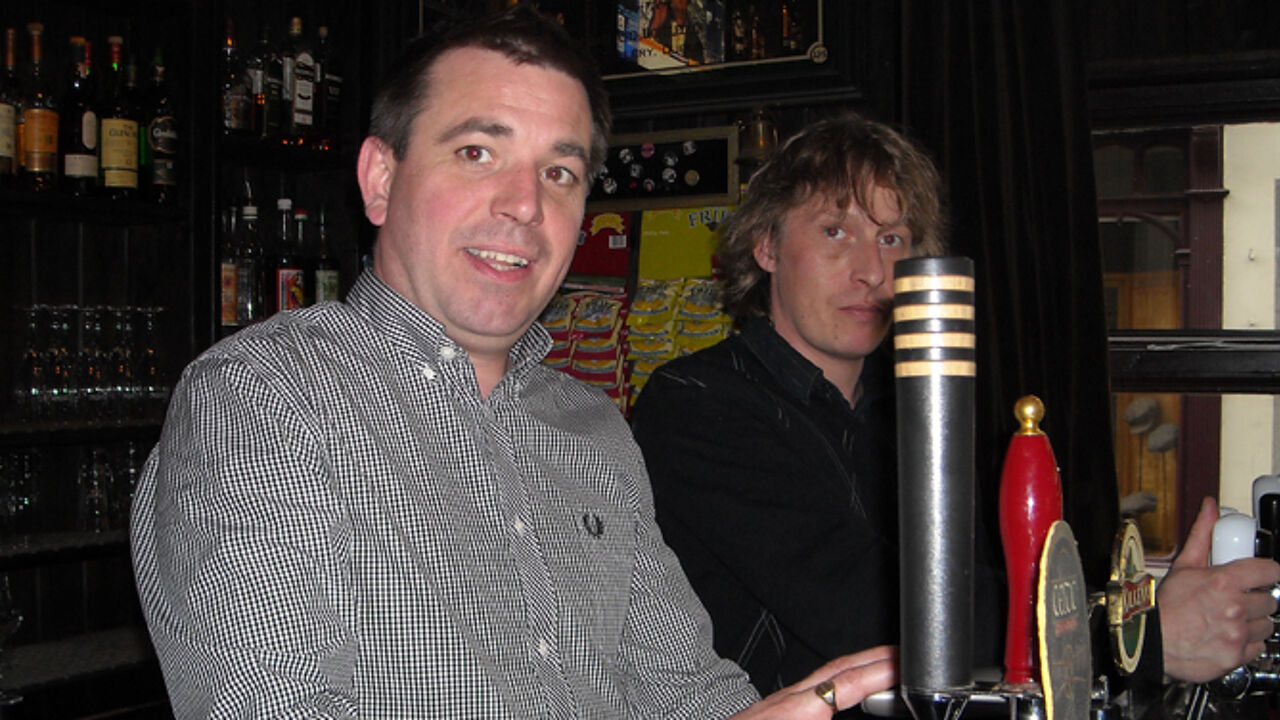 "I've taken the day off"
Sophie Lever speaks for many. She's originally from Birmingham in England, but has been living on the Continent for many years. She's been based in Brussels since 2002:
"As I'm British living in Brussels I've taken the day off. I'm happy to put my feet up and watch the Royal Wedding at home, but if any of my local pubs are showing it, I may watch it there. It's nice and positive news for England amongst the recession and I think it's great it is celebrated. In Britain it's a public holiday. People who don't like it can simply enjoy a day off. The royal couple seems very happy together and I am delighted for them."