Soccer or Royal Wedding in Ostend?
John and Marie Eldridge run the Flanagans Irish Bar in Ostend. It may be an Irish bar, but most of the customers are British tourists. John has been living in Belgium for eleven years now, but is originally from Eastbourne in England, while Marie is from Bantry Bay in Ireland.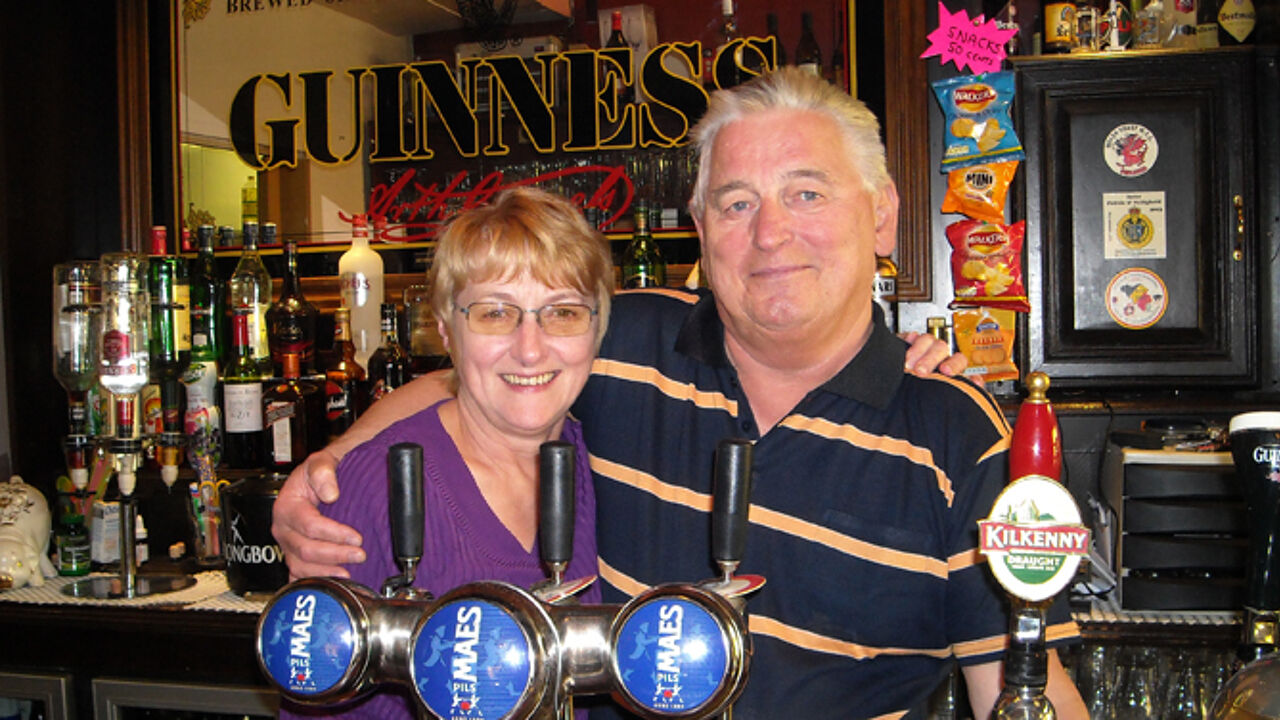 John describes himself as a royalist, but doesn't seem too bothered about the Royal Wedding. Like many British people in Belgium he seemed a bit disappointed he had not been invited:" We're not doing anything special for the wedding. I guess we will watch it on TV, but we may have the football on instead. It all depends what the customers want."
John doesn't believe the Royal Wedding will have put anybody off coming to Belgium: "In England everybody will celebrate because they have the day off. Here we don't. In fact because it's a long four-day weekend we are expecting more tourists from the UK that weekend."
Asked about his general feelings about the wedding John comes up with "apathy". "I'm a royalist, but I don't think about the royal family a lot."
Marie says Kate and William are a nice couple: "I hope they are happy together and that the media leaves them alone and lets them get on with their own lives."
People have not forgotten the breakdown of Prince William's parents' marriage. John clearly think Diana was the injured party and adds: "I just hope Prince William doesn't behave like his father."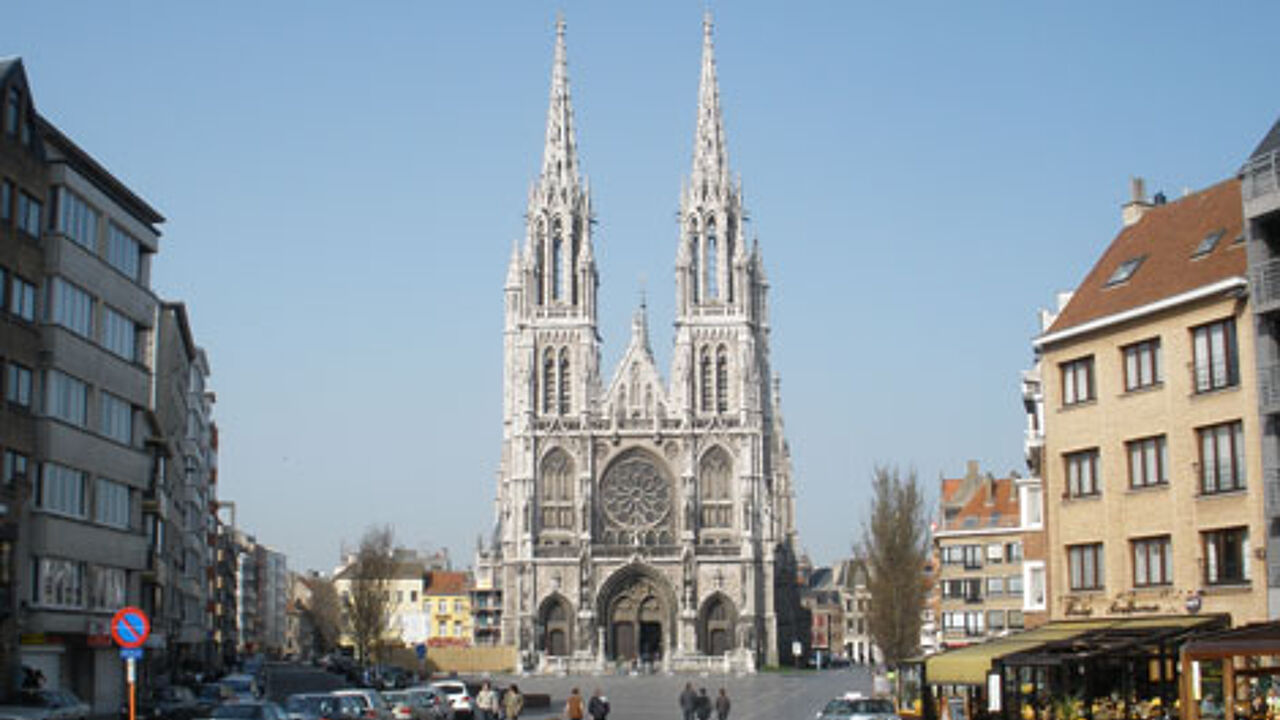 "Wedding should give a boost to marriage"
Clifford Owen is the vicar of the English Churches in Bruges and Ostend. He estimates the British population in these two towns at around 900. Many of the British people living here ended up in Belgium through marriage. Both in Bruges and Ostend special prayers will be said for William and Catherine:
"Prayers will be said in the hope that the marriage will be a success. There has been so much sadness in connection with royal marriages in the recent past. The Anglican Church has had to take account of great sociological change of late. People live together before marriage, but the Church believes in the sanctity of marriage and we hope that the interest generated by the Royal Wedding will also encourage many young people to make the same move."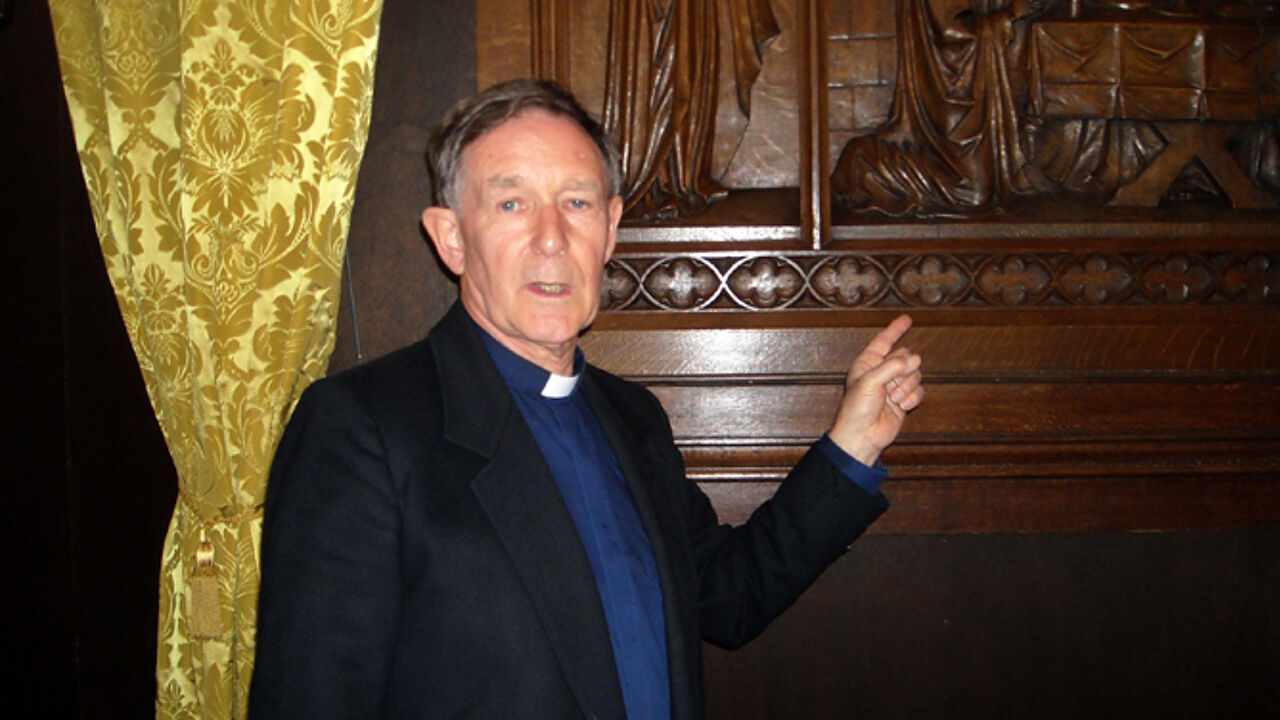 Jean Coster is originally from the UK, but has been living in Belgium for 55 years. She ended up here through marriage and worked in the tourist industry when British tourism in Ostend was in its heyday:
"I'm very excited about the royal wedding. I will have to watch it on the box because I haven't been invited."
"I am a royalist. I think it's a nice thing to celebrate. I'll be waving my union jack flag having a drink and a nibble with friends while we watch."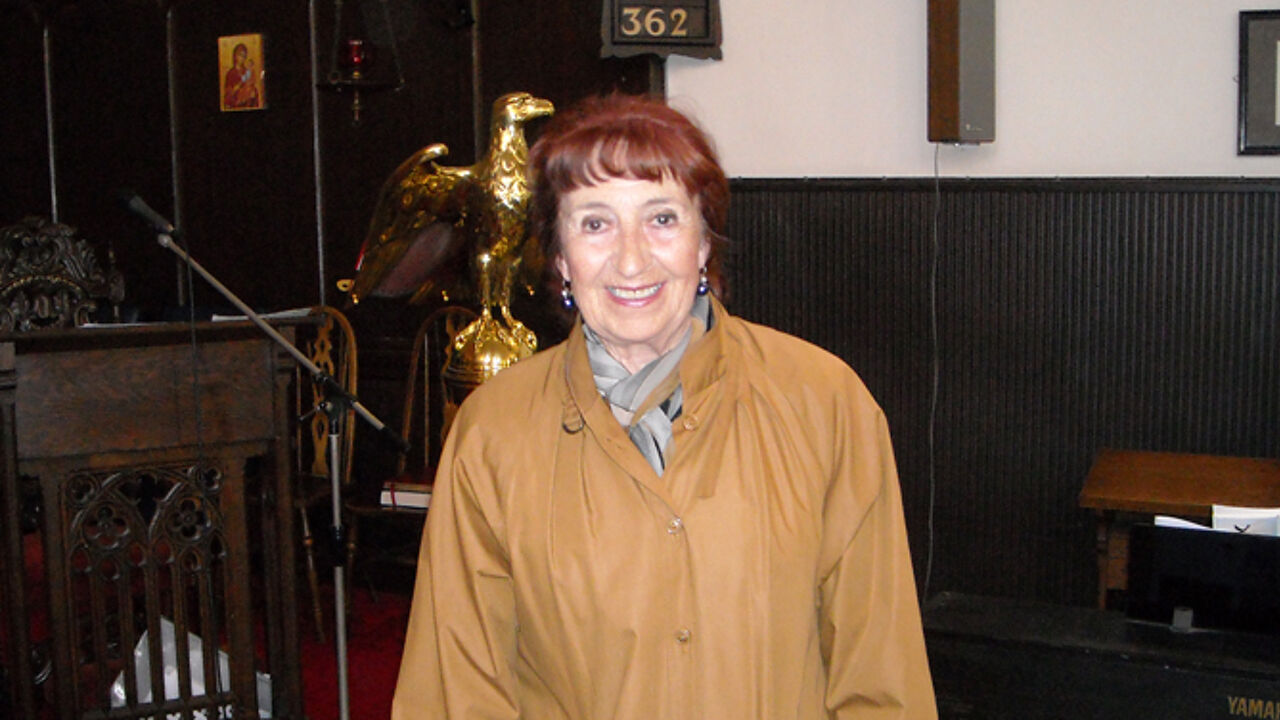 Yvonne Ferrari comes from London, but she's been in Belgium since 1968:
"William and Catherine are a very modern couple. They're not making such a big thing out the wedding. It's not going to be a celebration that is over the top and that's what I like about it."
"They chose each other. It's not an arranged marriage like what happened in the past and that I think is good."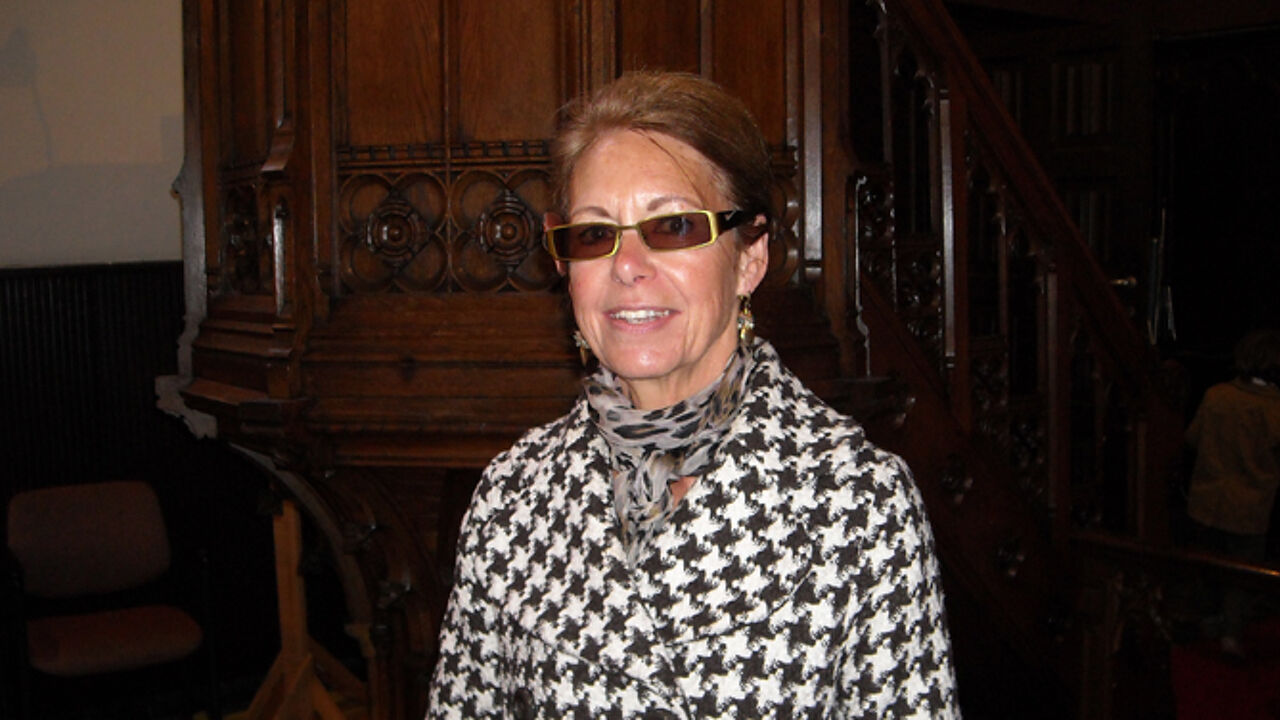 Helen Simpson(left) comes from near Bristol in England and has been living here for 6 years now: "I think it's wonderful. It's one of the first times that a commoner is marrying into the royal family and I think it's great this is able to happen."
"They are a very normal couple. He's got a job. People are able to identify with them. It was very different with Charles and Diana. There was so much pomp. It was all so staged. William and Catherine are like a normal couple getting married, but they are royals, so it's alright that it is still something special."
Lizzy Brawley is another Briton who's been in Belgium for over a decade. She now lives in Zwalm (East Flanders): "I'm pro-monarchy. I think Kate is a good choice. They are marrying for love. Basically this couple has been living together for a long time. I'm pleased the press gave them enough space so that they could grow together."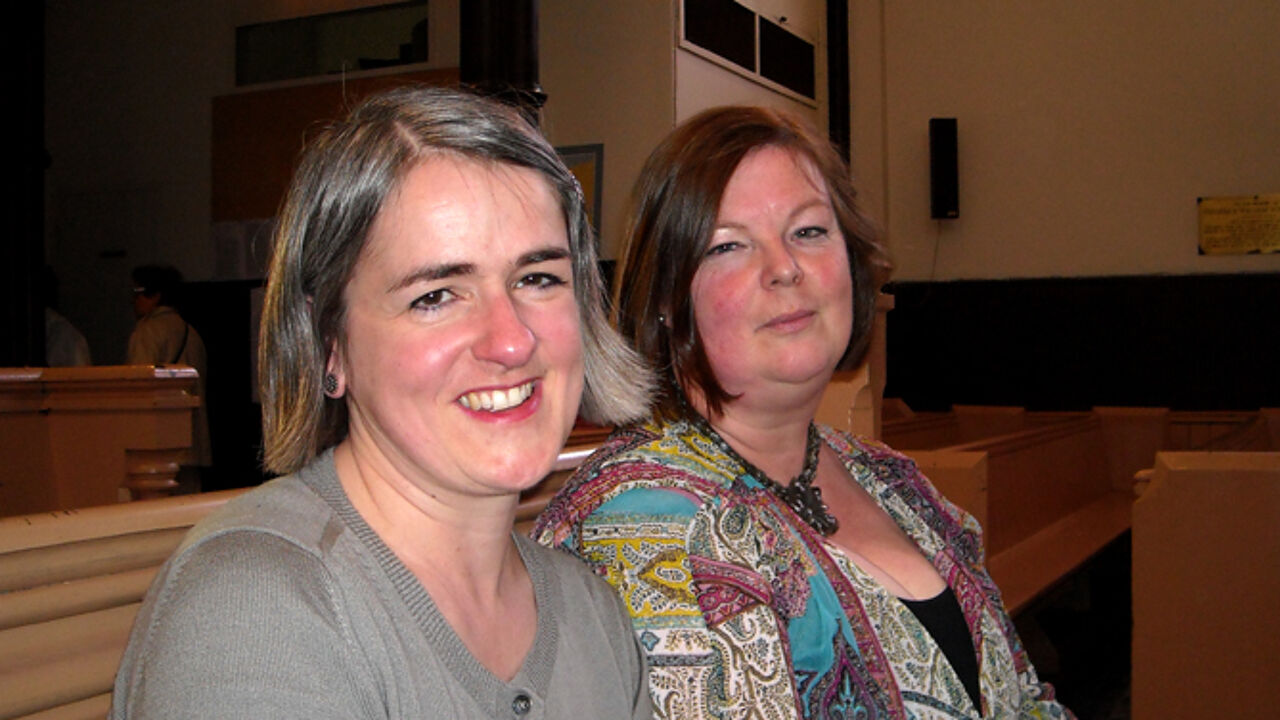 Anglicanism is a recognised faith in Belgium
Clifford Owen, the chaplain of the English Church in Ostend, has been in Belgium since 2008. He blesses some 6 marriages a year: "In the UK you can have a church wedding and leave with a marriage certificate. This isn't really possible abroad. I have to see a civil marriage certificate before I can bless a marriage. The internet has changed everything. Most of the blessings I do involve people who aren't even from Belgium. People decide to get married and they look online for their dream wedding ceremony. We do the full English wedding ceremony if it's the first time for both partners or former partners are no longer living."
There are some 2,000 practising Anglicans in Belgium where it is a recognised faith and as such can qualify for subsidies. This is just as well as the church in Ostend is in urgent need of major repairs.
In Belgium there are Anglican churches in Brussels, Tervuren, Leuven, Antwerp, Ghent, Bruges, Ostend, Charleroi, Liège and Knokke.