Antwerp's oldest crane has arrived at the MAS
The oldest crane in the port of Antwerp has now been given a new home. The Stuckenholz crane will now stand outside the entrance of the new MAS - Museum on the River - Museum that opens in Antwerp on 17 May.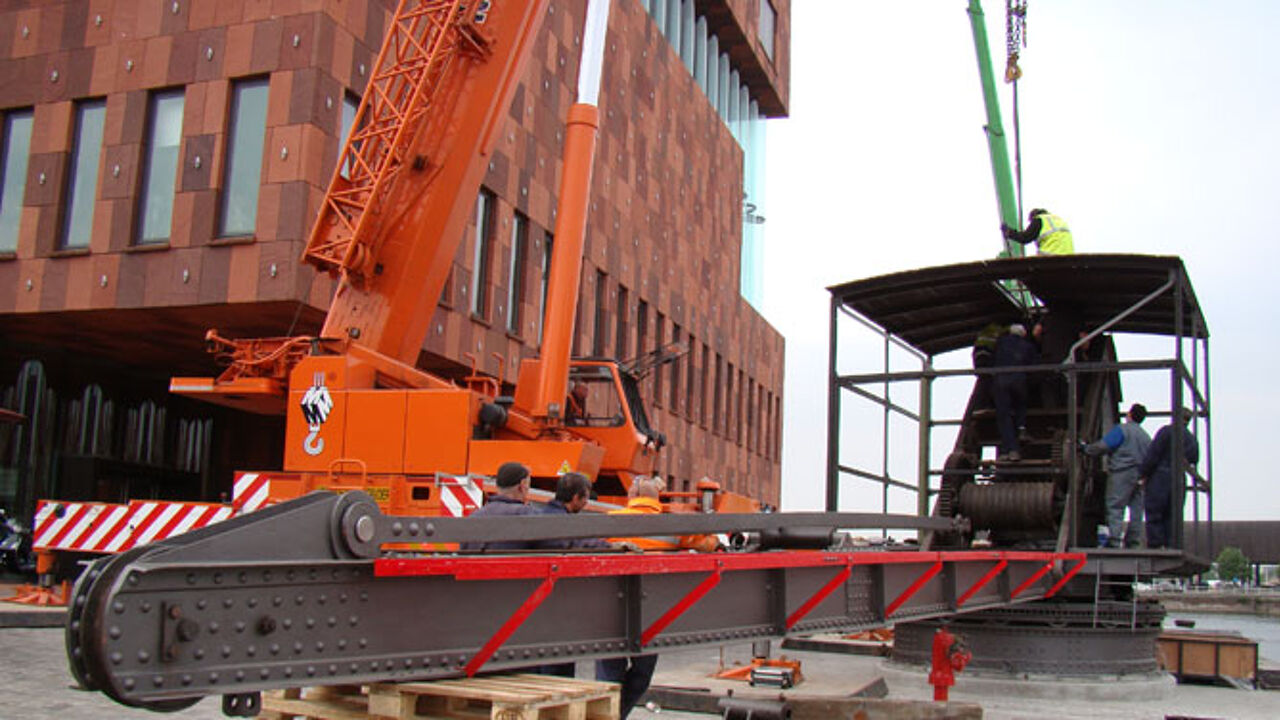 The crane, the oldest in the collection of port cranes owned by the MAS, was fixed onto its pedestal at the entrance to the Bonaparte Dock on Wednesday.
The crane that weighs 49 tonnes had to be transported over night because of the special precautions that needed to be taken for such an unusual transport. It took slightly longer than expected to fit the crane onto its pedestal, but the job was completed in the course of Wednesday afternoon.
The MAS's collection of cranes includes 17 cranes formerly used in the port of Antwerp. They were manufactured by 14 different crane makers.
The City of Antwerp purchased this heavy construction crane from the German crane manufacturers Stuckenholz in 1884. The crane was used during works in dry docks and to assemble other cranes in the port.
In 2008 it was taken to bits for a thorough restoration.
During the MAS's opening festival that starts on 13 May and which precedes the official opening special free guided tours will be staged in the museum. Visitors are being urged to make a reservation though. You can ask for a reservation starting Saturday.