Dendermonde targets "cycle terrorists"
The city of Dendermonde in East Flanders has adopted a new rule which makes it an offence for cyclists to form a small peloton of 10 riders or more. Cyclists breaking this rule, risk a fine of 120 euros.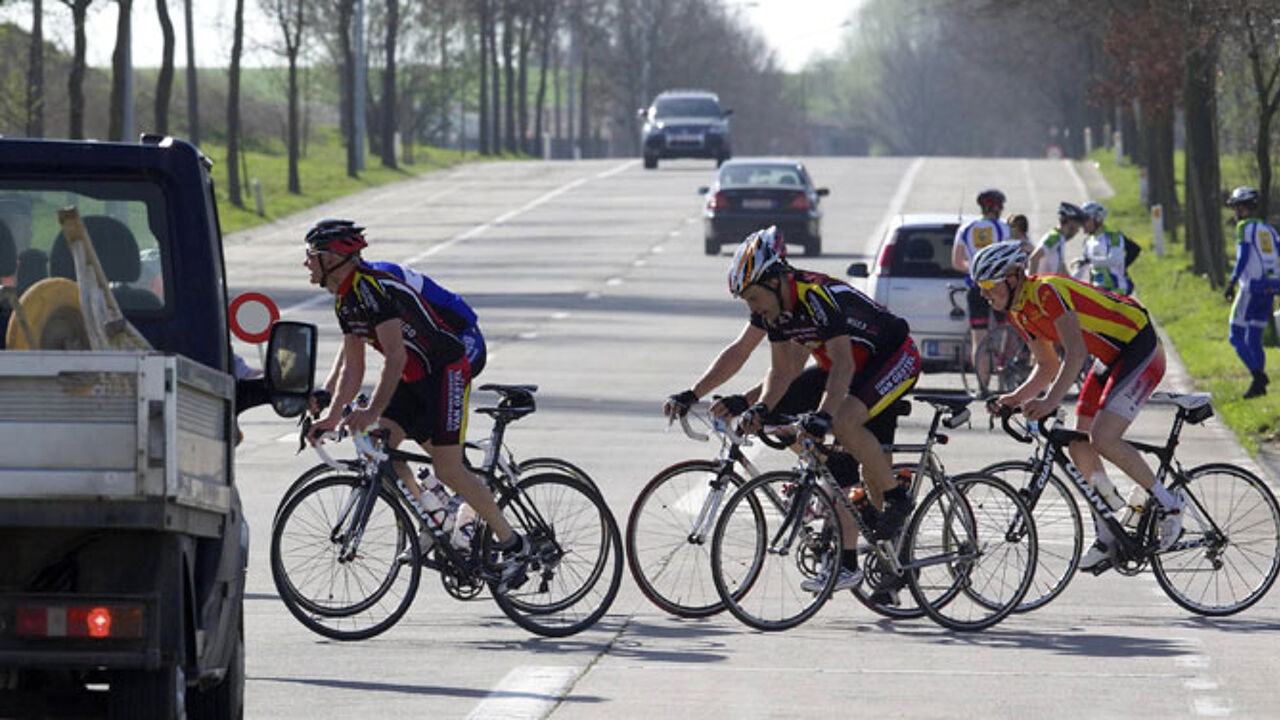 The cyclists concerned are regarded by many as a nuisance and are therefore dubbed "cycle terrorists" instead of "cycle tourists."
The problem started along the river Scheldt. The river boasts some excellent cycle ways, but these were in danger of becoming the victim of their own success.
The so-called "cycle tourists", cyclists who train a lot and who also have a racing bike, chose the cycle paths as their favourite area and formed big groups of up to a hundred riders to have their own race. These groups were becoming a nuisance to other cyclists and to people living in the area.
"They were having their own World Championships here", Dendermonde Mayor Piet Buysse (Christian democrat) told the VRT. "We changed our road infrastructure to tackle this problem, but fines will really have to stop this."
Riders making up groups of more than ten cyclists, risk a penalty of 120 euros and could have their bicycle confiscated. The Flemish cycling union regrets the new rules and says the city of Dendermonde should have made more room for negotiations.