"N-VA stands for New Flemish Arrogance"
May Day is a red letter day in the calendar of Belgium's socialist movement. On the eve of May Day Flemish socialist leader Caroline Gennez called for a May Day bonus for employees, while the leader of the socialist trades union Rudy De Leeuw lashed out at the bonuses being awarded to bankers and top businessmen.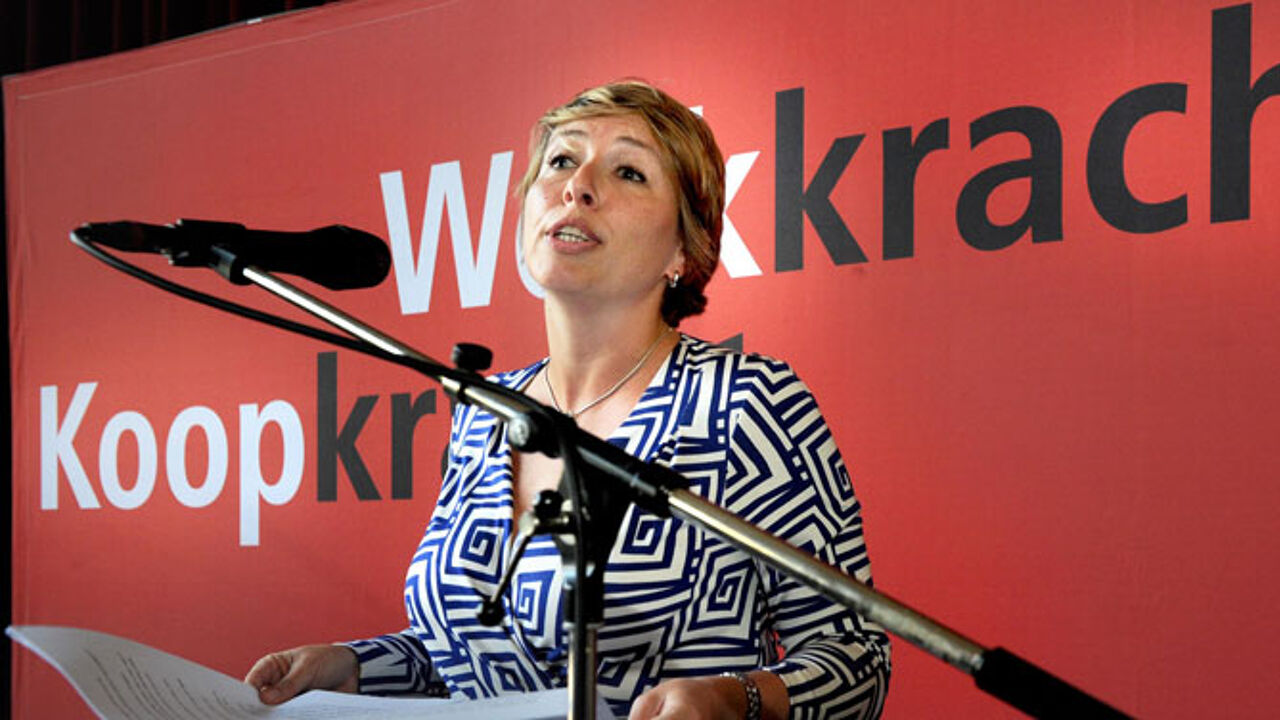 Speaking in the Vooruit or 'Forwards' Hall in Ghent (East Flanders) Ms Gennez proposed paying bonuses to employees working for companies that do well. She suggested that such employee bonuses should benefit from a special, lower tax regime.
The Flemish socialist leader insisted that bankers should not receive a single euro before the state aid that they enjoyed at the time of the global financial crisis has been repaid.
Ms Gennez also attacked Belgium's largest political party, the New Flemish Alliance or N-VA. She said that the abbreviation stood for "New Flemish Arrogance".
Trade union president Rudy De Leeuw warned that the index - Belgium's automatic linkage between price rises and public sector wages and benefits, was still under threat from the employers. Mr De Leeuw said that the index was crucial in order to retain spending power and remained an absolute priority for the union.
He has calculated that without the index employees and pensioners would be 15% worse off since 2004.
Mr De Leeuw also defended Belgium's social model: "Thanks to this model we've been spared more than neighbouring countries during the economic crisis."
He denied that Belgium's model was too expensive underlining that without social security 40% of the population would live in poverty instead of 16% today.