Two die in Antwerp shooting
A shooting in a pub in the centre of the northern port city left two people dead and two others seriously injured on Saturday night.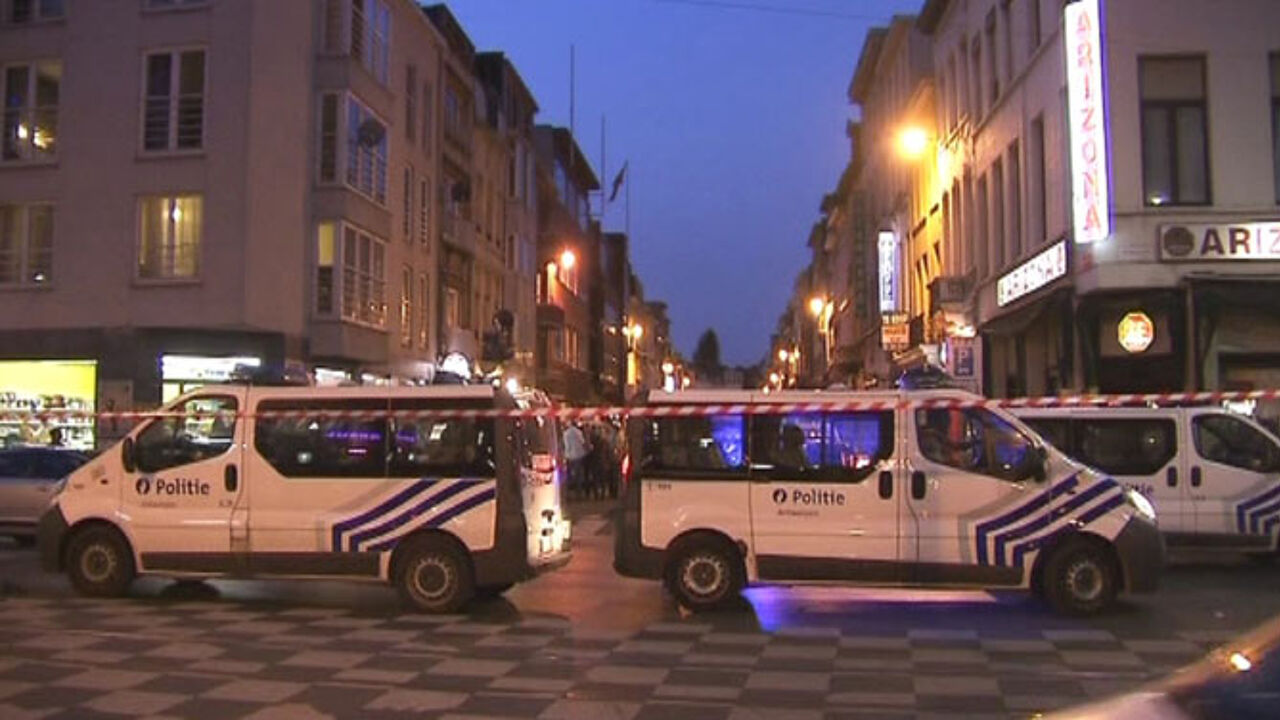 The shooting occurred in the Tornado café in the Arteveldestraat in central Antwerp. Speculation is mounting that the deaths are the result of a settling of accounts between two Albanian gangs.
The incident happened shortly before 8PM. Eyewitness Marc Arnoudts told reporters: "We were sitting by the window of a pub a little further along when I heard at least fifteen shots."
"Then it was dead quiet for a while. We saw a car drive off, while a number of people ran off on foot. Then there were more shots."
A woman was lying in the street seriously injured and there was a guy on the other side of the street. It was very scary in this area at that time."
The incident claimed at least two lives including one 28-year-old Albanian. A further four people have been taken to hospital for treatment. Two are Albanians and a third is a woman passer-by. Two are in a bad way.
Police are now trying to establish the exact circumstances in which the shooting occurred. There are reports of a big row involving a number of Albanians. The killers are on the run.