"Frank De Bleeckere happy with his performance"
Belgium's Frank De Bleeckere, who refereed the Champions League clash between Barcelona and Real Madrid yesterday, is happy with his performance. That was announced by the Belgian FA. It was De Bleeckere's last match before his international retirement.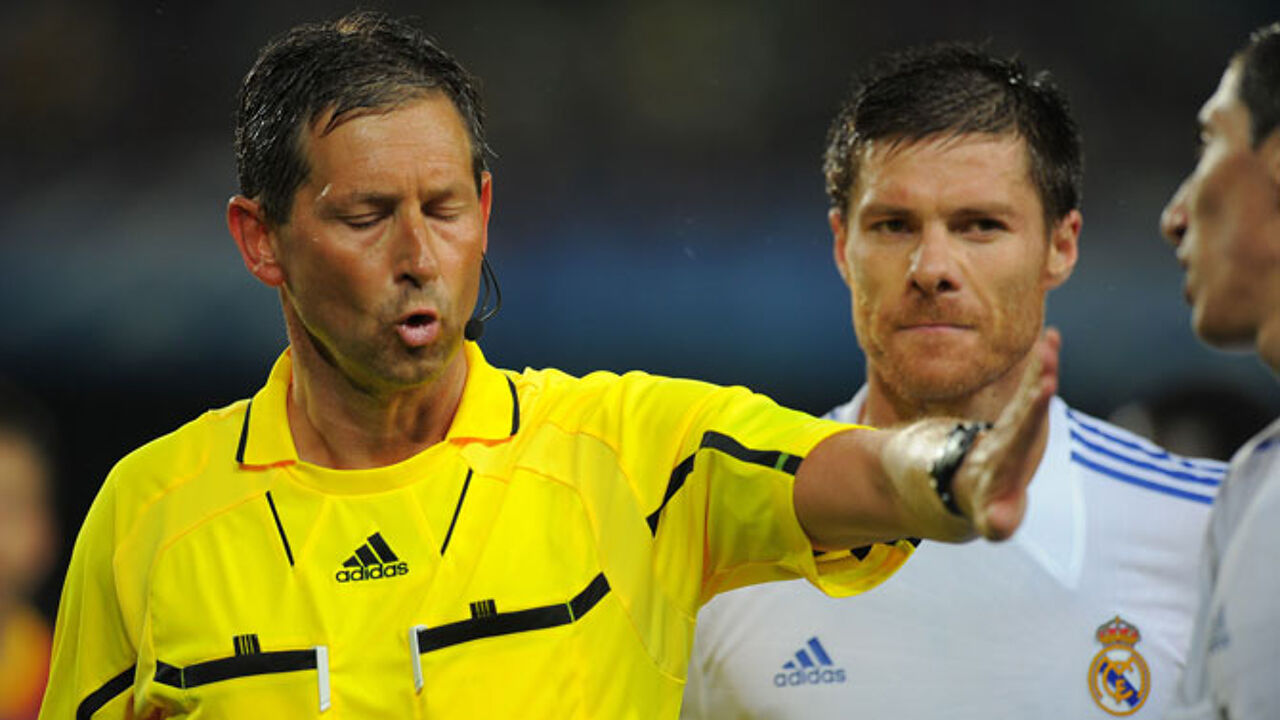 De Bleeckere was not facing an easy task yesterday. In the build-up to the match, Real Madrid had tried to destabilize him by suggesting that he was favouring Barcelona. The club's website showed a video which should prove this.
However, De Bleeckere managed to keep his head cool. He did show 5 yellow cards to Real Madrid players and one to Barcelona player Pedro. He also disallowed a Real Madrid goal. The game ended in a 1-all draw, allowing Barcelona to reach the final 3-1 on aggregate.
In the Champions League, referees are not allowed to give any comment on the game after the match, but according to the Belgian FA De Bleeckere and his team were happy with their performance.
Real Madrid's Cristiano Ronaldo did speak his mind after the match and was not amused. He said that "De Bleeckere made it a mission impossible 4" for Real Madrid. He referred to Real's goal which was disallowed.