Clijsters' race against the clock continues
Flemish tennis diva Kim Clijsters has held a training session on a tennis court for the first time since suffering an ankle injury and after nursing a shoulder injury. "It did me well", she writes on her website. And what's more, it boosted her hopes of participating in the French Open at Roland Garros after all.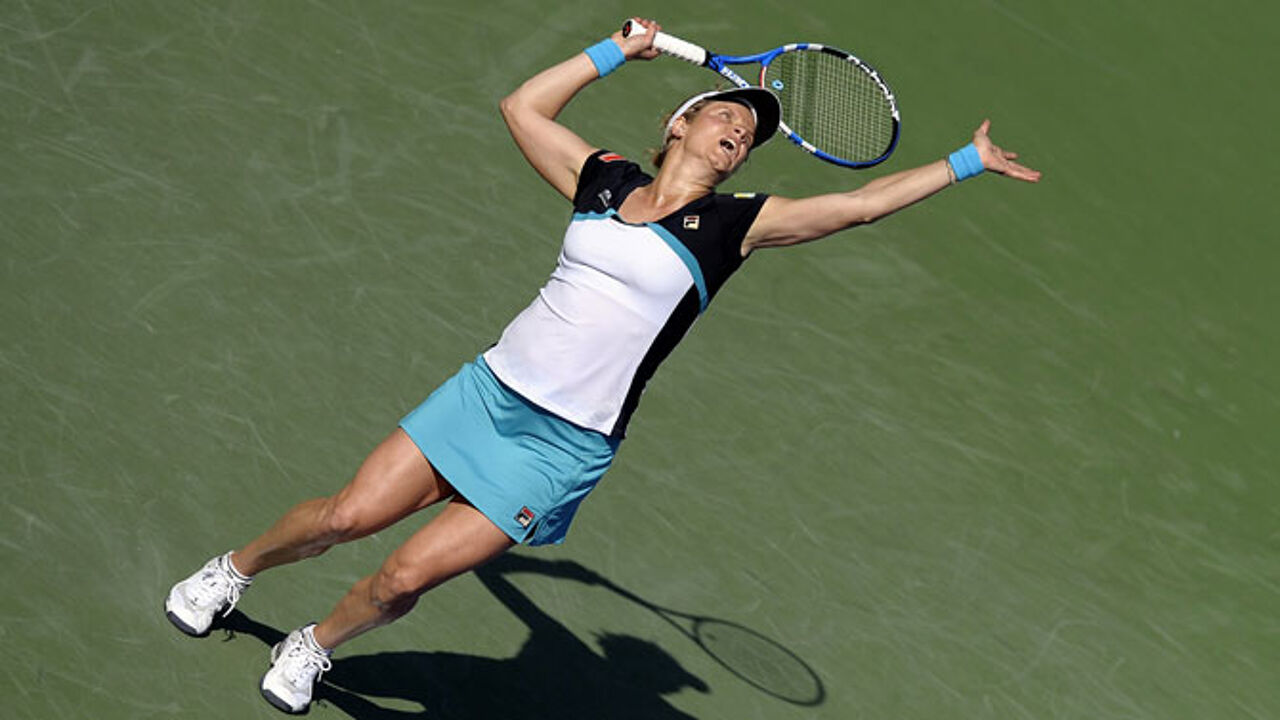 Kim Clijsters (archive photo) is holding a race against the clock to make it to Roland Garros. The Paris tennis tournament, one of the four Grand Slam events of the season, starts on Sunday 22 May.
On Wednesday, Clijsters held a tennis racket in her hand for the first time in weeks. "The training was nothing much. I just hit a few balls to feel how my shoulder, wrist and ankle react. It went well, I didn't feel any pain. On the other hand, I didn't push it too far for a first time."
"It depends on a lot of factors whether I can still make it to Roland Garros or not. How will my body react to the first real training sessions, when I step up the rhythm? I can only hope things will continue to go well."