"People are becoming indifferent"
Some 1,000 people have gathered in the Koekelberg Park for a big picnic and a debate on the future of Belgium. The event was organised to protest against the political deadlock and the prospect of the country splitting up. The picnic was preceded by a 2 kilometre protest march from the Brussels North Station.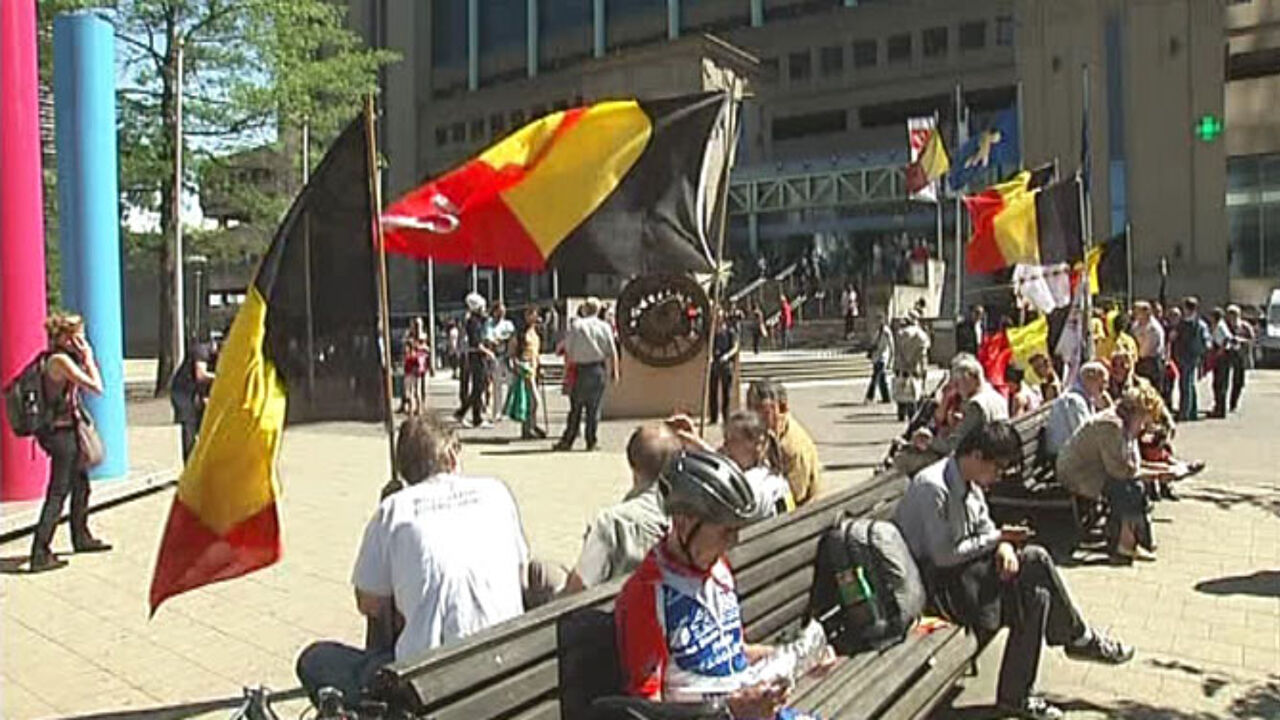 Some 100 different organisations are supporting the event. They are operating under the umbrella organisation "Not in our name" which also staged other events like the SHAME demonstration in January and the chips revolution in February. These two events (the second including free chips) attracted several thousands of participants, this time organisers had to be content with a lot less.
According to writer Dimitri Verhulst, the situation is leaving the people more and more indifferent: "I fear that people are getting used to the situation. It's becoming a normal thing to have no government. I also think that the people are not well informed, that they don't realize that this situation involves a lot of risks that could also affect them, as we are moving closer to bankruptcy. If the turnout would be bigger, more people would know what it's all about and what is at stake."
Debates and discussions were being held in an attempt to make people aware of the seriousness of the situation, and to make them think about the future: what about the role that Brussels will play, and what about social security, should this remain a federal matter or not?