Horses and helicopter should make the coast a safer place
As from next summer, the police is to patrol along the Belgian coast with horses and helicopters. It's one of the measures proposed by Interior Minister Annemie Turtelboom to step up security in the coastal municipalities.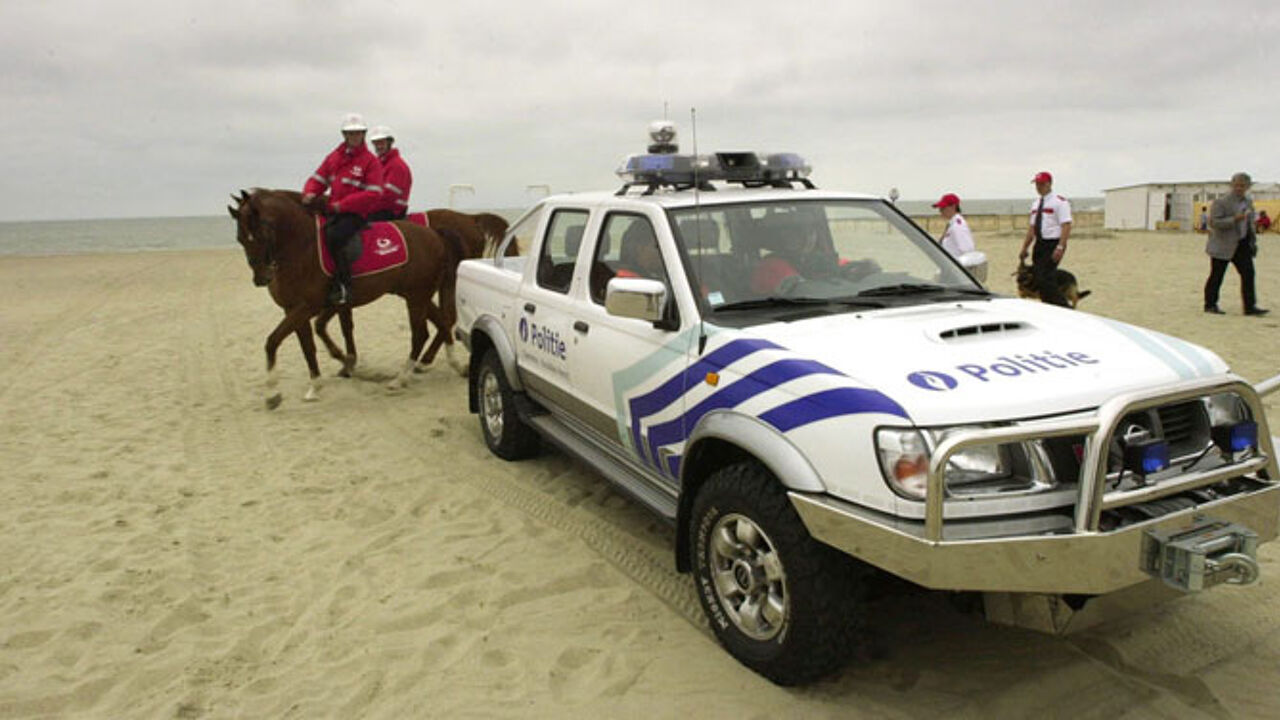 The police helicopter in the Koksijde air base will be fully at the disposal of the coastal municipalities. Using horses, the police can also patrol the beach and the dunes. On the busy coastal boulevards, they will use bicycles to be able to act quickly when this should be necessary.
On top of that, local police working in coastal areas will be exempt from being stand-by to assist colleagues in the rest of the country.
The local police forces in Belgium have each been assigned certain areas or so-called local "police zones" to operate. "Normally, each police zone has to keep staff stand-by in case they have to help colleagues in other police zones. This can be the case when a rock festival or a football match takes place", Interior Minister Annemie Turtelboom (Flemish liberal) explains. "However, police in the coastal areas already have so much work that they can't take part in this process." The measure should reduce work pressure significantly.
Population sees ten-fold rise
During the summer months, the number of people living in the coastal municipalities sees a ten-fold rise, reaching an estimated 1 million. This also triggers an increase in various types of crime and delinquency.
"When I look at our duty rosters, I see that half of our police officers is working during weekends", says Joos Duchi of the Middelkerke police force. He welcomes the plans presented by Ms Turtelboom. His police force will receive five staff extra. For all the coastal municipalities together, 82 extra staff will be available.