KRC Genk: almost champions!
In football, KRC Genk have taken a big step towards a first league title in nine years, beating challengers Anderlecht. The win in a tense match came despite Genk missing a penalty, the third successive time that this happened. The only goal of the match came from top scorer Jelle Vossen, who called it his "most important goal ever."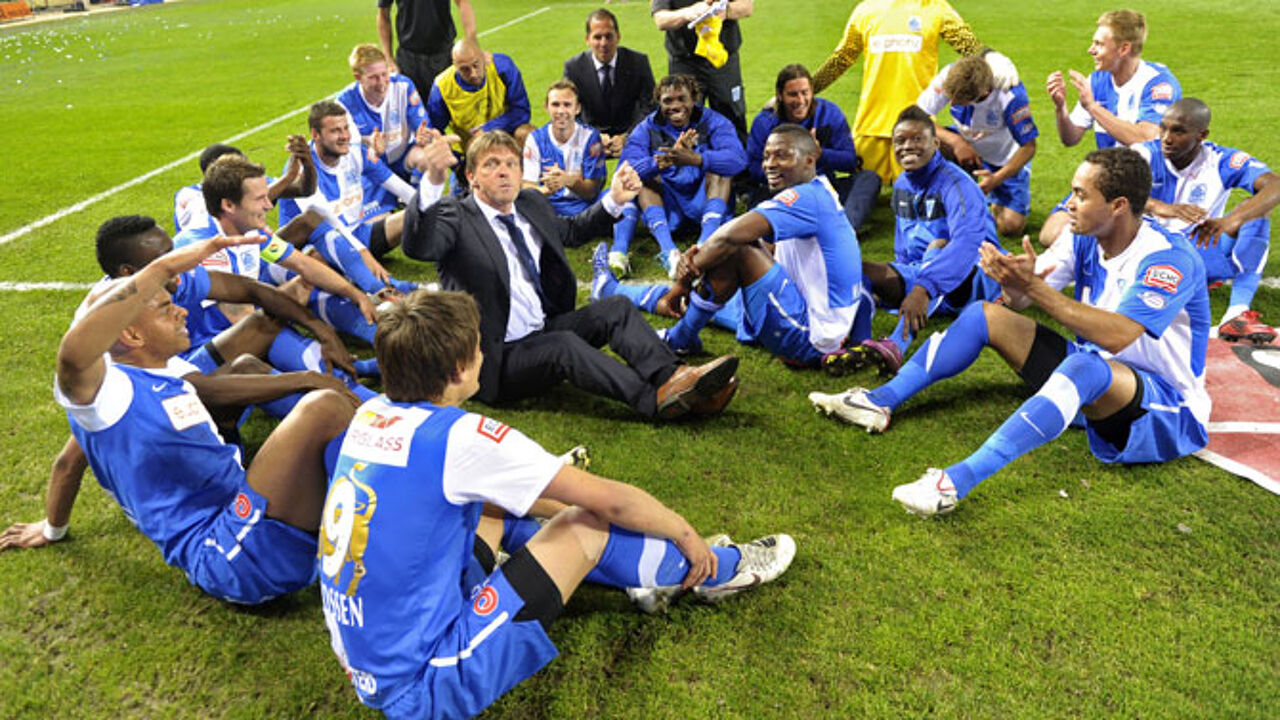 The season-ending play-off I competition is entering its decisive stage. With only 3 games left, RC Genk have taken a huge step towards the league crown, although you'll not hear the down-to-earth Limburgers say so themselves (photo on top: celebration after the match with Genk coach Frank Vercauteren in the middle).
Anderlecht, one of three teams still battling for the title, received a knock-out yesterday evening when they were beaten by Genk in Limburg (1-0). The only goal came on 18 minutes, when the league's top scorer Jelle Vossen beat Anderlecht goalkeeper Silvio Proto with a shot in the far corner (photo).
Genk missed a penalty in the second half when midfielder Daniel Töszer shot the ball over the goal. The penalty had been given when Proto fouled Vossen in the penalty area. Proto broke a bone in his foot during this action and will miss the rest of the season.
The penalty miss nearly cost Genk dear, when Anderlecht striker Dalibor Veselinovic just missed the equaliser. In a tense end to the match, Genk stood strong and kept their small lead.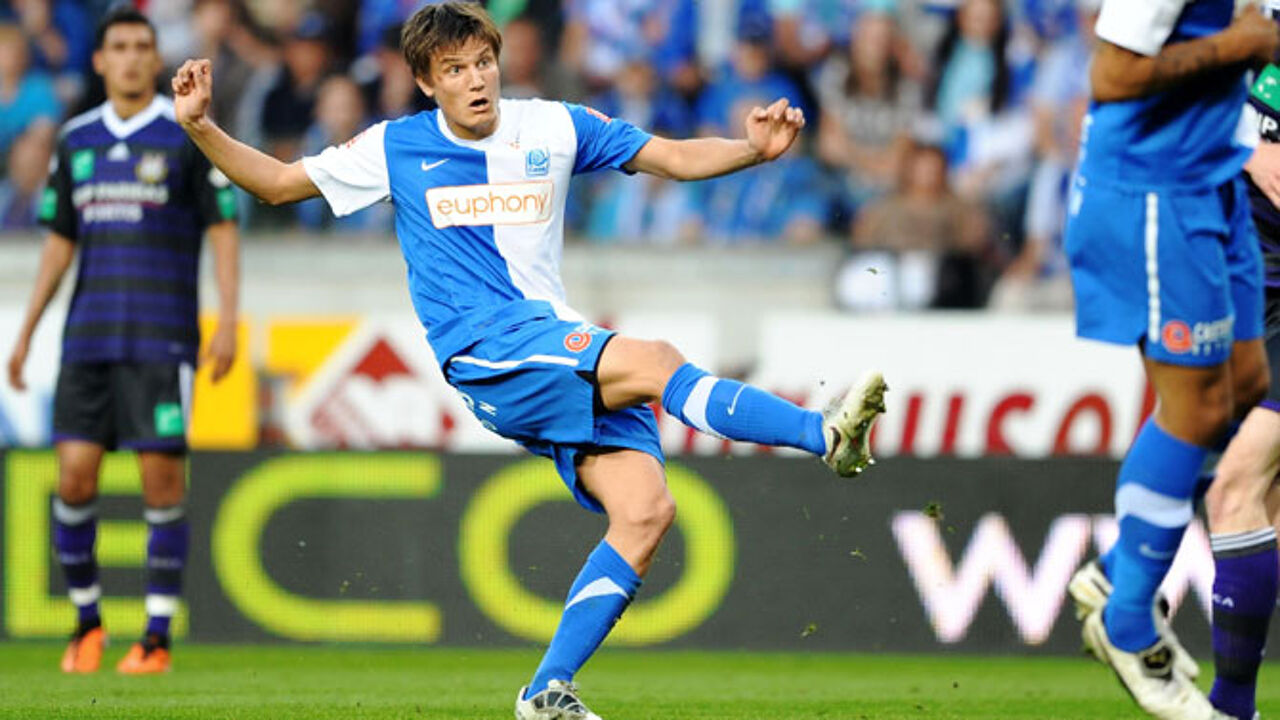 Genk wait for Standard's result
The win allowed Genk to extend their lead to six points over Anderlecht and Standard, but Standard still have game to play this evening, hosting Club Brugge. Standard have to win this match to keep their title dreams alive, and move withing three points of Genk. After this round of play, there are only three rounds left.