Heathland fires are under control
Fire services have gained control over a major fire in the heathlands and moorlands in Limburg province. In Meeuwen-Gruitrode, an area of 5 square kilometres was devastated by the flames. The very dry spell and the wind made it difficult for the firemen to get the blaze under control. A couple of smaller fires also broke out at other places.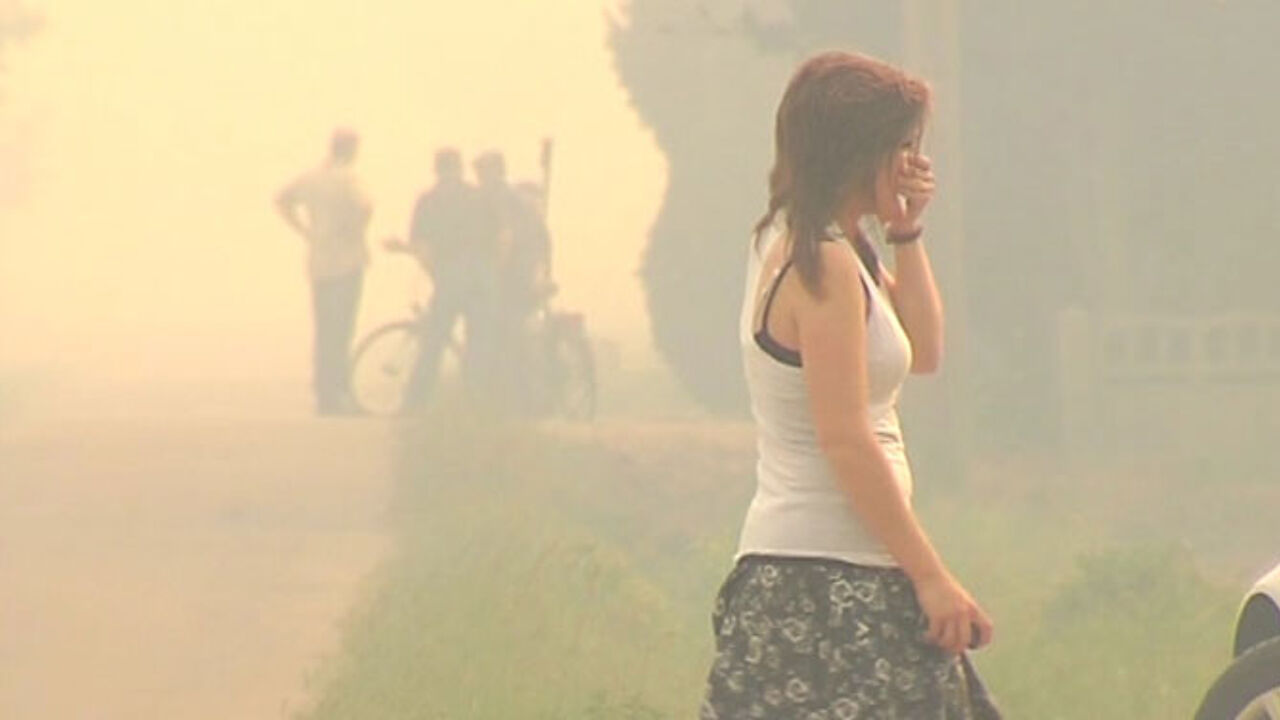 The biggest fire broke out on military premises in Meeuwen-Gruitrode. As the area was extremely dry during a lack of rain (the dry spell has started in early March and has continued ever since), the blaze spread quickly.
The fire was also helped by a hard, dry wind. However, when the wind fell during the evening, firemen gained control over the situation. The area is being patrolled to see if the blaze would flare up again.
A total area of 500 hectares, the equivalent of 5 square kilometres, was destroyed by the fire. It was mostly heathland, moorland, but also a bit of woodland that was eaten by the flames. A number of animals also perished in the blaze. Fire services were helped by the fact that the area had a couple of pools, which allowed helicopters to get water on the spot (photo).
Another fire, in the natural area of the Maasmechelen moors, was under control quite quickly and only caused very local damage.
A couple of small fires also broke out in the High Fens, but fire fighters had the situation under control quite rapidly. They remain on the alert though. It is hoped that some rain might come on Sunday and early next week, as the risk of new fires breaking out remains.