N-VA: "The king gives us too few opportunities"
The Flemish nationalists of the N-VA claim that King Albert is not giving the party enough opportunities. The other Flemish parties say that the N-VA should not blame the king for the political stalemate.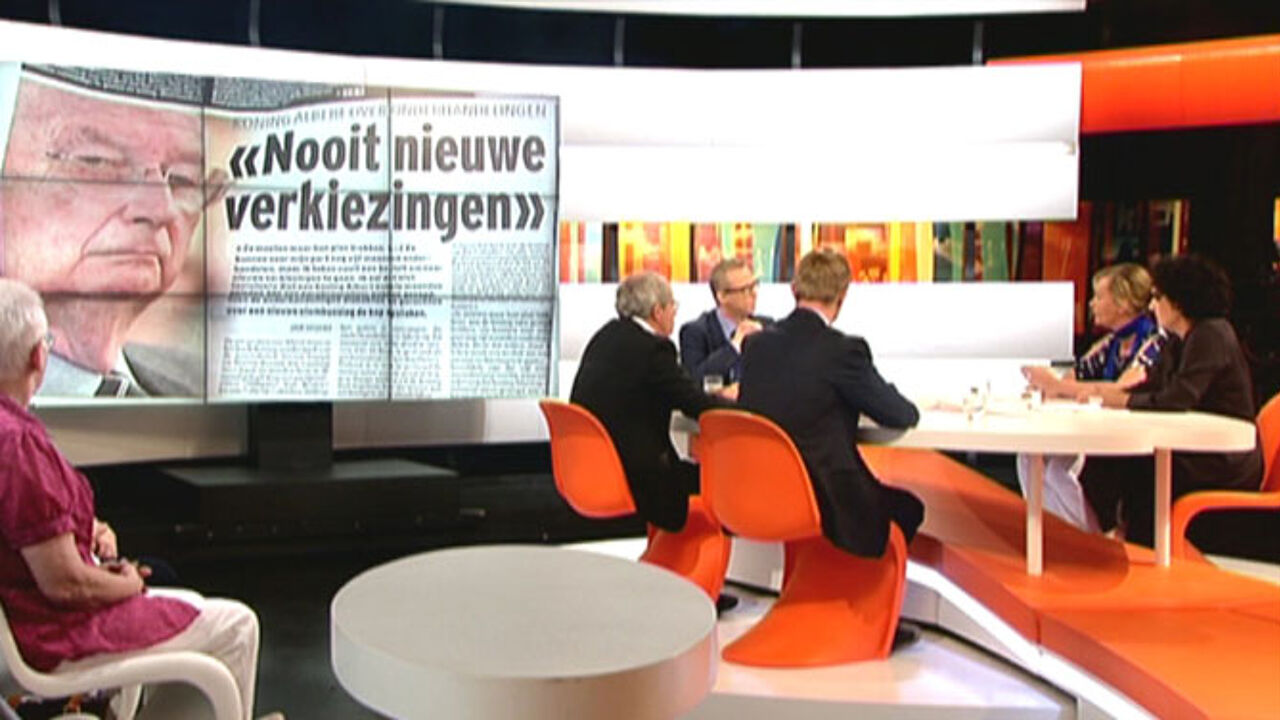 The debate was held in Sunday's TV programme "De Zevende Dag" at the VRT. Liesbeth Homans, a Flemish MP for the N-VA, pointed out that it's the king who decides who can take the initiative in the political talks, for how long and to which extent. N-VA leader Bart De Wever was only one of these so-called royal negotiators. He was "informateur" for 22 days last year and later on, he became a "royal clarifier" for 10 days.
According to Ms Homans (left on the photo with Annemie Turtelboom), it would be better if the biggest party (the N-VA) was automatically given the initiative. She refers to the regional elections of 2009. "Look at what happened then. The Flemish Christian democrats emerged as the biggest party in Flanders. Kris Peeters said: "I want this and that party in the coalition" and a few weeks later, we had an accord and a government."
The other parties at the table were not at all of the same opinion. If the king ignores the N-VA, then the N-VA should ignore the king and work out a deal, Renaat Landuyt of the Flemish socialists (SP.A) argues. "Why are you waiting for the king to give a signal? Take your place at the table with your friends, like you did earlier. You reached a deal with Mr Di Rupo (of the Francophone socialists) but a couple of months later you had forgotten you had a deal. Try it again."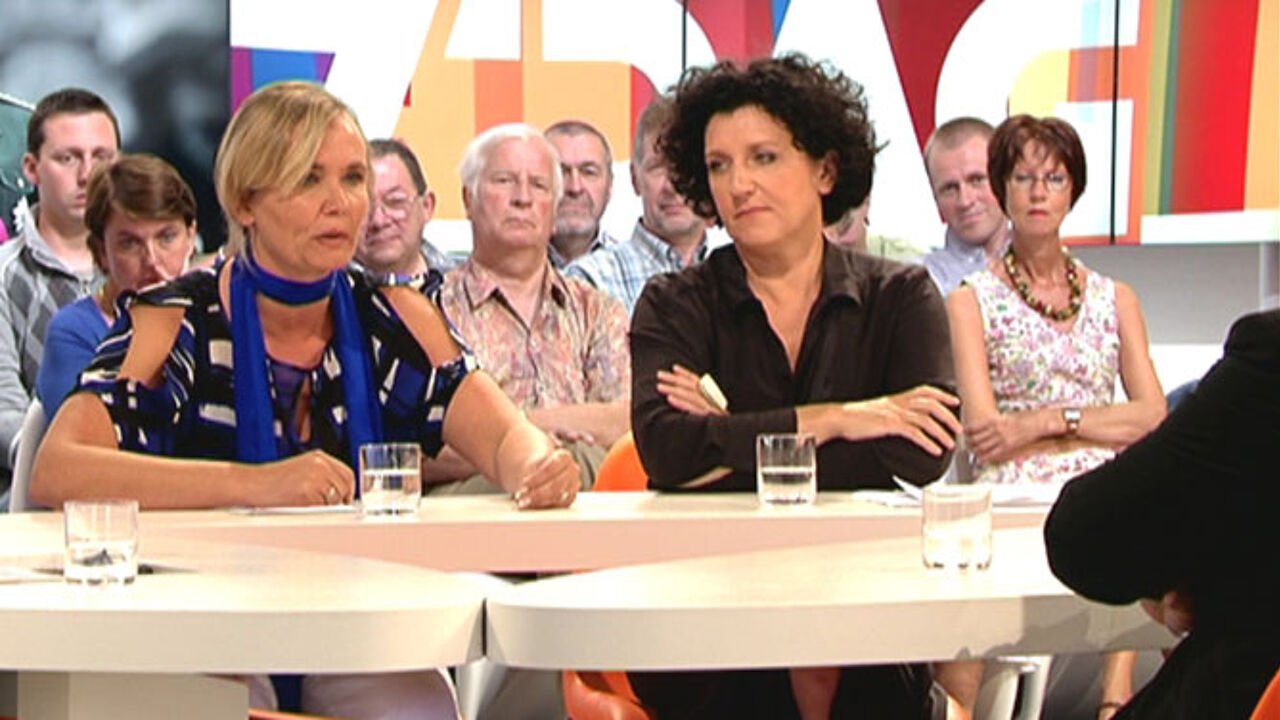 "If we didn't have a king today, would we a government tomorrow?"
Annemie Turtelboom represented the Flemish liberals of Open VLD: "If we had no king today, would we have a new government tomorrow? Let us not blame the king for this deadlock. He makes his choice after taking soundings from the different parties. If the winner of the elections (Bart De Wever) tells him "I don't want to become the Prime Minister, so I'd rather not become a formateur", then what do you want the king to do? Any choice he makes, will be the wrong one."
The Flemish Chrstian democrats of CD&V find it a bad timing to discuss the role of the king. "It's not a good time to cause unrest again. This process is hard enough as it is, and saying "we want the Republic of Flanders, take it or leave it", this is a bridge too far", says Hendrik Bogaert.