"Leopard's withdrawal was the best decision"
The Leopard Trek team quits the Giro d'Italia following the death of their Belgian team mate Wouter Weylandt on Monday. Other teams competing in the Tour of Italy support their decision. "After something like this, it would be very hard to remain focused", Valerio Piva of HTC-Highroad said.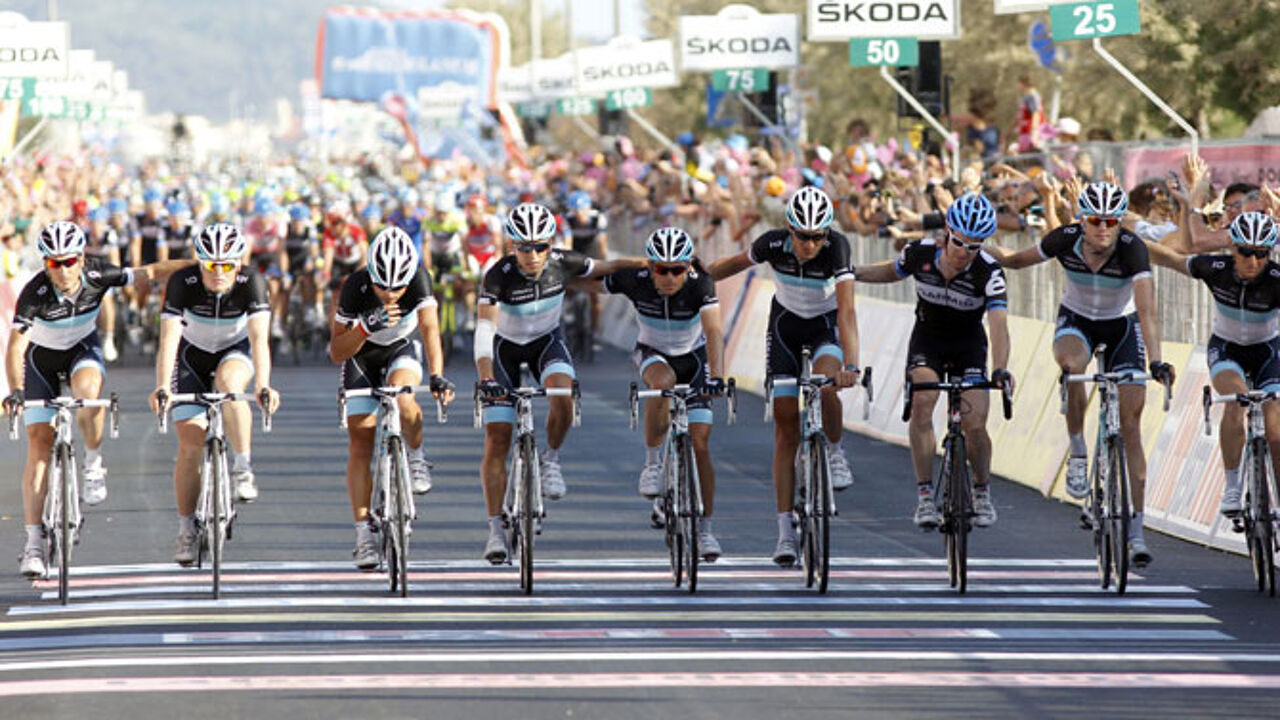 Wouter Weylandt was involved in a fatal crash during a descent in the final 25 kilometres of Monday's stage. Yesterday, his team mates decided to continue the race in order to pay tribute to the Ghent rider. They crossed the finish line side by side, together with Tyler Farrar of the Cervélo Team, who was one of Weylandts' best friends (photo on top).
However, today, as it will be business as usual in the Giro d'Italia, the Leopard Trek team will no longer be competing. This decision was announced late yesterday.
On Facebook, Team Captain Fabian Wegmann explains the riders' decision. "We have a lot of respect for the Giro d'Italia and for cycling, but we simply cannot continue racing given the circumstances. We are professional athletes, but we feel this is the right thing to do."
"To all the teams that stayed in the Giro: put on a great race and come back home safe!" Leopard posted on Facebook around noon today.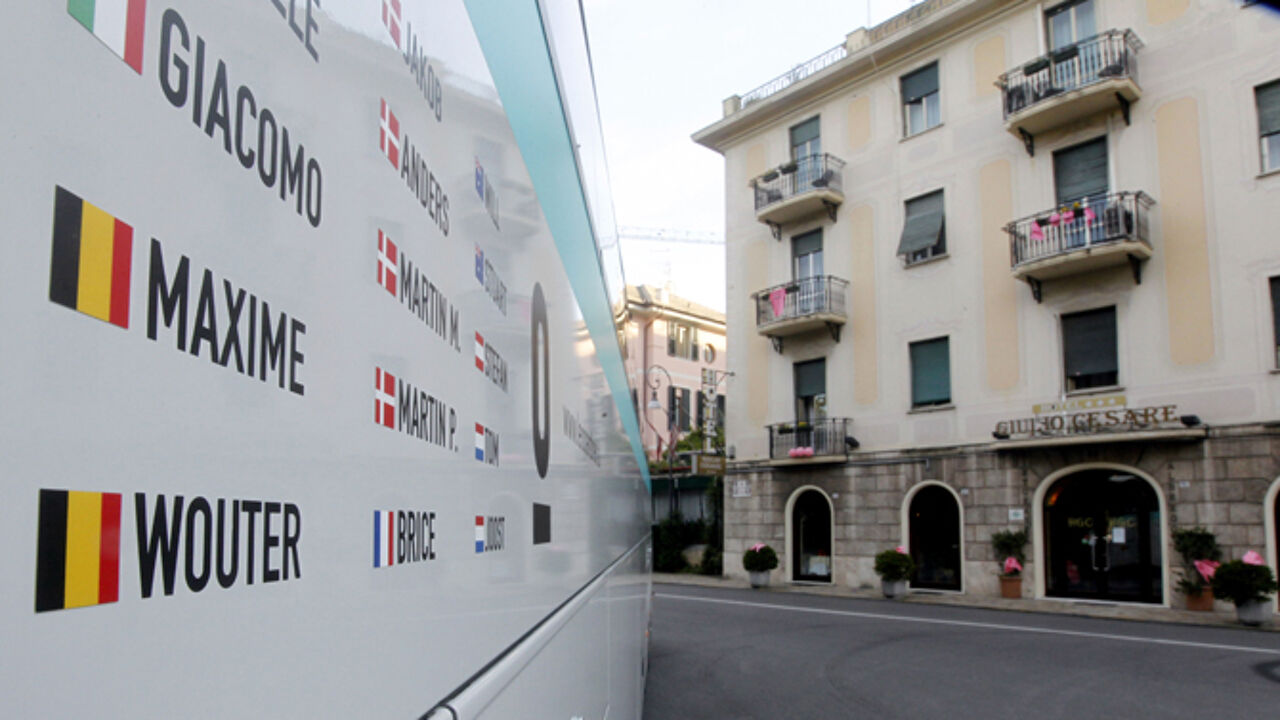 "Everybody respects their decision"
"It's only logical, it would have been a nightmare for them to continue", Sky team director Sean Yates told Reuters. "When something like that happens, it's not at all surprising that a team leaves. The rest of us will just keep plugging away."
"In their place, I would have done the same thing", HTC-Highroad sporting director Valerio Piva added. His team won the opening team trial and led the race for two days.
"Everybody respects their decision. It was taken by the riders and it was one that I understand completely. A race is supposed to be a joyful event, and after something like this, it's very hard to keep the focus. It's better to get home, be with your family and start off again further down the line."
The Tour of Italy continues today with a 191-kilometre stage between Piombino and Orvieto. Britain's David Millar is wearing the pink jersey as race leader.
Leopard opens account for donations to Weylandt's family
On its Facebook page, the Leopard Team also announced that it creates a donation account  to support the wife and family of the late Wouter Weylandt.
"Yesterday we lost a great person and true friend - In these hard times we especially want to think of those who were closest to Wouter: his family", the statement says. 
"We have created a donation account to support them financially as much as we can. Everyone of you can donate to this account. All donations will go directly to Wouter's family."