Situation at Brussels Airport back to normal after taxi blockade
The airport in Zaventem could not be reached for several hours last night after a serious incident between the police and a taxi driver had taken place. Some 200 other taxi drivers blockaded the road between Brussels and the airport to protest. However, the road was cleared around 5 a.m. this morning.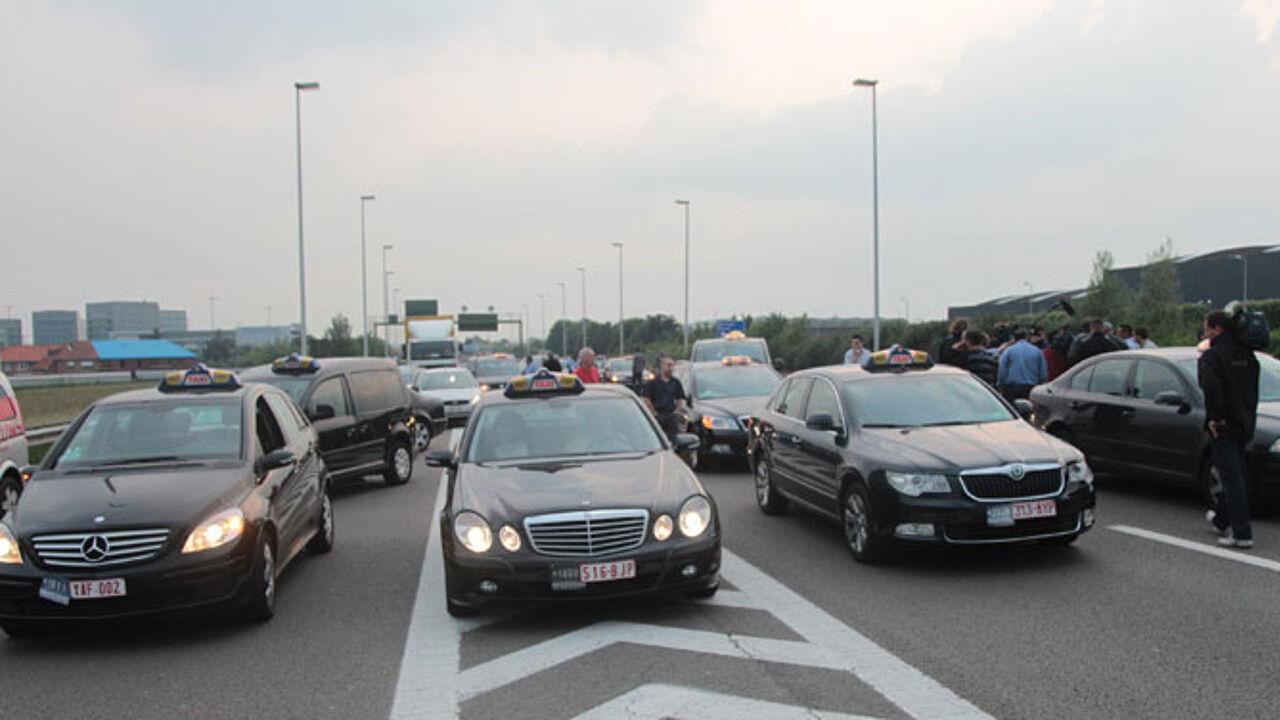 Police were checking the licences of the taxi drivers at Brussels Airport when the incident started. Taxi drivers working in the city of Brussels, often don't have a licence to carry passengers to and from the airport in Zaventem (Flemish Brabant), but are ignoring the rules.
According to witnesses, one taxi driver tried to dodge the checks despite being stopped by police. He hit a policeman who ended up lying on the bonnet of the car. Despite this, the driver continued driving for 2 kilometres.
In order to stop the taxi driver, the policeman fired at the driver. He was hit in the shoulder. The policeman escaped unharmed, but was in shock. The taxi driver was brought to the Saint Lucas Hospital, and his colleagues blocked the road linking Brussels to the airport as a protest.
Later, it turned out that the man only sustained a minor injury. He was released from hospital a couple of hours later, but is now facing charges of attempted manslaughter after hitting the policeman with his car and refusing to bring his vehicle to a standstill afterwards.
It's only taxi drivers who have no licence for Brussels Airport who took part in the protest. Taxi drivers with an official licence for the airport, refrained from any protest action.
The blockade started around midnight and was only lifted after several hours of negotiations with the airport police. A trades unionist was also called at the scene to mediate.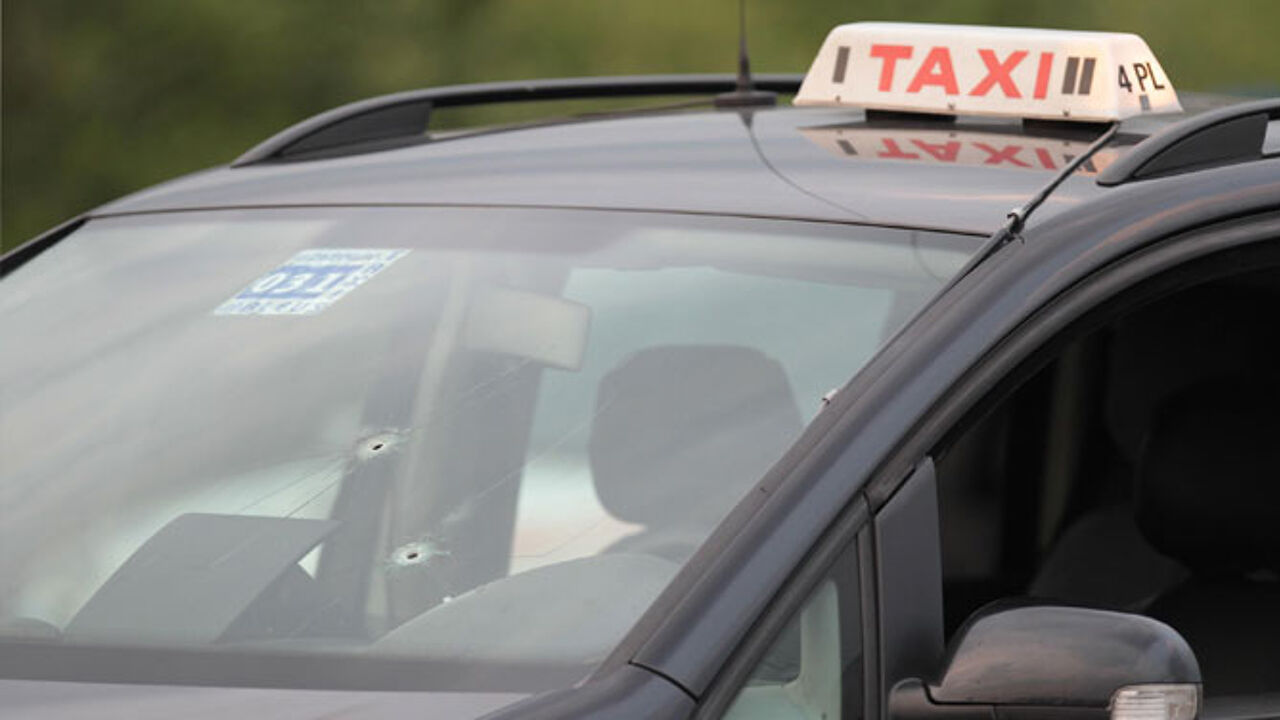 "Passengers left their car and continued by foot"
Speaking around 9 a.m., Jan Van der Cruysse of Brussels Airport told the VRT that the situation at the airport had returned to normal. A limited number of flights were delayed. Last night, the blockade made it impossible for passengers to reach the airport by car and this also applied to airport staff.
"Before 8 a.m., we have some 8,000 passengers for outgoing flights. The majority of them got stuck on the way, with some parking their car in the vicinity and reaching the airport building by foot."