The miracle can still happen for Standard
Will KRC Genk still miss the title after all? To almost everybody's surprise, the Limburgers suffered a heavy defeat yesterday in their away match at FC Bruges, which had only enjoyed one win in their previous 7 matches in these play-offs. Tonight, Standard de Liège can come level with Genk if they beat Lokeren.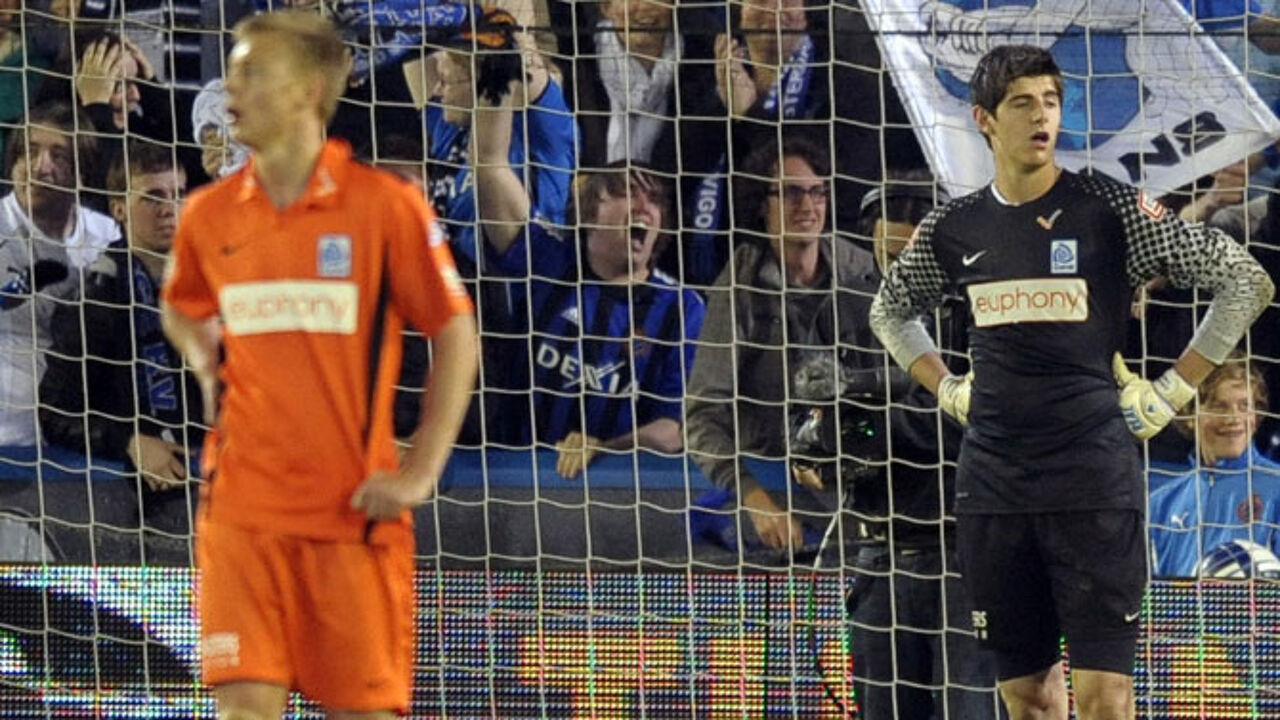 Genk had a complete off-day in Bruges. Club Brugge were the better team from the start but initially found Genk goalkeeper Thibaut Courtois on their way (photo on top: disappointment with Courtois).
After one hour of play, Croation striker Ivan Perisic managed to give FC Bruges the lead. He doubled the score 10 minutes later, taking profit from the rebound after he missed a penalty (photo).
Nigerian striker Joseph Akpala made it 3-0. Genk were not able to reverse the situation. Genk coach Frank Vercauteren: "We have never been so absent during a match." However, he refused to see the negative side of things: "We still have everything in our hands."
Standard de Liège could come level with Genk tonight if they beat Lokeren. However, in that case Genk would still hold the advantage as they actually have half a point more (this has to do with the fact that the points obtained in the normal competition were divided by two before the play-offs). In tonight's other match, Anderlecht host AA Gent.