Gay Pride parade starts with minute's silence
The annual Gay Pride parade was held in Brussels on Saturday.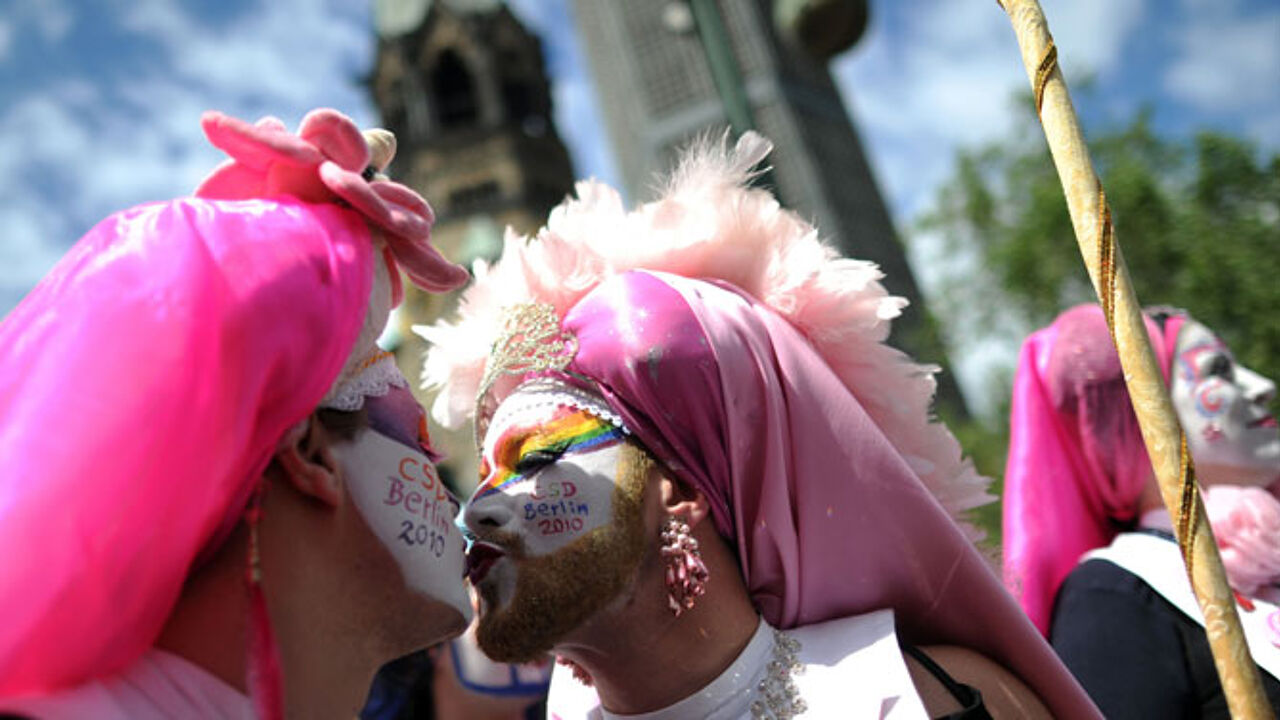 The event is organised by groups defending the rights of gays, lesbians, bisexuals and transgender people.
International solidarity is the focus of attention this year and was chosen against the backdrop of the democratic uprisings across the Arab World.
This year's March, the 16th of its kind in Belgium, started with a minute's silence in recognition of the fact that not everybody in the world is as lucky as people in Belgium and cannot express their sexuality as freely. Jochen van der Worp of the Rainbow House: "We want to show that elsewhere the situation isn't as rosy as in Belgium. Here we are in a privileged situation!"
Mr van der Worp pointed to the situation in Uganda where a law making homosexual acts illegal is being introduced.
Last year the Gay Pride march in Brussels attracted 35,000 participants. This year the police say that 45,000 people took part.