Antwerp's changing horizons inspire MAS murals
Each year the MAS intends to ask a different contemporary artist to decorate the walls of the new museum's nine-storey high 'boulevard' or 'promenade'. This year the Antwerp artist Anne-Mie Van Kerckhoven was chosen.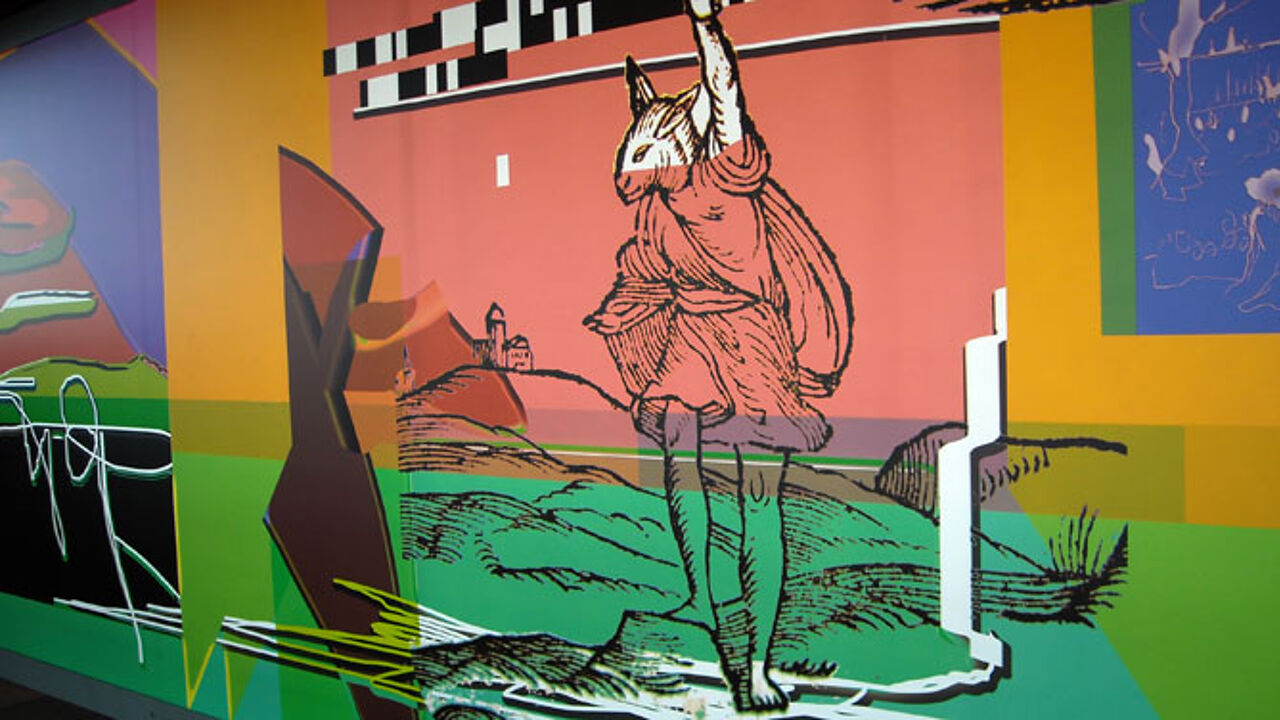 Van Kerckhoven found her inspiration in three different sources: a 16th century Italian book that she found in the Plantin-Moretus Museum, the horizon as seen from the MAS building that changes as you go up in the building and the stories about exhibits in the museum.
By integrating emblems from the 16th century book in imaginary digital landscapes and horizons Van Kerckhoven creates new stories and new images. The murals are inhabited by mythical beings. Tension between big and small, nature and culture, man and animal, together form a reflection on our society.
The successive murals on eight different floors conjure up the image of a strip cartoon or an animation film.
Anne-Mie Van Kerckhoven incorporates computer imagery with drawings, texts, sound, video and paintings. The relationship between art, the exact sciences, politics and social sciences is central to her work. By examining knowledge systems and confronting them with one another she offers resistance to the everyday chaos that is present practically everywhere.